Research, Innovation and Enterprise at Cardiff University
13 September 2018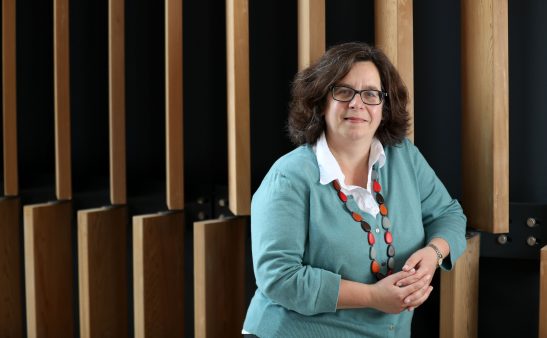 Innovation – the development of new solutions to challenging problems – is at the heart of Cardiff University's research.  Throughout every building, and every lab, our researchers innovate, creating new methods, knowledge and solutions vital for addressing societal needs, such as healthier ageing, clean energy and transport systems, food and water security, and safe societies.
Our new Home of Innovation blog provides a way for us to tell you more about these exciting projects, for example our recent award of an Academic Centre of Excellence in Cyber Security. By partnering with Airbus and supporting University staff to take secondments working directly with business, we have been able to develop new innovative ways to tackle and protect organisations from cyber-attacks. Or our spin-out company – TeloNostiX – which developed a new method that helps cancer patients and their doctors decide the best treatment options.
These two examples exemplify a central theme that will become obvious as the blog develops: the value and importance we place at the University in working in partnership, whether with business, the NHS, industry, government, charities and the public.  We recognise the importance of understanding the needs of those that will benefit from our research, ensuring we can rapidly develop novel solutions that deliver real benefit for society. And which help UK businesses become more successful and globally dominant, in turn creating highly-skilled jobs for our communities.
Our Cardiff Innovation Campus supports this goal by providing exciting new facilities for some of our world-leading innovation-focused research groups, locating them on a single site. Additional investment in an Innovation Centre will allow businesses and other stakeholders to work directly with our staff and students. This approach ensures we can contribute to the development of an ambitious, forward-looking knowledge economy in Wales and the UK, and we look forward to telling you more about this in the Home of Innovation blog over the next few years.
Professor Kim Graham is a leading cognitive neuroscientist and Pro Vice-Chancellor for Research, Innovation and Enterprise at Cardiff University.