A message from our Vice-Chancellor, Professor Colin Riordan
13 September 2018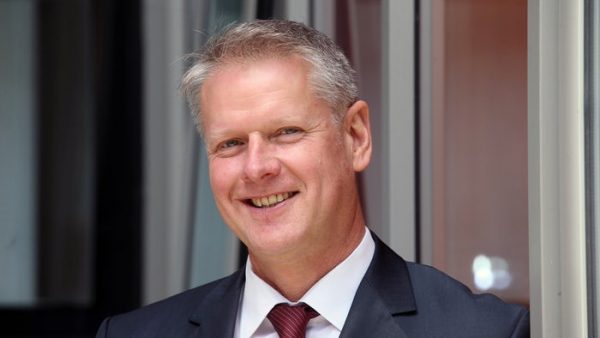 A warm Welsh welcome to our new Home of Innovation blog.
History shows innovation thrives when pioneers come together to forge partnerships in the right places.
When I became Vice-Chancellor, I wanted to build on our deep heritage, embracing the spirit of industrious men and women who shaped South Wales.
Our work on innovation has expanded rapidly in recent years. We continue to advance our reputation for translating excellent research into impact through Cardiff Innovation System.
The blog will help us to go further, serving as an interactive forum for sharing news and views from researchers, staff and enterprising students.
A forum for first-person accounts, the blog will shine a light on Cardiff Innovation System's investment in people who build partnerships in new centres of excellence. It will highlight new policies, processes and services, share our partners' views on why they work with us, and highlight news and views on innovation in the UK and abroad.
We live in uncertain times. The final and access to European structural funds pose major challenges , as Professor Graeme Reid noted in his recent Welsh Government Review of Research and Innovation in Wales.
However, a growing UK Research and Innovation budget will help businesses and universities in Wales exploit additional research and innovation funding.
Cardiff Innovation Campus will help us seize these opportunities. It will be home to Cardiff Catalysis Institute, the Institute for Compound Semiconductors and SPARK – the world's first social science research park – as well as  an Innovation Centre for spinouts and student start-ups. The blog will reflect its success.
Innovation is not solely about industry. Arts and humanities play a key role in the creative economy . Social science expertise helps design and trial policies that make us safer and healthier. Our Creative Cardiff network supports the city's creative economy, and Cardiff Business School is helping to tackle society's grand challenges.
Construction work is under way at Maindy Road. The blog will highlight the work of Bouygues UK as the buildings develop.
Whilst all this is welcome news, it is worth remembering that innovation is in our blood. We build on a rich tradition of innovation that dates back to the founding of the University in 1883.
Cardiff's innovations span sectors and disciplines: from Tudor Thomas, who pioneered work on corneal grafting in 1916, to the uncovering of new genes associated with Alzheimer's disease in 2009.
Our past reinforces our sense of civic mission. It led us to establish a business and university innovation network over two decades ago, bringing funders and makers together to develop spinouts, start-ups and knowledge transfer programmes that grow the economy in Wales.
In his foreword, Professor Graeme Reid noted 'opportunities to give more prominence to research and innovation in the national narrative of Wales'
I hope this blog goes some way to reinforcing our pioneering story, and serves as a tribute to the tireless work of researchers, staff and students.
And I hope that you will contribute to, and enjoy, the commentaries and features in the years ahead.
President and Vice-Chancellor
Cardiff University