The ultimate summer holiday checklist
16 July 2019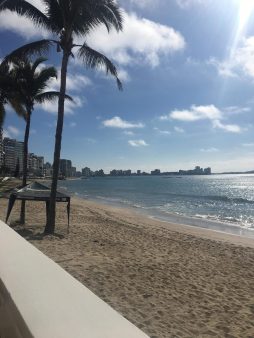 Travelling soon? Ensure you're prepared with our summer checklist.
Planning your trip abroad definitely isn't the most exciting part, however it is the most vital part to ensure your safety and overall preparedness. Plus, it doesn't have to be as stressful as you may think! The FCO Travel Aware page offers comprehensive advice to help make sure you're covered.
So many things can go wrong whilst abroad, but so many of these things can be easily avoided. To ensure that you limit your risks abroad and that your trip is as smooth as planned, simply read the following tips, and remember to have fun!
Insurance, insurance, insurance!
Insurance is one of the most important things to plan before your departure. Although you may not think you need it, in an unfortunate event, it can save you a lot of trouble and a lot of money.
It's important also to get the right insurance for your trip. Make sure you understand the full cover (yes that means reading the policy and the small print). It might seem boring but trust me; this will leave you feeling reassured before travelling.
Whilst travelling, make sure you carry the details of your insurance including emergency contact details and even leave copies with relatives or friends as a back up.
Also, an important thing to remember if you are travelling in the EU, the EHIC is NOT an alternative to travel insurance. Make sure you have both to cover all risks.
If you're in doubt, the Foreign and Commonwealth Office provides detailed advice on what type of insurance is right for you and your travel. https://www.gov.uk/guidance/foreign-travel-insurance
Passport? Check!
It's obvious that you need a passport to travel but when was the last time you checked it was in date? Before you book any type of travel, ensure that your passport is valid for the entire duration of your trip. In some countries your passport must be valid for 6 months after the date you travel! So allow for those few extra months.
If your passport is/will be invalid during the time of your trip, then apply as soon as you can for a renewal, allowing plenty of time for its arrival before you book. You wouldn't want to cancel plans because of an invalid or late passport, so check and plan ahead!
The same applies for Visa's, make sure you've got the correct one for the country you're visiting and apply well in advance.
If you do need a new passport in an emergency and you are in the UK, then you can use another service (see the link below).
https://www.gov.uk/get-a-passport-urgently
For passport renewals visit: https://www.gov.uk/renew-adult-passport
Vaccinations and Prescriptions
For any prescriptions or medication needed whilst abroad, it is recommended to visit your GP a few weeks before to ensure you have enough supplies to cover you during your trip, plus allow for unexpected delays of a few days. It is also worth checking the advice and laws for travelling with medication within countries. You wouldn't want to be without them! For more advice, click here.
Verify what vaccinations you may need, the cost of them and how long in advance before you travel you should have them done. Be sure to book an appointment at least 4-6 weeks before travelling and you should be good to go!
Do your homework!
It's important to do your research on the country you're going to visit. There will be a difference in culture, customs and laws and in some cases (they can be entirely different to the ones you are used to). Having a basic understanding and respect of these customs and laws and how to behave and dress accordingly can prove vital in some cases. This can help make your travel a more pleasant experience and can even help you avoid breaking the law and facing serious legal issues.
For more on travel advice for individual destinations, visit:
https://www.gov.uk/foreign-travel-advice
Prepare for anything.
It's always good to prepare yourself for anything especially when it comes to money and important documents. Before you go, make copies of important documents like insurance, travel itinerary and any emergency contact details like family or friends or British consulate or embassy telephone details. That way you can distribute them, so you have a copy with you, a copy at your hotel and even one for a relative back home. This also includes copies of your passport if it were to be lost or stolen.
Travelling can be a great opportunity and a positive experience but to ensure you do have the best time abroad its important to remember these things. To make your pre-departure plans a little easier, take a look at the checklist below and be sure to refer to the Foreign and Commonwealth Office whenever in doubt.
Happy travels!
Predeparture checklist:
Valid passport/ Visa
EHIC (if travelling in the EU)
Comprehensive insurance cover
Research customs and laws
Vaccinations/ medication requirements
Emergency contact details (emergency services, British consulate/embassy, family and friends, insurance provider)
Copies of documents (insurance, passport, travel itinerary etc.)
Several methods of payment (debit card, travel money card, cash)
Emergency funds
Travel guide for destination
Driving laws and regulations (if driving abroad)
What are you looking for?
We're looking for enthusiastic students who are currently abroad, or are soon going abroad, to share their experiences and write for our pages!
If you're interested, get in touch by emailing us at go@cardiff.ac.uk