Cultural Immersion: Do's and Don'ts
12 July 2019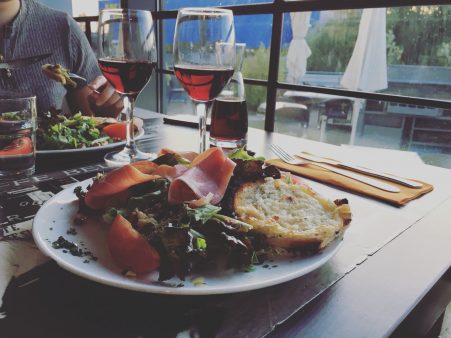 Being in a different country does not mean you are suddenly immersed in the culture. To really absorb a new culture, you have to make the effort! If your goal is to have a completely new experience, which allows you to explore a new culture to its fullest, then hopefully these points will help!
Food
DON'T: find that English bar in town, you'll only meet other British people there, you won't be using your language skills and you certainly won't be trying out new food or drink (which means you'd be missing out!)
DO: Find that bar or pub that is packed with locals (it's usually a good sign). Order that drink that you can't quite pronounce and you just may find your new favourite!
DON'T: eat out at food chains that you know, yes this includes McDonald's. It's easy to fall for our home comforts but it's not helping you discover the culture if this is what you want to gain from the experience.
DO: Try out as many local restaurants as possible. There is so much variety that can be found in any country so go and try local restaurants, street food or even seek out a local market!
Language
DON'T: avoid speaking the language to save yourself the embarrassment of pronouncing the words wrong.
DO: try to speak the language as much as you can; locals really appreciate the effort and who knows, you may make friends along the way who can teach you about the customs and traditions. Plus, knowing that you were able to communicate with the locals will make it feel worth the effort.
Pre-departure
DON'T: arrive in a country without having researched the local customs and etiquette.
DO: do your research before and this can help you immerse yourself in the culture much quicker and avoid too much culture shock on arrival. To help you do this, use the FCO travel advice page and the Travel Aware website + do some general research online. Search for blogs, social media groups or pages or even hashtags relevant to your destination! Get a feel for where you're going, and some advice from people who have already been.
Get Busy
DON'T: stay at home and catch-up on British TV (I know it's tempting).
DO: go out and get involved with as much as you can. Find a language tandem to practise your languages, find a local volunteering group to get to know the community or find a class in something you're passionate about. Anything! Just do something that will get you out meeting new people, discovering the area whilst doing something you enjoy. It's worth much more of your time.
"If you reject the food, ignore the customs, fear the religion, and avoid the people, you might better stay home." ― James A. Michener
For any travel advice, information and tips to various locations simply head over to The Foreign and Commonwealth Office's website. Also, be sure to check out their Travel Aware website to help you avoid any trouble during your holiday.
Facebook: @fcotravel
Instagram: @travelaware
What are you looking for?
We're looking for enthusiastic students who are currently abroad, or are soon going abroad, to share their experiences and write for our pages!
If you're interested, get in touch by emailing us at go@cardiff.ac.uk