Cardiff Fête and Pageant, June 1931
10 July 2015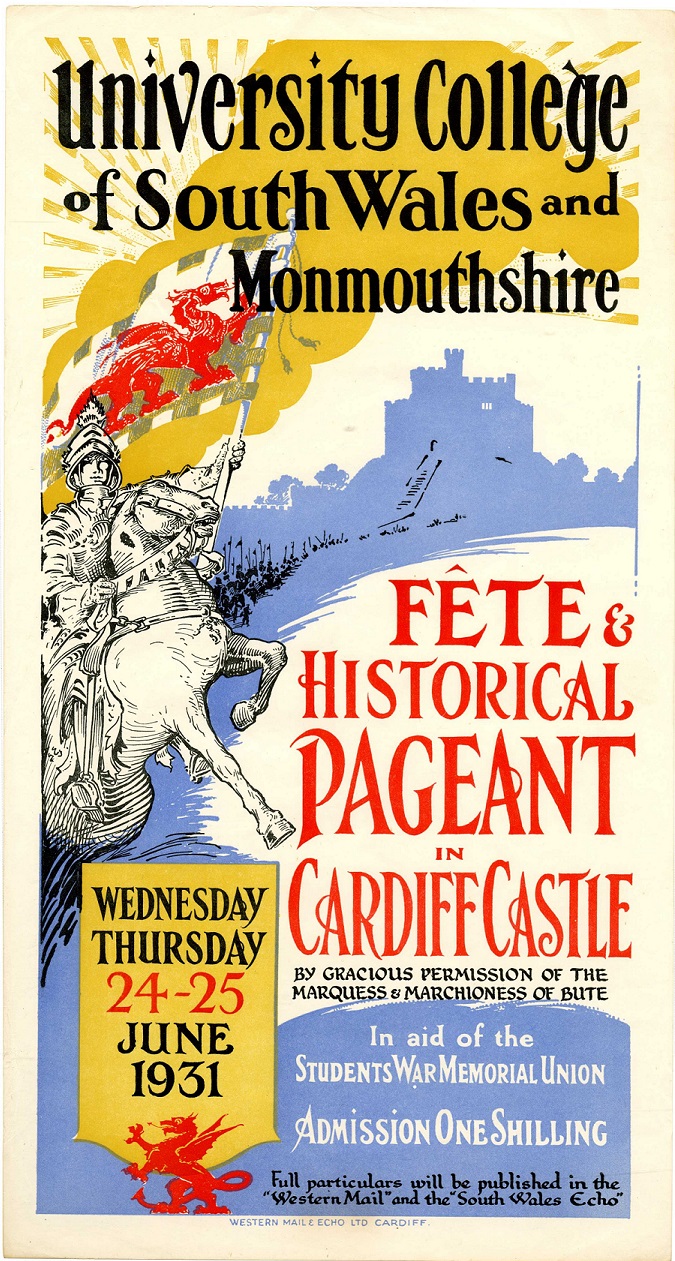 In the summer of 1931, Cardiff Castle was taken over by students and staff of the University College of South Wales and Monmouthshire. Over the course of the 24th and 25th June, the Students' Union Society, with the support of staff, local dignitaries, and local citizens, held a fête and pageant. The main aim was to raise funds to extend the Student Union building (then housed at 50Park Place).
The pageant was huge yet carefully constructed. It comprised five episodes, each telling a part of the early history of the city of Cardiff. Each episode was written by well-known local experts. This was important because, aside from the financial aims, it was hoped that pageant would serve to 'arise interest in Cardiff's past history among its citizens' [Guide to Historical Episodes, preserved in Guard Book no.3, 1926-1952 [Ref. UCC/Misc/G/3].
The cast was largely made up of students, but with substantial help from local figures who played starring roles. The Lord Mayor and Mayoress of Cardiff performed the roles of Hugh le Despenser and Elizabeth le Dispenser. There was also a guest appearance from the Principal of the College, Principal Rees, who played Ralph, Archdeacon of Llandaff in the reign of Henry II.
The local community was involved with pupils from local schools invited to participate. Girls from Cardiff High School for Girls, for instance, performed dances as part of the pageant.
The pageant was a resounding success, capturing the imagination and enthusiasm of students and the local community, as well as raising over £4000 for the extension of the Students' Union.
Cardiff University Institutional Archives holds a number of fascinating records and images.
---
Comments