Another perspective on a tragedy: the value of archives
4 August 2015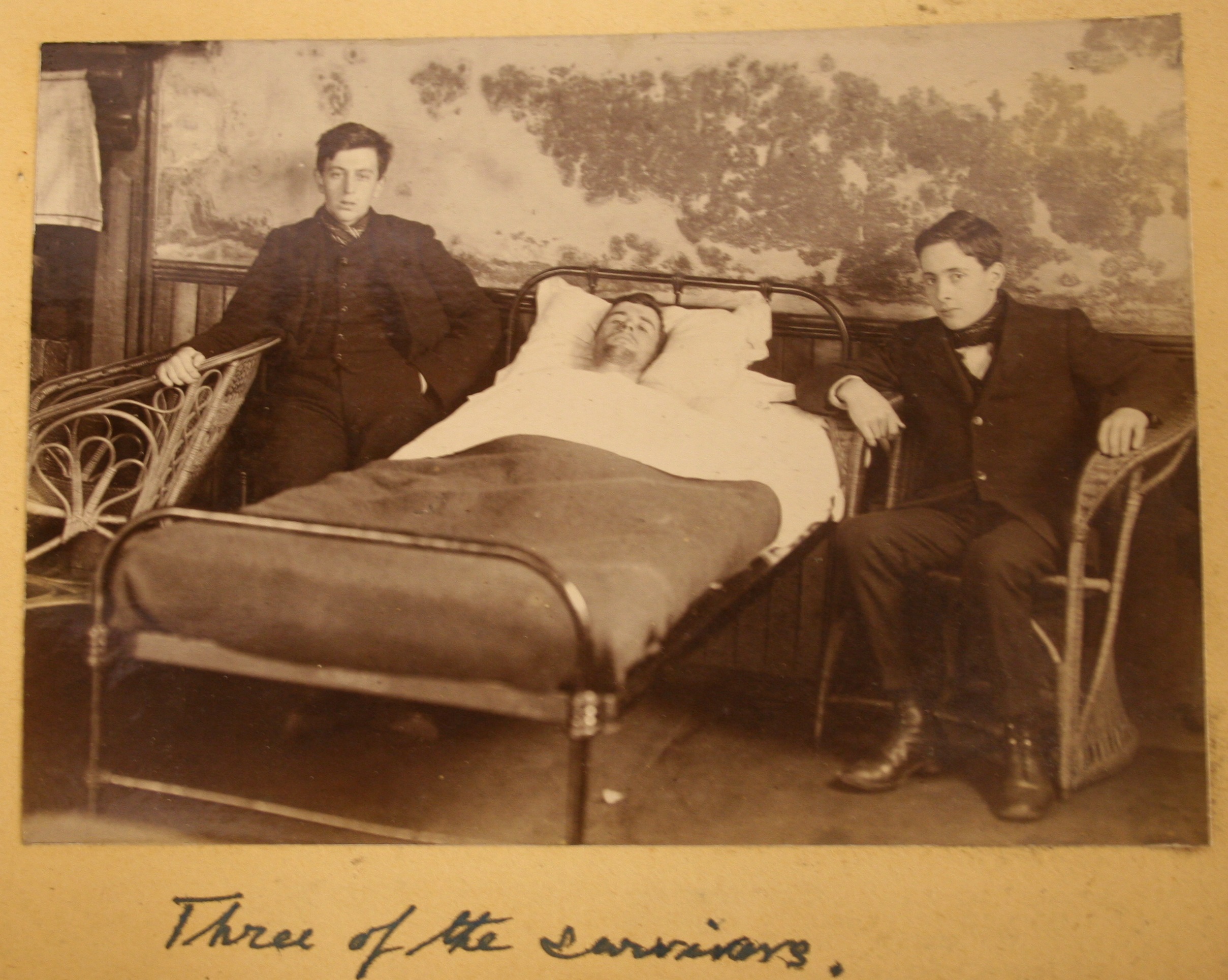 At Cardiff University we have many fascinating records and photographs in the archives and we have enjoyed sharing some of them via Twitter and our Blog over the last few months. We hope they have been fun, entertaining and informative. However, we also have items that are incredibly moving and stop us in our tracks. A good example of this is an album of photographs from the records of the Welsh National School of Medicine. In 1913 there was a "School of Medicine" within the University College of South Wales and Monmouthshire (one of the predecessors of Cardiff University) but it only provided students with the first three years of a medical degree. Until the 1920s, students had to complete their clinical studies at another University. Despite this, we hold a good many records about the students and some about medical education at this time.
The photograph album contains images of some of the survivors of the Senghenydd Mining Disaster of 1913, together with a handwritten foreword that provides a little information about the early medical response. Most of the photographs show "skin lesions of carbon monoxide poisoning" and the author of the foreword explains that Ivor J Davies, who had the care of the patients, was "the first to describe such lesions". (His findings were reported in the Proceedings of Royal Society of Medicine in 1914[1]). The physiologist John Scott Haldane, whose research into the effects of carbon monoxide and respiration led to a huge development of understanding and treatment in these areas, visited the hospital to observe the effects of carbon monoxide on the Senghenydd miners.
The focus of these records provides another perspective of what happened at Senghenydd. Rather than focussing on the disaster itself and the individuals involved, they tell us about the early medical response and the development of knowledge about the effects of carbon monoxide.  We hear that JS Haldane, a pioneer in the treatment of the effects of toxic gases on human beings, saw injuries he said he had never seen before. Although most of the individuals are not identifiable because the photographs focus on the lesions themselves, they are still extraordinarily powerful.
Sometimes questions are asked about the importance of archives to society. (The term "archives" is used fairly loosely these days but an accurate definition is that they are records selected for permanent preservation because of their evidential and historical value.) For those not involved in the profession as custodians or users it is worth highlighting that archives are our witness to history, our direct link to the past.  They provide an immediacy of experience that is unique and that can call up an unexpected emotional response.  These archives certainly evoked that response in us.
[1] Information about the lesions was reported in the Proceedings of the Royal Society of Medicine (Dermatological Section) in July 1914: http://www.ncbi.nlm.nih.gov/pmc/articles/PMC2003866/pdf/procrsmed00951-0245.pdf
This article in the Proceedings of the Royal Society of Medicine (Neurological Section) from June 1914 uses some of the photographs in the album and gives detailed accounts of the lesions: http://www.ncbi.nlm.nih.gov/pmc/articles/PMC2002747/pdf/procrsmed00945-0055.pdf