What can we learn from creative Brooklyn?
2 September 2015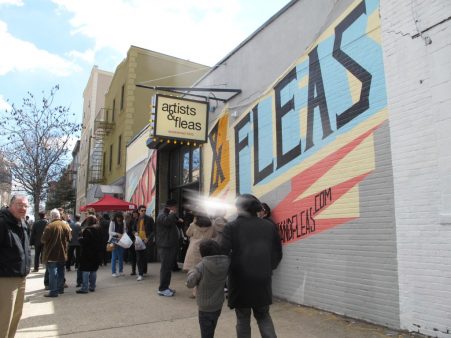 My recent summer holiday to visit family in New York provided an unexpected source of inspiration for our work at Creative Cardiff.
New York and in particular Manhattan's economic impact in terms of the creative economy is well documented. It is widely reported that NYC is home to just under 10 percent of all creative sector jobs in the USA. However, what became apparent during this particular visit is the rapidly changing dynamic of the NYC creative landscape and how creatives and stakeholders are negotiating and, in many cases, inspiring these developments and changes.
I read a report before I left for my trip written by The Center for an Urban Future titled Creative New York. The report reveals that it is Brooklyn that is currently seeing the most rapid growth in terms of its creative workforce. In particular it shows that Brooklyn added more jobs and businesses to the creative sector than any other borough during the past decade, with the number of creative organisations in the borough jumping by 125 percent and creative sector employment increasing by 60 percent.
Brooklyn's creative workforce grew from 18,851 in 2003 to 30,140 in 2013. It is also interesting to read that, like many other economies around the world, traditional economic drivers like finance and legal services have stagnated in recent years in NYC, according to the Center for the Urban Future, whilst employment in the creative economy has soared over the past decade.
This information encouraged me to spend some time in Brooklyn and it was a most enlightening experience. I found my way to Artists and Fleas in Williamsburg, an artist, designer and vintage market started in 2003 as a weekend gathering "to bring together the creative and the curious". Now home to over 100 sellers it embodies everything that is important for a creative community and their potential audience. Not only does Artists and Fleas provide a shop front for artists, makers and other creatives, it also provides a showcase for the wider creative scene in the area.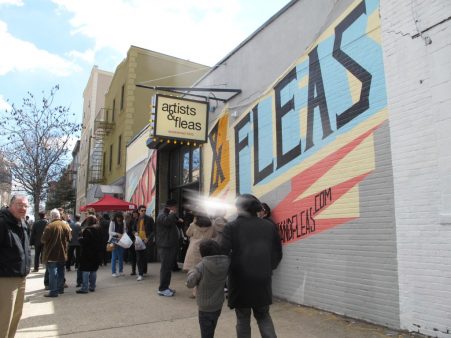 Conversations with several of the artists revealed that many of them couldn't afford to exhibit in Manhattan due to costs and a significant number of them revealed that they are working another one or two jobs to be able to afford to live and work in NYC. They all re-iterated the importance of a community and hub of this kind to support their work and each other within an environment that feels right to them. Whilst not necessarily on the main tourist trail it is well known to locals and attracts a wide and diverse audience. Most importantly it provides a community and support environment that enables the creative identity and culture of the city and its boroughs to further grow and evolve.
It is vital for Cardiff's ongoing development to encourage and support similar initiatives in our city. We believe that by not only bringing together the creative community, but also by promoting and amplifying what is happening here that we can raise awareness of all the inspiring creative happenings in and across the city as well as better supporting and enabling artists, makers and creatives. We hope that the Creative Cardiff network and the events, projects and information that we share will support this kind of connectivity.
Lisa Matthews joins Creative Economy
We're delighted to welcome Lisa Matthews on secondment from the Arts Council of Wales into the role of Director of Creative Economy, as Sara Pepper's maternity cover. Lisa brings a wealth of skills and significant experience to the team.
'Find out how we support collaboration with Cardiff's creative industries.