Supporting innovation in South Wales' creative economy
17 August 2015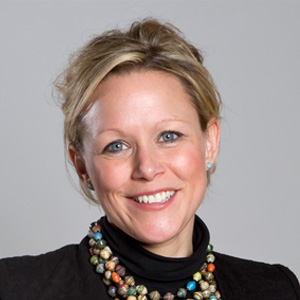 Despite the increasingly digital world in which we work and live, the power of person-to-person interactions seems now more valuable than ever. It's face-to-face meetings that foster trust and enable us to build solid, long-term relationships and partnerships – some of the most important factors in developing and growing any business or cluster of similar or related businesses.
A recent gathering in Cardiff organised by the Knowledge Transfer Network and our Creative Economy team highlighted the clear benefits and also challenges in developing a cluster of businesses as well as the importance of gathering to meet in person during this process.
At the meetings a number of key individuals and organisations spent time with lead technologists Matt Brown and Matt Sansam from Innovate UK to present an overview of their activity and the strengths and opportunities on offer in South Wales for creative and digital industries.
Innovate UK fund, support and connect innovative businesses to support sustainable economic growth. This includes providing new support for innovative small and medium-sized enterprises (SMEs) with high-growth potential. And  making sure that government initiatives attract innovative UK businesses. Above all they are well placed to look with outside eyes on the development of the rapidly growing south Wales digital cluster and provide insights and observations from their activities elsewhere.
The gathered group gave as full a picture of the region as possible via four meetings of different groups – industry, creative hubs, education and investors. The range of people gathered was particularly interesting and the discussion and debate often lively and enquiring particularly regarding challenges such as skills development, talent retention, access to finance and the importance of a joined up approach and identity.
Overall the day was a chance to showcase the various digital & creative industry activities in the region. We showed the depth and scale of the potential here. Our meetings also offered the opportunity to share information with each other, raise awareness of our activities, hopes and ambitions and look for opportunities for to work with one another. This proved such a valuable experience that another meeting is taking place tomorrow for those who met with Innovate UK to continue our conversation.
At Cardiff University we're focusing our efforts on making sure that the creative economy community in Cardiff is aware of the funding opportunities and partnerships available to them – both further afield and also on their doorstep. Our work is about generating or drawing attention to opportunities that people might otherwise miss. We hope that the Creative Cardiff network which we're building will provide future opportunities for people from across Cardiff's creative economy to meet, collaborate and benefit from the support which is on offer.
Lisa Matthews joins Creative Economy
We're delighted to welcome Lisa Matthews on secondment from the Arts Council of Wales into the role of Director of Creative Economy, as Sara Pepper's maternity cover. Lisa brings a wealth of skills and significant experience to the team.
'Find out how we support collaboration with Cardiff's creative industries.