Festivals Research Group & the Sŵn Music Museum
7 October 2016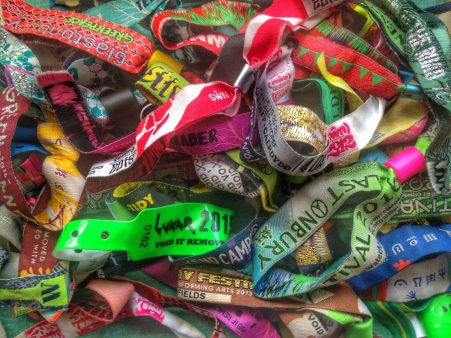 One of the real success stories for the Creative Cardiff Research Network this year has been the emergence of the interdisciplinary Festivals Research Group, made up of researchers from across Cardiff University.
Festivals are a key part of British culture and economy. Festival audiences are growing and the festivals landscape, both urban and rural, is dynamic and diverse. The main focus for the FRG is music and arts festivals; members of the group have substantial experience working with and at festivals such as Glastonbury, Green Man and Hay Festival as well as at food-themed events.
This autumn the FRG is working with John Rostron, one of the founders of Sŵn Music Festival, to research festivalgoers' experiences and music memories. Researchers in the Cardiff Business School and the School of Geography and Planning are investigating festivalgoers' experiences and journeys, while others from the School of History, Archaeology and Religious Studies, the School of Music, and the Creative Economy team are working in consultation with the festival to curate the Sŵn Music Museum. The team also aims to capture a snapshot of the bands' experiences of Sŵn by producing case studies. These research strands will come together to plot the value lines of the festival.
This is the 10th Sŵn, so it seems an especially appropriate time to share music memories. The Sŵn Music Museum will be a pop-up exhibition in Cardiff's Castle Arcade that offers a physical and virtual space where objects (or photos of objects) and stories and films and sounds and memories can be collected, shared and exhibited.
There is an open invitation to share objects and stories with the Sŵn Music Museum, which will accompany Sŵn Festival (October 21-23).
To find out more follow @CUFestivals on Twitter or visit the Sŵn Music Museum Facebook page.
This pilot research project has been enabled by funding from REACT (Research and Enterprise in Arts and Creative Technologies).
Lisa Matthews joins Creative Economy
We're delighted to welcome Lisa Matthews on secondment from the Arts Council of Wales into the role of Director of Creative Economy, as Sara Pepper's maternity cover. Lisa brings a wealth of skills and significant experience to the team.
'Find out how we support collaboration with Cardiff's creative industries.