Creative Cardiff is one
14 October 2016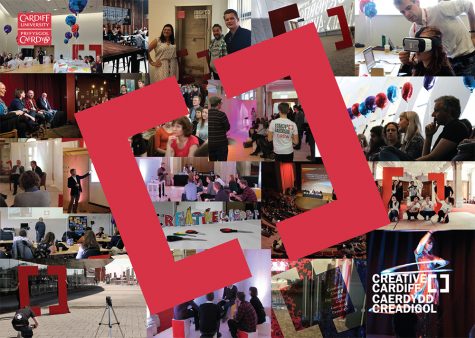 In its first year, Creative Cardiff has validated all four of our initial goals.
We set out to increase quality and momentum between creative economy people in the Cardiff city region. The proof of that is in our growth in membership and on social media, but also in countless personal stories of individuals and organisations who tell us how they have found their way round Cardiff's creative economy by chancing upon Creative Cardiff, online or in some other way.
We've also continued to build out our research network, collaborating with partners like Sŵn Festival.
In our third objective, we set out to explore the case for investment in a creative hub in Cardiff and what we've found is that whilst we have been asking for feedback and conducting pilots, a small wave of hubs has simply emerged. Now we are concentrating on helping them to connect.
Our fourth objective is to find a way of helping Cardiff to articulate a compelling vision for its creative ambition. Any one of the tens of thousands of people who gathered for the City of the Unexpected Roald Dahl Festival will have sensed the scale of ambition and energy that's out there.
We hope to have new ideas to announce shortly about further steps towards this objective.
Lisa Matthews joins Creative Economy
We're delighted to welcome Lisa Matthews on secondment from the Arts Council of Wales into the role of Director of Creative Economy, as Sara Pepper's maternity cover. Lisa brings a wealth of skills and significant experience to the team.
'Find out how we support collaboration with Cardiff's creative industries.