Creative Research at Cardiff University: Professor Samantha Warren
22 February 2017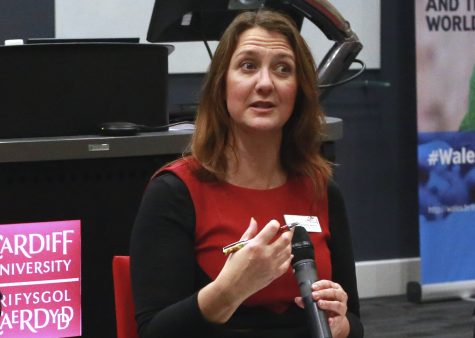 During the filming of the 'Creative Research at Cardiff University' video, we spoke to three academics in the Creative Cardiff Research Network about their work. We've identified three particular and related strands of 'creative research' at Cardiff: research that involves working with creatives or creative organisations; research that involves creative outputs or methodologies; and research that investigates the creative economy.
Professor Samantha Warren's work touches on all three of these creative strands, as she discusses in her interview. Samantha talks about her work with underground techno DJs, the formation of the Creative Labour and Cultural Production research group, and her take on what 'creativity' means in a university research context.

Read the interview with Samantha Warren (pdf)
Lisa Matthews joins Creative Economy
We're delighted to welcome Lisa Matthews on secondment from the Arts Council of Wales into the role of Director of Creative Economy, as Sara Pepper's maternity cover. Lisa brings a wealth of skills and significant experience to the team.
'Find out how we support collaboration with Cardiff's creative industries.