Summer Placement Round-up
16 June 2017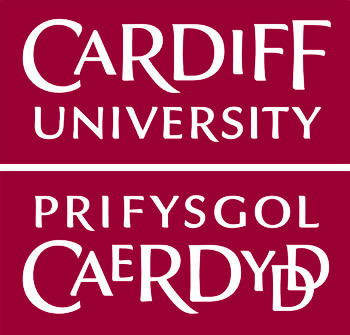 Conservation students, MSc and BSc, at Cardiff are required to do 8 weeks of summer placement between years, supported by a stipend from the University. Luckily, the department has cultivated some amazing connections with museums around the UK,  and even some in the US and Greece. Many of these connections come from far-flung alumni/ae of the program who are happy to take on a student for a summer.  This is a list of where current students will be spending their summers. Hopefully we will see some blog posts about their work next semester! Also included are the summer/future plans of some students graduating this summer.  The MSc year 2 students are spending the summer working on their dissertations, so are not included.
Emily Franks (2nd year BSc), Mary Lawrence (3rd year BSc): Cambridge Zoology Museum, working on taxidermy, spirit specimens, skeletal material and fossils.
Rebecca Keeling (3rd year BSc): Bristol Museum, working with objects conservator and alumna Jenny Gosling
Jodie Pike (3rd year BSc): Newmarket Horseracing Museum
Kathryn Schronk (3rd year BSc): Kathryn is finishing a project that she began last year at the National Museum Wales Collections Centre in Nantgarw (a Victorian fish fryer!), then going to the Oxford Museum of Natural History to work on invertebrate fluid-preserved specimens.
Will Smith (3rd year BSc): Birmingham Museum
Elizabete Kozlovska (graduating): working with the VCS Chronicle Project, helping to create exhibitions, walking trails, and events related to the history of volunteering in Cardiff. Elizabete will begin studying for an MA in History of Art at Bristol University in September.
Marcin Krzewicki (graduating): Marcin will begin studying for an MSc in Conservation of Historic Buildings at the University of Bath in September
Meredith Sweeney (graduating): Meredith is spending two weeks with the Irish Archaeological Field School, then a month with the Denver Museum of Nature and Science, working on the conservation of ethnographic material. She will be returning to Cardiff in September to start her MSc in Professional Conservation.
Morgan Creed (MSc): Mary Rose Museum
Joanne Hoppe (MSc): working with conservation staff at the University of Edinburgh network of museums and galleries.
Devin Mattlin (MSc): Smithsonian National Museum of American History, paper conservation lab
Pam Murray (MSc): British Museum, working on Oddy testing materials commonly used in museum displays and storage
Kim Roche (MSc): Mariners' Museum and Park conservation lab in Virginia, working on objects collected from the USS Monitor wreck site, from both a treatment and a collections management standpoint. Kim is receiving additional support from the Zibby Garnet Travel Fellowship.
Dean Smith (MSc): Catalhoyuk, a Neolithic archaeological site in Turkey, working with site conservator (and Cardiff PhD student) Ashley Lingle
Aliza Taft (MSc): Museum of London, working on archaeological iron and other objects in the conservation lab.
Stephanie Whitehead (MSc): Bolton Museum, working on object treatment and maybe deep cleaning a historic house.
Search this blog
Join 25 other subscribers.