MID-Frail And What A 102 Year Old Study Participant Is Teaching Us About What's Possible
18 April 2016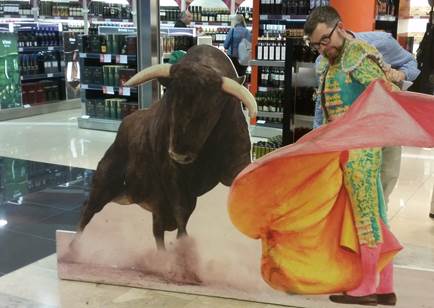 The MID-Frail study investigates a complex intervention comprising dietary and education advice, physical activity and optimized care for this highly under-researched population.  The Centre for Trials Research is responsible for the statistical integrity of the study and will be in charge of conducting the analysis. As a FP7 European study, this is an important collaboration. The study began in January 2012 and we are due to finish follow-up in Feb 2017 (with a report due soon after).
Study Running Across Seven Countries
At the end of March 2016, the MID-Frail study held a collaborators meeting in Madrid (Getafe to be exact) to mark the closing of recruitment and map future plans. Myself, Professor Kerry Hood and Charlie Cowtan attended. The final number recruited was an impressive 994 participants. Given that the study was conducted across 16 centres and seven European countries and the inclusion criteria was being over the age of 70 with type II diabetes and being frail or pre-frail, this is a staggering achievement by any measure.
102 Year Old Participant Demo
This meeting then, was an extremely important milestone in the study. A particularly noteworthy video from Dr Andrej Zeyfang showed a 102 year old participant demonstrating his morning stretches by effortlessly touching his toes! It was incredibly inspirational and a clear reminder about what this participant group is capable of achieving.
European Collaboration Excellence
The meeting brought together researchers from the UK, Spain, France, Germany, Belgium, the Czech Republic and Italy and was a great opportunity for the collaborators not only to discuss the exciting next stage for MID-Frail, but also to catch up with other more generally.
Sustaining Momentum
The day was filled with talks from our partners updating on progress as well as highlighting various issues for discussion. It was a fabulously productive meeting, with many strategies discussed and decisions made. Meetings like these are crucial to sustaining momentum in large and long studies across wide geographical areas. The personal connection between investigators is what makes these complex collaborations possible.
The meeting was too short truth be told, with barely 24 hours being spent in Spain, but as I sit here in Madrid airport on a moderately uncomfortable marble floor spending my Friday night waiting on a delayed Ryanair flight and writing this blog, I can honestly say it was worth it.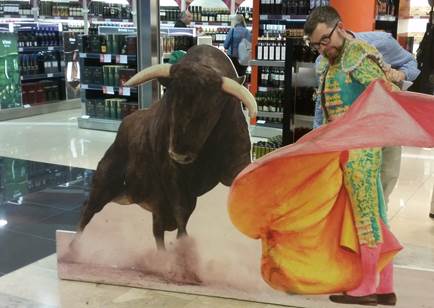 – Blog contributed by Dr Mark Kelson
 – Follow Mark on Twitter: @MarkJKelson
The Centre for Trials Research is a UKCRC-registered clinical trials unit. It is publicly-funded to enable applied research that informs policy in health and social care in Wales and the UK, and is currently running studies across Wales, the UK and internationally. The Centre is funded through Welsh government by Health and Care Research Wales, and Cancer Research UK.