International Year Of The Nurse And Midwife 2020 – Celebrating Nurses And Midwives' Roles In The Work Of The Centre For Trials Research
29 January 2020

The World Health Organization has dedicated 2020 to nurses and midwives to create a 'once in a generation opportunity' to showcase the critical role that the nursing and midwifery professions play in supporting global health.
It chose the theme to coincide with the 200th anniversary of the birth of Florence Nightingale. While Nightingale is known as the 'lady with the lamp' for her work during the Crimean War, she is less well known for her pioneering statistical work with hospital and post-partum mortality data which lead to landmark public health reforms. Her calls in the 1890's for better use of routinely collected data, and frustration with policy-makers' failure to use it in decision making, will resonate with today's researchers.
Nurses and midwives' role in research delivery
As the largest group of health care professionals, nurses and midwives play a vital role in research delivery. The NIHR are joining the celebrations, and see this year as being an opportunity to celebrate the important work of nurses and midwives in research and highlight the huge contribution that nurses and midwives play in improving health and care services across a range of health and social care settings.
Nurses and midwives (and other health and care professionals) play a vital role in the work of the Centre for Trials Research. Many of the clinical trials and complex studies that we lead rely on highly skilled research nurses and midwives, as well as nursing and midwifery colleagues providing care for patients and members of the public, to successfully deliver them. Their skills and experience are vital to ensure the delivery of high-quality and safe participant-centred research across different clinical areas and care settings.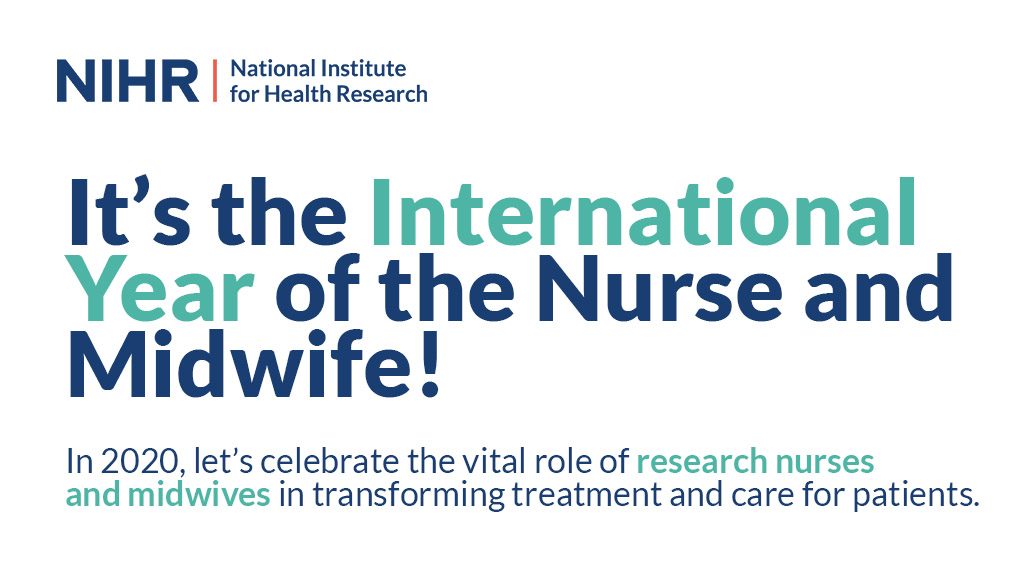 Working collaboratively and in partnership with nurses and midwives
Many of our trials are delivered in partnership with, and supported by, research nurses and midwives from other organisations such as health boards and Health and Care Research Wales Research Delivery Staff in Wales, and by the NIHR Clinical Research Networks in England. This includes our work in primary and secondary care, and trials led by the Centre's cancer division.
Some of our trials involve complex nurse-led clinical procedures such as PRIMUS which aims to create a clinical decision support tool to help GPs with the management of lower urinary tract symptoms in men. Others involve novel therapies for neurodegenerative conditions such as Huntington's disease (TRIDENT). These trials also benefit from the Centre's research nurses who play a key role in managing and supporting these complex and potentially challenging trials. We also contribute to work that aims to improve care delivery, such as exploring person-centred care in care homes, and evaluating interventions which aim to improve people's health and wellbeing such as social prescribing.
Midwives also play an important role in a number of the Centre's trials, including a current trial to evaluate the safety of waterbirths (POOL) which is led by Professor Julia Sanders who is a Consultant Midwife and Professor of Clinical Nursing and Midwifery at Cardiff University and a long-term collaborator with the Centre.
Nurses as core members of the Centre's academic staff
Unusually for a Clinical Trials Unit, we have nurses as members of the Centre for Trials Research academic staff. This means that we have been able to support trials that require significant and/or specialised research nurse support, such as PRIMUS and TRIDENT and our recently completed PRINCESS trial of a probiotic in care homes. This was a randomised controlled trial which could be considered challenging to deliver in a non-NHS setting with older frail people, 70% of who have cognitive impairment affecting their ability to provide informed consent. Having Research Associates who are nurses meant that we could design the trial to be feasible to deliver in close partnership with care homes, and design and deliver training to research nurses from other networks/organisations who were supporting the trial in other locations. We have also shared the lessons we learnt more widely, recently publishing it as a Research Methods Case.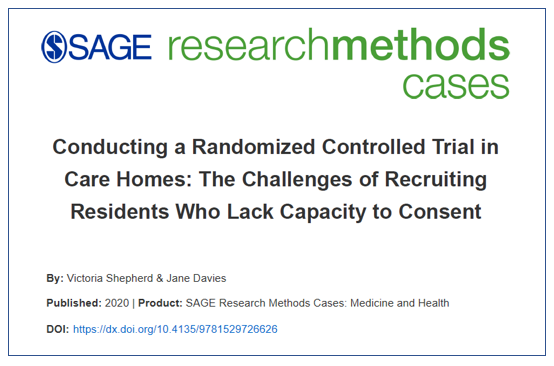 Moving from delivering research to developing researchers
Non-medical health professionals are increasingly at the forefront of world-leading research, and the Centre supports a number of nurses and midwives developing their research careers. This is both through the Research Design and Conduct Service (RDCS SE Wales) we host which supports health and social care professionals to develop high quality applications for funding, and supporting the career development of our research staff and collaborators who are nurses and midwives through funding applications, publications, conference presentations etc.
I have benefited from the Centre's support to develop my programme of research into the ethical, legal, and practical issues encountered when involving adults who lack capacity to consent in research, which was recently recognised at the Wales Nurse of the Year Awards.

The findings from this novel area of research has in turn enabled me to support the trials we conduct which include populations who may have impaired capacity to consent, including PRINCESS and others being conducted in emergency settings.
A call to action!
However, a recent report from the Council of Deans identified the challenges of recruiting and retaining an academic nursing, midwifery and allied health workforce. They expressed concerns about the lack of academic career pathways in healthcare disciplines, and the importance of increasing research capacity. The NIHR has also identified the need to strengthen the research voice and influence of nurses and midwives in health and social care settings.
The International Year of the Nurse and Midwife provides a golden opportunity to highlight the important contribution from nurses and midwives towards delivering and leading research in the Centre for Trials Research and beyond. Through this, we can showcase the range of research that nurses and midwives undertake and lead, and their role in improving the health and wellbeing of all in society.
The Centre for Trials Research is a UKCRC-registered clinical trials unit. It is publicly-funded to enable applied research that informs policy in health and social care in Wales and the UK, and is currently running studies across Wales, the UK and internationally. The Centre is funded through Welsh government by Health and Care Research Wales, and Cancer Research UK.