EU Clinical Trial Regulation Conference
10 January 2020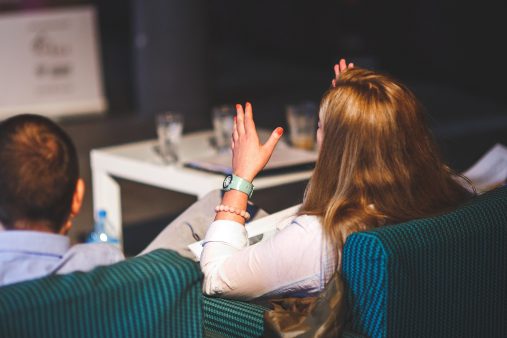 Background
In early December 2019 I was lucky enough to attend a conference on the EU Clinical Trial Regulation run by the Drug Information Association. Not only did I get to experience the great city of Amsterdam, but I also got to be part of a well delivered and informative conference with lots of colleagues from around the world from all sorts of companies and institutions.
For those of you who are familiar with the area of Regulatory Affairs and Pharmacovigilance you will know that finding any sort of training/ learning event that is worth attending is almost impossible. So, this ticked all the boxes as well as being informative it was a great networking opportunity (you can imagine my delight when I was able to pick the brains of someone who works in pharmacovigilance in vaccines at Glaxosmithkline).
A busy programme
Day One agenda
Status on implementation of the EU Clinical Trial Regulation and how to keep momentum
Innovative Trial Designs and their Management
Experiences from National Pilots information and Learnings
Clinical Trial Regulation and Ethics Committee preparedness
Day Two agenda
Safety Reporting – Guidance on use of the new RSI and outstanding issues
GDPR and its consequences for clinical trials
Update on the EU portal from the user's perspective
The two sessions I found the most interesting were the safety reporting and the GDPR session.
GDPR session
The GDPR session was given by a solicitor from UK firm Baker and McKenzie and provided a great overview of GDPR and the different interpretation of the regulations throughout Europe. The new GDPR regulations are set out in European legislation but this has been interpreted differently in national law throughout Europe. The consensus was that in general the research community are struggling to be GDPR compliant as pseudonymised and coded data is no longer outside of GDPR. Pseudonymised data is coded if you can reidentify a person based on other datasets available (often sites hold this key). This is where a split comes in; UK and France say that sites are processors only and this is the standardised view with the sponsor as the controller. In Spain, Italy, Netherlands and Germany there is guidance and legislation issued to say that sites are data controllers, and this is always the case. The presentation then went on to cover identifying an adequate legal basis for processing personal health data in clinical trials and consent in clinical trials. The presentation really highlighted to me the challenges we may face at the CTR as we look to expand our trials out internationally.
Safety session
The main benefit of me attending the safety session was that nothing was said that was a huge surprise and having worked in the area of PV now for several years and lived through several PV specific MHRA inspections it was nice that there were no 'shockers' so to speak. In summary – Fatal and Life-threatening SARs should always be considered unexpected as a rule as it has an impact on the benefit to risk ratio of the clinical trial. Fatal SARs can only be considered expected if clearly detailed in the SPC and adequate risk mitigation measures need to be taken. Life threatening SARs can be in the RSI if strongly justified. By agreeing to use an RSI we are effectively agreeing to those events listed as not being SUSARs
Participant Information Sheets
Nearly every session raised a point about patient information sheets. There was a feeling that Patient Information Sheets are becoming too long and unmanageable particularly when we also fill them with all the information regarding GDPR. A suggestion was that we considered a layered approach for example with all the information regarding GPR being in one information sheet and all the trial specific information being in another. It was also suggested we could also look at providing more signposting to websites for information rather than trying to include all the information in the PIS. One ethics representative said he felt like the patient information sheet was no longer an information sheet but an attempt at forming a contract with the patient.
Consent and withdrawal
In the UK HRA guidance explicitly tells you not to rely on GDPR consent as your main legal basis for processing and this is the same as the guidance issued in France. The GDPR sets a high bar for consent and a participant right to withdraw consent. If you use consent as your main legal basis for processing if the participant withdraws consent, then you are meant to stop all processing activities going forward and delete the data. Therefore, we need a different main legal basis for processing. There are lots of issues with GDPR consent and other grounds should be relied upon.
However, Spain has a requirement for explicit consent and in Germany the ethics committees are feeding back that they feel GDPR has heightened the need for consent not negated it. It appeared a multi-site multi country uniform approach to data privacy compliance isn't possible and should be considered on a jurisdiction by jurisdiction basis.
Complex trial design
Several presentations revolved around the 'Recommendation Paper on the Initiation and Conduct of Complex Clinical Trials Clinical Trials Facilitation and Coordination Group (CTFG) Published: 12 February 2019' and the best way to design clinical complex trials.
CTFG had some key recommendations for initiation and conduct of complex clinical trials:
1. Clearly describe and justify design
2. Maintain scientific integrity
3. Ensure quality of trial conduct and optimise clinical feasibility
4. Ensure safety of trial subjects
5. Maintain data integrity
6. Reassess benefit-risk balance at critical steps throughout clinical trial
7. Validate companion diagnostics
8. Consider data transparency
Summary
A clear emphasis ran through the conference that focused on openness in clinical trials, publishing results, patient information, involving lay people, data transparency and patient safety and these are things that we could benefit from keeping in mind whenever we are developing trials at the CTR regardless of the impact the new EU clinical trials regulations may or may not have on us.
The Centre for Trials Research is a UKCRC-registered clinical trials unit. It is publicly-funded to enable applied research that informs policy in health and social care in Wales and the UK, and is currently running studies across Wales, the UK and internationally. The Centre is funded through Welsh government by Health and Care Research Wales, and Cancer Research UK.