Our Research Collaboration and the European Union
31 January 2020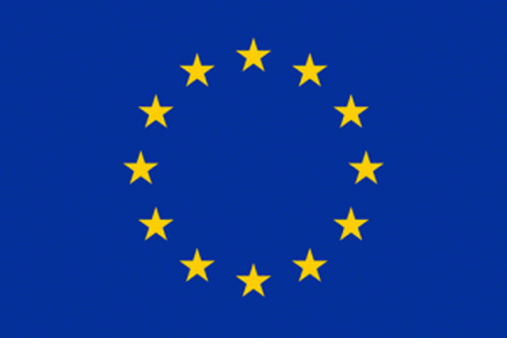 At 11pm this evening Britain officially leaves the European Union (EU) and we move into a transitional phase before fully leaving at the end of 2020.  This means we will spend much of this year working out how things will look going forwards and in order to do that I think it is worth reflecting from a Centre perspective what we have achieved in the last fifteen years by collaborating with colleagues and institutions in the EU and Europe more broadly.
We have received European funding from successive EU funding programmes such as FP6, 7 and now Horizon 2020 as well as Industry/EU partnership such as the Innovative Medicines Initiative and EU Joint Programmes, such as the one for Neurodegenerative Disease. As part of these programmes we have had the opportunity and privilege to visit other clinical and academic institutions across the EU and also welcomed them to Wales.
We have pushed forward the boundaries of research in the diagnosis and management of acute cough and urinary tract infections in primary care across Europe, provided evidence to improve the use of antibiotics and contributed to the development of exciting new technologies for diagnosing infections. We have also contributed to a better understanding of the patient and public understanding of infections, antibiotics resistance and research into epidemics and pandemics, some of which is now being used to help prepare Europe for the new Coronavirus coming out of China.
BRAINTRAIN study
We have also worked on the development and evaluation of new brain stimulation approaches to managing a wide variety of disorders, including alcoholism, anxiety and post traumatic stress disorder (BRAINTRAIN) and are currently exploring the impact of digital technologies in supporting patients with Huntington's disease. We have recently completed a study showing the benefits of a multimodal intervention including physical activity in older patients with diabetes and our latest study will be implemented a novel new trial design to evaluating the treatment of a collection of different inflammatory conditions including rheumatoid arthritis.
Over this time we have developed long standing collaborations and friendships that enrich our research, our lives and contribute to the wellbeing of patients and the general public in Wales as well as the rest of Europe. We will be focusing this year on maintaining and building these collaborations so that they are strong enough to overcome any barriers that changes this year may present and ensure that research which can change lives experiences no borders.
To our friends and collaborators in Europe we say
Byddwn yn cadw Croeso yn y bryniau (we will keep a welcome in the hillsides).
********
Select References
•          Priority Needs for Conducting Pandemic-relevant Clinical Research With Children in Europe: A Consensus Study With Pediatric Clinician-researchers. Gal M, Gobat N, Francis NA, Hood K, Butler CC, Bielicki J, Fraaij PL, Sharland M, Jarvis J, van Rossum AMC, Heikkinen T, Martinon-Torres F, Herberg J, Watkins A, Webb SAR, Moore R, Sukumar P, Nichol A. Pediatr Infect Dis J. 2019 May;38(5):e82-e86
•          Effectiveness of a multimodal intervention in functionally impaired older people with type 2 diabetes mellitus. Leocadio Rodriguez‐Mañas, Olga Laosa, Bruno Vellas, Giuseppe Paolisso, Eva Topinkova, Juan Oliva‐Moreno, Isabelle Bourdel‐Marchasson, Mikel Izquierdo, Kerry Hood, Andrej Zeyfang, Giovanni Gambassi, Mirko Petrovic, Tim C. Hardman, Mark J. Kelson, Ivan Bautmans, Gabor Abellan, Michelangela Barbieri, Luz M. Peña‐Longobardo, Sophie C. Regueme, Riccardo Calvani, Stefanie De Buyser, Alan J. Sinclair, on behalf of the European MID‐Frail Consortium. Journal of Cachexia, Sarcopenia & Muscle, 23 April 2019 https://doi.org/10.1002/jcsm.12432
•          Antibiotic Prescribing for Acute Respiratory Tract Infections 12 Months After Communication and CRP Training: A Randomized Trial. Little P, Stuart B, Francis N, Douglas E, Tonkin-Crine S, Anthierens S, Cals JWL, Melbye H, Santer M, Moore M, Coenen S, Butler CC, Hood K, Kelson M, Godycki-Cwirko M, Mierzecki A, Torres A, Llor C, Davies M, Mullee M, O'Reilly G, van der Velden A, Geraghty AWA, Goossens H, Verheij T, Yardley L; GRACE consortium. Ann Fam Med. 2019 Mar;17(2):125-132.
• Matching diagnostics development to clinical need: Target product profile development for a point of care test for community-acquired lower respiratory tract infection. Gal M, Francis NA, Hood K, Villacian J, Goossens H, Watkins A, Butler CC; RAPP-ID consortium. PLoS One. 2018 Aug 1;13(8):e0200531.
• Point-of-care urine culture for managing urinary tract infection in primary care: a randomised controlled trial of clinical and cost-effectiveness. Butler CC, Francis NA, Thomas-Jones E, Longo M, Wootton M, Llor C, Little P, Moore M, Bates J, Pickles T, Kirby N, Gillespie D, Rumsby K, Brugman C, Gal M, Hood K, Verheij T. Br J Gen Pract. 2018 Apr;68(669)
• Talking to the people that really matter about their participation in pandemic clinical research: A qualitative study in four European countries. Gobat NH, Gal M, Butler CC, Webb SAR, Francis NA, Stanton H, Anthierens S, Bastiaens H, Godycki-Ćwirko M, Kowalczyk A, Pons-Vigués M, Pujol-Ribera E, Berenguera A, Watkins A, Sukumar P, Moore RG, Hood K, Nichol A. Health Expect. 2018 Feb;21(1):387-395.
• Key stakeholder perceptions about consent to participate in acute illness research: a rapid, systematic review to inform epi/pandemic research preparedness. Trials. 2015 Dec 29;16:591. Gobat NH, Gal M, Francis NA, Hood K, Watkins A, Turner J, Moore R, Webb SA, Butler CC, Nichol A.
• Trust, openness and continuity of care influence acceptance of antibiotics for children with respiratory tract infections: a four country qualitative study. Brookes-Howell L, Wood F, Verheij T, Prout H, Cooper L, Hood K, Melbye H, Torres A, Godycki-Cwirko M, Fernandez-Vandellos P, Ystgaard MF, Falk Taksdal T, Krawczyk J, Butler CC, Fam Pract, Volume 31, 1 (February 2014) pp.102-110
• Amoxicillin for acute lower-respiratory-tract infection in primary care when pneumonia is not suspected: a 12-country, randomised, placebo-controlled trial. Little P, Stuart B, Moore M, Coenen S, Butler CC, Godycki-Cwirko M, Mierzecki A, Chlabicz S, Torres A, Almirall J, Davies M, Schaberg T, Mölstad S, Blasi F, De Sutter A, Kersnik J, Hupkova H, Touboul P, Hood K, Mullee M, O'Reilly G, Brugman C, Goossens H, Verheij T, GRACE consortium None, Lancet Infect Dis, Volume 13, 2 (February 2013) pp.123-129
• Primary care clinicians' perceptions of antibiotic resistance: a multi-country qualitative interview study. Wood F, Phillips C, Brookes-Howell L, Hood K, Verheij T, Coenen S, Little P, Melbye H, Godycki-Cwirko M, Jakobsen K, Worby P, Goossens H, Butler CC, J Antimicrob Chemother, Volume 68, 1 (January 2013) pp.237-243
The Centre for Trials Research is a UKCRC-registered clinical trials unit. It is publicly-funded to enable applied research that informs policy in health and social care in Wales and the UK, and is currently running studies across Wales, the UK and internationally. The Centre is funded through Welsh government by Health and Care Research Wales, and Cancer Research UK.