Inspired by bilingual assessment
28 July 2020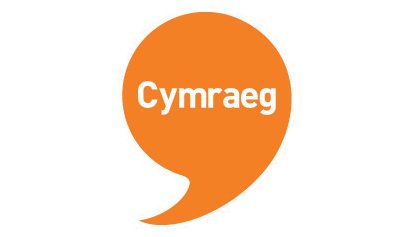 Last year, I was asked by Awen Iorwerth if I would consider making submissions for the Elective assessment available in Welsh. This seemed like a relatively straight forward task so I agreed to look into it.
We discussed the matter at Student Selected Components Ops. We had advice from Rachel Davies and I consulted internal Cardiff University advice. The 'Welsh First' advice is very clear. To quote: "wherever we produce bilingual materials, the Welsh should be positioned so that it is likely to be read first." (Cardiff Uni, 2019). Presenting Welsh first in bilingual material promotes the language in a positive way. I also consulted some external resources. The guidance indicates that there is a requirement on all Cardiff University employees to promote and facilitate of the use of the Welsh language (National Training Federation for Wales, 2020; Welsh Language (Wales) Measure, 2011)
Cardiff University has a translation service – search translation on the staff intranet. They will translate pieces of text up to 300 words for free. I submitted the elective questions to the translation service and put together the test on Learning Central. Awen Iorwerth and Rachel Davies looked over the survey for clarity and to identify errors. Some errors were noted and corrected.
The Test was launched and publicised to Year 5 students including the option for students to submit in Welsh. Only one student chose to submit in Welsh. Interestingly, it wasn't a Coleg Cymraeg student. The Coleg Cymraeg students chose to submit their elective reflections in English. This bilingual Test will be used again next year and I anticipate the number of students submitting Elective reflections in Welsh will increase.
Good practice (National Training Federation for Wales, 2020) and informal advice from second level education recommends the use of 'occasional Welsh'. I have been inspired by my experience to learn and use occasional Welsh in Elective video and written material. This has received a positive response from a student.
Student feedback: "I'm one of the 4th year medics and I just wanted to let you know how much I enjoyed hearing you speak in welsh in the video regarding our electives next year.
As a first language welsh student, It makes me so happy to see others speaking welsh especially in a professional capacity. Diolch yn fawr"
Diolch yn fawr i Awen Iorwerth a Rachel Davies. I would like to thank Awen Iorwerth and Rachel Davies for their encouragement and support in the change to a bilingual assessment for Elective Reflections.
Supporting reading and resources:
Cardiff University (2019) "Welsh First information" https://intranet.cardiff.ac.uk/staff/news/view/1445557-welsh-first-by-1-april accessed 14 July 2020
Cardiff University (2020) "Welsh Language Standards" https://intranet.cardiff.ac.uk/staff/supporting-your-work/produce-digital-print-and-media/welsh-language/welsh-language-standards/for-all-staff accessed 14 July 2020
National Training Federation for Wales (2020) "Good Practice in the Provision of Bilingual Welsh-medium Vocational Qualifications Handbook for Work Based Learning Providers" https://www.ntfw.org/documents/bilingual-champion/PBWVQ-Ebook-EN.pdf accessed 14 July 2020
Welsh Language (Wales) Measure (2011) http://www.legislation.gov.uk/mwa/2011/1/section/ accessed 14 July 2020