Your ideas make our university better
13 December 2022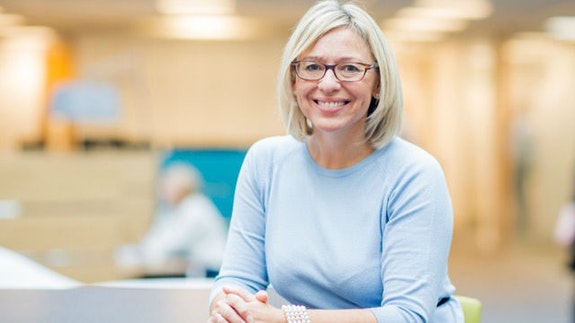 Read a message from Claire Morgan, Pro Vice-Chancellor, Education and Student Experience sent to undergraduate and postgraduate taught students on 13 December.
Dear student,
Listening to your views is central to my role as Pro Vice-Chancellor for Education and Student Experience. I understand how important it is for you to be able to offer feedback on all aspects of your student experience, and I want you to know that your feedback will always be listened to and actioned wherever possible to bring about change.
Many of you have asked for the Centre for Student Life to be open longer, and I'm delighted to let you know that this will be happening early in the new year: from 3 January, the building will be open until 22:00 on weekdays, and until 20:00 on Saturdays and Sundays.
Some other recent changes we've made based on your feedback include:
increasing class times from 45 to 50 minutes from the next semester (exclusions may apply to some of our programmes in the School of Dentistry, School of Healthcare Sciences and School of Medicine – please refer to your timetable, which will be updated automatically)
removing fines for any overdue loans in our libraries
extending our free loanable laptop scheme so that you can borrow a laptop for up to two weeks
introducing a new MA Buddy scheme in the School of English, Communication and Philosophy to help make induction as easy as possible for new master's students
installing 3D printers and intraoral scanners in the School of Dentistry to help our dental students improve their clinical skills
appointing a new Placements Officer in the School of Earth and Environmental Sciences to provide students with support in finding work placements
You can find out more about all of these changes, and submit your ideas for more changes, on the intranet.
Exam and assessments
You will already be aware of the assessments planned by your school, and for some this will include examinations. Your personalised exam timetable was published on SIMS on 5 December. You can find out more about making alternative arrangements, preparing for your exams, accessing past papers and support with your wellbeing on the intranet.
Supporting you
The winter months can be a difficult time for some, and if you need someone to talk to, we're here to help. You can either contact Student Connect or visit us in the Centre for Student Life. The building will be closed from 23 December to 2 January. However, you can still access help online including:
Some university buildings will remain open: the Postgraduate Study Zone at Cathays Park will open between 08:45 to 00:00, and the libraries and IT rooms at Arts and Social Studies Library and Health Library will be open 24/7 throughout the Christmas and New Year period. You will need a valid Cardiff University ID card in order to access these facilities.
If you are in financial difficulty and need support from our Financial Assistance Programme, please do apply for help this week. The deadline to allow us to get payments to you before the start of the Christmas closure period is 19 December. If you find that you are in financial difficulty after 19 December, please contact fapa@cardiff.ac.uk.
Wishing you an enjoyable and safe Christmas break and a very Happy New Year. See you in 2023.
Best wishes,
Claire Morgan
Pro Vice-Chancellor, Education and Student Experience
Read about our strategic direction and focus on research and innovation, education, international and engagement.