Next academic year, Cardiff Pulse, complaints procedure, supporting you
21 May 2021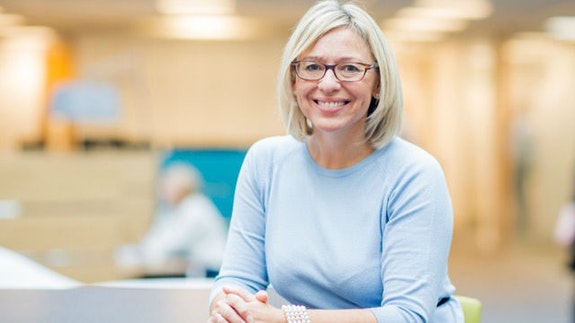 Read a message from Claire Morgan, Pro Vice-Chancellor for Education and Students sent on 21 May
Dear Student
Ahead of the exam and assessment period, may I first wish you the very best of luck. We have some tips for managing this period, and if you're having a COVID-19 vaccination around the same time, do consider how it may affect your ability to be assessed.
On Monday Wales entered 'alert level 2', and while this means more opportunities for recreation, keep in mind Welsh Government guidance for mixing with other households:
"Meeting people from another household socially indoors in another person's home is not allowed under the rules, unless the household is part of your extended household. This is because it significantly increases the risk of spreading the virus."
"Up to six people from up to six households (not including children under 11 from the households or carers of a member of these households) are permitted to meet outdoors, including in private gardens and private outdoor spaces."
For students in halls of residences, this guidance continues to mean that kitchen parties and gatherings in communal areas are not permitted – and nor are outdoor gatherings involving more than six people. Finally, a reminder to please carry your student ID and residences ID (if you have one) at all times for everyone's safety.
Next academic year
I'm aware recent media coverage has caused concern for some of you, and want to stress that we've set out our current plans for 2021 to help current and prospective students understand what our campus could look like in September. Of course this may change depending on the pandemic, and subsequent Welsh Government guidance.
I hope you can all appreciate that all sectors, including our own, are having to balance this level of uncertainty while also prioritising safety. You'll be aware that while restrictions are currently easing in the UK, concerns are also growing about new variants. With the potential for restrictions to again differ across the UK, we're subject to Welsh Government guidance.
Our position for September 2021 is being kept under constant review. When it changes, we will tell you (and our staff) first – not the media.
Cardiff Pulse – what's changed?
Thank you to the 6,628 students who shared your views via April's Cardiff Pulse, an online tool that allows us to quickly access your feedback on your current student experience.
Your views are already helping influence real change. Each month, we are sharing results with your Schools and with other key members of the University, helping us to make necessary changes and to signpost you to support services where needed.
Based on your feedback in March and April, we have pulled together responses and actions taken on our feedback intranet page. Cardiff Pulse is now open and focuses on digital education. You can access the link via a pop-up on Learning Central.
The Postgraduate Taught Experience Survey (PTES) is also open, until 17 June. The results will be available in July, and again we'll keep you updated on our response. The Postgraduate Research Experience Survey (PRES) closed on Monday 17 May with 31% of Postgraduate Research students responding.
Complaints procedure
We continue to take action to address the disruption caused by the COVID-19 pandemic, minimising the disruption to your learning opportunities while at the same time ensuring a COVID-secure campus for you and staff. As you would expect, these actions are updated as circumstances change, reflecting the latest public health advice and Government guidance.
One such action is our COVID-19 complaints process, which has been updated to address pandemic-related complaints and give you an opportunity to raise any specific disruption caused by the pandemic.
If, at the end of the 2020/21 academic year, when your teaching and assessment activities have been completed, you are dissatisfied with the actions taken, or if you feel that the learning opportunities or other services were not what you might have reasonably expected based on the information received at the start of the academic year, you can submit a complaint.
Remember:
The end of the academic year is 18 June 2021, and most of you must submit your complaint no later than 16 July 2021 (28 days later)
The exception to this deadline is if teaching on your programme for the 2020/21 academic year extends beyond 18 June 2021, in which case the deadline for submitting a complaint will be 28 days from receipt of your transcript.
Further information on the process is available, as well as independent advice from the Students' Union Advice Centre.
Supporting you
Assessments can add further worries at what is already a worrying time for many. Student Connect remains your first point of contact for support, whatever is troubling you.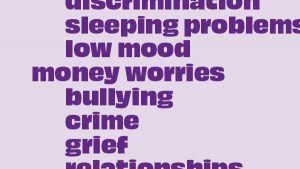 In particular, if you are concerned about money, possibly as a result of the pandemic, please do check out our COVID-19 Student Support Package.
Best wishes
Claire Morgan
Pro Vice-Chancellor, Education and Students
Read about our strategic direction and focus on research and innovation, education, international and engagement.