Ongoing return to campus, visits to Schools, campus construction projects
30 April 2021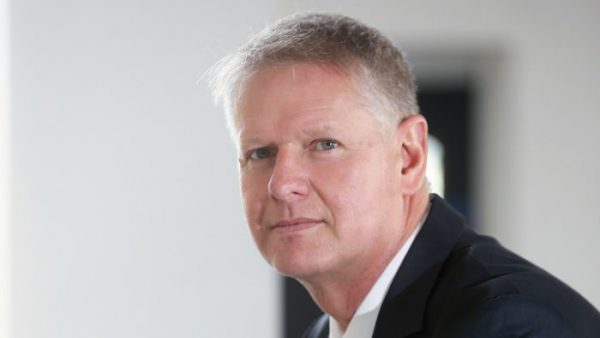 Read a message from the Vice-Chancellor sent to staff today (30 April 2021).
Dear colleague
As we enter the final term of a year like no other, it's good to see so many of our students back and able to engage in their studies in person on a more widespread basis. I know many schools are making heroic and successful efforts to catch up with matters that normally would have taken place earlier in the year, and we are confident that learning outcomes will be met throughout our suite of programmes. One such example is to be found in the School of Earth and Environmental Sciences, whose Head, Professor Ian Hall, tells me that over the course of six weeks, 103 separate coaches are heading to 13 different locations to allow students to carry out field work. All students across levels four to six of the School's programmes are involved, with virtual alternatives to teaching and assessment being provided alongside. This gives some idea of the scale of operations at the moment, and is a truly commendable example of the efforts being undertaken across the University to ensure that our students receive the best experience possible and are able to fulfill all their learning outcomes, even despite the difficult circumstances we have faced this year.
I am very aware, as I said last month, that some Schools have been undertaking in-person activities throughout this academic year, and along with many others, have been able to increase those activities since April 12 (or in some cases since February 22). One such is the School of Music, which I had the pleasure of visiting in person towards the end of the month. I say pleasure not merely in the usual formulaic way. It was genuinely a huge pleasure to be able to look in on a composition workshop, held in a socially distanced way for those present but including an almost equal number of students attending via Zoom. I was struck by the way in which in-person and remote learning can be combined so successfully, and hearing a live performance by professional musicians, in this case of a student composition, for the first time for well over a year, reminded me of how much we have been missing and how welcome the deliberate, careful re-opening being taken forward by the various governments of the UK will be. It was also a pleasure to meet staff and students in person again, and impressive to hear how well everybody has been coping in a subject where practice and working together in person is so important. I was reminded by the students that some will go into their third year only having experienced one semester of what we previously regarded as normal university life, and how keen they are to experience something a lot closer to 2019 than 2020 or early 2021, if that, as we very much hope, turns out to be possible. I also noted that there will be two full cohorts of students who have never experienced conventional university life and am told there may be some nervousness about encountering the full technicolour experience — or something like it — for the first time, so we will need to take account of that in the ways we support our students.
I realise that some staff may feel a little nervous about resuming campus-based activities too. Please be assured that in respect of both students and staff, we will proceed with caution and will always work within Welsh government guidance and in close partnership with Public Health Wales and the NHS. Just as a reminder, advice is available on the intranet and if you are at all worried, please speak to your line manager and/or make use of the occupational health service.
Some of my visits have been taking place remotely, including a memorable and impressive account earlier this month of research, teaching and civic mission activities in the School of History, Archaeology and Religion (SHARE). That reminded me above all of how much it is possible to achieve online, and how powerful our offering can be when we combine the advantages of online with in-person. As I have said before, the challenge for next year will be how to get the very best for all concerned from that combination whilst ensuring everybody stays safe and we operate within the relevant guidelines. The pandemic — as I witnessed in SHARE — has driven innovation in ways that none of us could have anticipated, and there are huge opportunities ahead.
Incidentally, Dr Jess Cotton, a lecturer in the School of English, Communication and Philosophy, has been reflecting on the way in which death and illness is written into the national story. In doing so she mentions her own teaching practice during the pandemic, teaching Virginia Woolf in the context of the 1919-23 influenza pandemic. I found it a fascinating read, published in The Conversation, which is about to appoint a Welsh editor once more after a gap of some two years or so. While Cardiff University academics can and have continued to publish with The Conversation, having a Welsh editor will give us more of a spotlight again plus, for the first time, the opportunity to publish through the medium of Welsh. So please do, like Jess, take the opportunity to give insights into our research and teaching to the public in this way. I should declare an interest as Chair of The Conversation UK, though nearing the end of my term, but even if I wasn't involved I would certainly be recommending this way of connecting with a public that so often only hears negative stories about universities.
Sadly, one such negative topic I broached in my last email, of sexual misconduct at universities, only seems to have gathered pace, as you may have seen on social and mainstream media. Just a reminder, then, of the support that is available for any student or member of staff who has been affected or in any way would welcome help and support in this respect. I mentioned the services available to students last time, but wanted to remind you that as well as accessing counselling via Care First, staff can take part in online training courses in how to recognise signs of violence and abuse, which will help all of us to do our part in keeping the whole community safe.
On quite a different topic, recently I visited the various construction projects that have been proceeding with only a brief hiatus throughout the pandemic. The Centre for Student Life (CSL), on track to open later this year, will transform our ability to support our students, not just in the building itself but also through the new ways of offering remote support that have been developed in tandem with the project. CSL, as well as hosting the entrance to the Students' Union, will be the front door of the University and will be able to host events as well as being a one-stop shop for students. The Cardiff Innovation Campus (CIC) is also nearing completion. It includes sbarc | spark, the go-to address for any businesses, partners or stakeholders interested in working with enterprising staff and students at the University to drive innovation, as well as the Translational Research Hub, which will host our compound semiconductor and our catalysis activity. Both of these are areas where fundamental research is undertaken that is rapidly translatable into new products and technologies. The Abacws building, which will soon be home to the School of Mathematics and School of Computer Science and Informatics, will provide a hugely improved environment for teaching, learning, research and civic mission for both these Schools, and will give a boost to the close co-operation between them that already exists.
All three of these projects — along with others such as the refurbishment of the Bute Building — represent the biggest campus upgrade of Cardiff's estate for a generation. A photographic summary of progress on the Cardiff Innovation Campus is now online. On 13 May, Professor Karen Holford will host a Zoom meeting from 15:00-16:00 with an update on CIC's progress. If you would like to attend, please register.
Talking of Karen Holford, many of you will be aware that Cranfield University has announced that Karen is to be their new Vice Chancellor. This is great for Cranfield and a fantastic achievement for Karen, with whom I have very much enjoyed working since my arrival here in 2012. Karen has done a superlative job for Cardiff for many years, most recently as Deputy Vice Chancellor of course, but before that as the inaugural Pro-Vice Chancellor of the College of Physical Sciences and Engineering, as the Head of the School of Engineering and, of course, as an outstanding lecturer and professor. Karen will be a hard act to follow and will be very much missed, but I wish her all the best for the future and am sure that the contact with Cardiff will be maintained. I will be launching a search for Karen's successor from within Cardiff University as soon as possible, and will be sharing details as soon as they are finalised.
With best wishes
Colin Riordan
Vice Chancellor
Read about our strategic direction and focus on research and innovation, education, international and engagement.