Update on returning to Cardiff
1 February 2021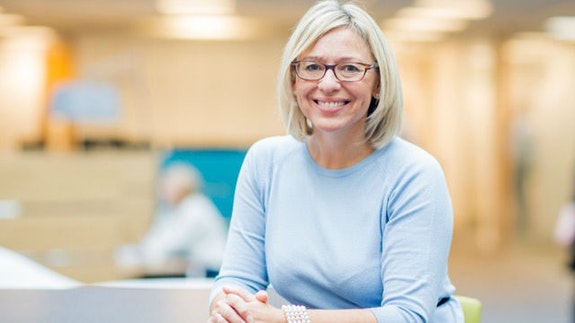 Read a message from Claire Morgan, Pro Vice-Chancellor for Education and Students sent today (1 February).
Dear Student
I hope this email finds you well despite the challenging times.
Next steps
As you are aware, the majority of our in-person teaching is not currently due to resume until 22 February. However, taking into account Friday's announcement from the Welsh Government:
We will now keep the majority of our teaching online until Friday 26 March. What happens after this date will be informed by the Welsh Government's mid-February review. Nonetheless, we do currently have an expectation that more in-person teaching will take place after Easter.
Those students on health-related and practical-based programmes where on campus activity is required will continue with in-person teaching
Students on a small number of additional programmes or cohorts can also return on or after 22 February to ensure you can progress and/or graduate as originally planned by returning to Cardiff from 22 February
Your school will once again be in contact this week to explain what this update means for you, depending on your year of study and programme, including options for remote study. If you have any questions about your programme you should contact your School Office.
If you are returning to Cardiff, the existing requirements to book a screening test for your return, travel safely, and laying low while you await your result all still apply
Our campus remains safe, something Public Health Wales have again confirmed to us in recent discussions, and open, in line with Welsh Government measures.
Rent rebates and financial support for you
You may already be aware of the recent announcement from the Welsh Government that an additional £40m has been allocated to the sector to support students facing financial hardship. We are currently working with other Universities in Wales to establish a simple and fair way of getting those funds to students in both our own and private sector accommodation and will update you again very shortly.
In the meantime, if you are in private accommodation and need proof of the dates you are not required to be on campus please email registrysupport@cardiff.ac.uk who can provide you with the necessary confirmation.
If you are concerned about money, we offer a means-tested Financial Assistance Programme. Recognising the impact of the pandemic, we have both increased the amount of money available via this fund, and broadened it to take account of your potential inability to access part-time work, or changes to your personal circumstances (e.g. requirements to self-isolate or shield, or your family's financial position has changed). It can provide bursaries to help with maintenance costs (e.g. food or housing – but not tuition fees) if you are in financial hardship, and is available to all our students – undergraduate, postgraduate, home or international. 
Wider support
If you have questions about your programme you should contact your School. For all other queries Student Connect remains your first point of contact. If you are struggling, find out how else we can support you. Your programme team and personal tutor also continue to be available to help you.
Government guidance
This latest decision is in line with the Welsh Government's ongoing response to the pandemic. Wales remains at 'alert level 4', which brings with it a significant number of restrictions on all of us in order to keep us, and those we care about, safe.
Staying safe
Our campus is still safe and open, but all our safety measures rely on the full cooperation of you, our students. If you are already back in Cardiff, please adhere to our safety measures, in particular:
As long as you are asymptomatic, our Screening Service remains available to you. This includes those of you who may be feeling anxious, and for whom a test might help put your mind at rest. We ask that students in Cardiff use this service on a weekly basis at this point.
We require anybody who enters our buildings to wear a face covering. This includes residences common areas (including laundries), entrances, receptions and social spaces.
Balancing safety and your University experience
Finally, my colleagues and I regret the disruption you continue to experience to your studies as a result of the pandemic. We are constantly making decisions that balance your university experience against your safety and wellbeing, and that of our staff and wider community. These are never decisions we come to lightly.
Similar choices are having to be made by other universities in the UK and around the world, and we believe the resulting measures are appropriate and reasonable given the restrictions that have been put in place by the UK and Welsh governments.
If you do not feel that the learning opportunities we have provided have been adequate, or have not delivered what was described to you before you started the academic year, we have created a streamlined complaints procedure which we advise you use at the end of the academic year. You can find more information on the intranet.
Once again, my personal thanks for your continued patience and support whilst we collectively navigate our way through these times.
Best wishes and do stay safe
Claire Morgan
Pro Vice-Chancellor, Education and Students
Read about our strategic direction and focus on research and innovation, education, international and engagement.