Supporting staff
21 January 2021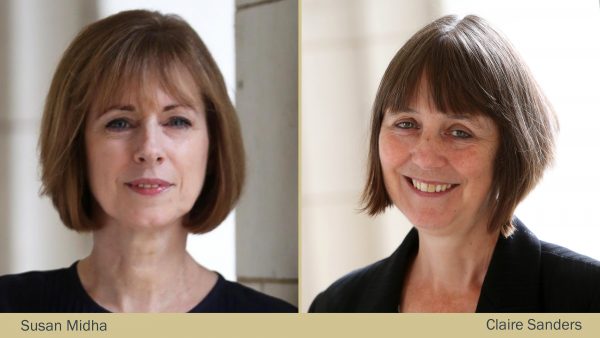 Read a message from Sue Midha, Director of HR and Claire Sanders, Chief Operating Officer,  sent to staff today (21 January 2021).
Dear colleague,
We are writing today to share information on measures to support staff through this stage of the pandemic, and to remind staff of the safety measures that we have put in place for those who need to be on campus.
We are acutely aware of the pressures, anxiety and concern that the pandemic is creating. We know that staff with caring responsibilities are endeavouring to fulfil work duties whilst balancing considerable childcare and other commitments. Other staff might be struggling with their wellbeing due to the isolation that lockdown brings.
Throughout the pandemic we have continued to provide wellbeing information and support services – you can read more about how to access this support here.
Yesterday, University Executive Board discussed the pressures of the current lockdown and ways to support staff. Please speak to your line manager about any challenges you are facing as soon as they arise. This will enable them to help you and to discuss reasonable adjustments to workload, priorities, working hours and ways to access other sources of support available. As such we are also encouraging line managers to consider:
reviewing meeting commitments and wherever possible removing meetings that are not absolutely necessary
shortening meetings where possible, for example to 45 minutes rather than an hour, and reducing agendas to match that timeframe – you can change the default meeting length in Outlook
creating headspace in the working day by encouraging breaks over the lunch period and avoiding meetings during this time
continuing with, or reintroducing, 'meeting-free' and 'email-light' Fridays
supporting the use of annual leave in a more flexible way, e.g breaking leave into hours to enable partial days off
enabling staff to work flexibly outside of standard arrangements if helpful.
If you are currently working in accordance with the COVID-19 temporary flexible working scheme, you can apply to have the arrangements extended (up to 31 August 2021) or discuss making a new temporary flexible working arrangement with your line manager.
In addition, those with dependants can:
make use of the additional 10 days of emergency leave for support of dependants during the COVID-19 pandemic, which is in addition to the standard existing five days of emergency leave for support of dependants (this leave is available over a rolling twelve months)
Keeping our campus safe
In last week's Blas we shared information on the actions we are taking to ensure that our campus is safe. We have reviewed the Organisational Risk Assessment and have been able to confirm that our current controls are appropriate and proportionate. The Vice-Chancellor has taken advice on this matter from our in-house experts, from Welsh Government and from Public Health Wales, who have all confirmed that our current measures are still effective.
Delaying the start of most face-to-face teaching has significantly reduced the number of people we have on campus, and this allows us to focus our efforts and resources on the services that we have to continue to offer on campus. We recommend a weekly test for staff who are on campus and remind staff that they can access this service more frequently if this would reassure them, providing that they are asymptomatic.
We have been asked if staff not currently working on campus, or who are coming onto campus occasionally, can use the screening service. While we do currently have capacity to accommodate these requests, our focus must remain on staff coming onto campus regularly. Welsh Government's current alert level restrictions ask that we all remain home wherever possible and so we would not encourage staff to travel to campus to use the screening service. However, if you are feeling particularly anxious, you are asymptomatic, and a test would put your mind at rest, then the screening service is available for you, even if you are currently working from home. Access to the service is reviewed regularly.
Processes are in place to ensure that we support staff to feel comfortable and safe on campus and to address any individual concerns. As with all health and safety matters, if you have concerns about working on campus, please raise these with your line manager in the first instance. You can also take advantage of the Welsh Government's risk assessment tool for workplaces. Staff can seek support from our Occupational Health provider if further information from an Occupational Health Specialist would be helpful in identifying whether and what adjustments might be needed.
In line with government guidance, those identified by the Welsh Government as shielding will not be required to attend work on campus. We have also taken the decision to go further: those within the same household as someone who is shielding will also not be expected to attend work on campus.
We understand that this is a worrying time for all staff. We will continue to monitor and review our support and safety measures for staff, and to provide as much assistance as is possible to our community.
Kind regards
Sue Midha, Director of HR and Claire Sanders, Chief Operating Officer
Read about our strategic direction and focus on research and innovation, education, international and engagement.