Campus updates from the Pro Vice-Chancellor
3 August 2020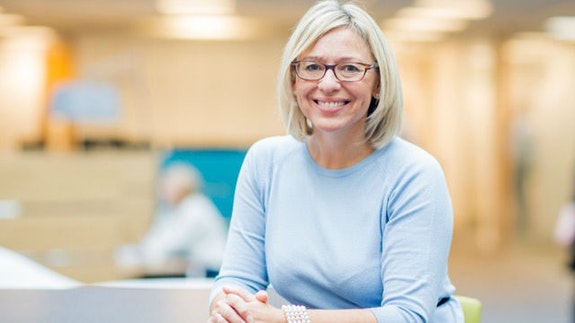 Dear Student,
Last week saw our Class of 2020 Virtual Celebrations take place, and I know you will all join me in congratulating those graduating. I also look forward to next summer, when we hope traditional graduation ceremonies will resume for both the Class of 2020 and 2021.
As with previous communications, I'd like to update on the latest developments for your education and wider student experience.
Queries with your results
Many of you will have now received your results, and I understand for some of you these will not be what you hoped for. If you have received a lower classification or pass mark than you expected your transcript (available on SIMS) has a page which explains the result codes and the next steps the exam board advises you take. Queries should be directed to either your Personal Tutor or School Office. You can also access support from our Student Support Advice team if necessary.
August resits
The resit exam timetable will be published later today (Monday 3 August 2020). Individual emails will also be sent, by no later than 5pm, to your Cardiff University email account for those required to resit examinations. The resit exam period will run from Monday 17 August 2020 to Friday 28 August 2020. If you are required to resubmit coursework, dissertations etc, your School will be in contact regarding the deadline for the dates for resubmission.
A safe campus
I would encourage you all to take a look at our new (and regularly updated) safe campus experience for 2020/21 pages, which cover:
new ways of learning – teaching and learning, libraries, skills support, changes to your individual circumstances, and fees and funding
safe accommodation – social distancing, quarantine accommodation and support and wellbeing
health and safety measures – signposting, face coverings and reporting Coronavirus-like symptoms
activities on campus – you will still be able to take advantage of our cafés and restaurants, sports facilities and events, all accessible with additional safety measures.
In particular, you will see that we have decided that we will maintain the two-metre social-distancing requirement on campus until at least January 2021.
Remote Study Policy
As covered previously, we're looking forward to welcoming you back to campus for the start of the academic year, where we'll be delivering our taught educational programmes through a blend of high-quality on-campus and online learning and support.
We do however recognise that some students may be unable, for good reason, to be present on campus in 2020/21, for a short or prolonged period. For these students we have developed an extension to our normal policies to provide equivalent access to the on-campus provision where possible, to ensure that these students are not unduly disadvantaged. Please note, there are some programmes where it may not be possible for us to provide remote study as on-campus attendance is required, for example to meet professional body requirements.
We have identified a number of examples (both health and non-health-related linked to COVID-19) that might lead to restricted access to on-campus activity for some groups of students. If you would like to apply for this provision an online form will be available via SIMS in late August. Please note this replaces previous advice to apply for the reasonable adjustment process via our Disability and Dyslexia office.
Cardiff city
Ahead of your anticipated return in September, I wanted to finish by highlighting how the city has changed in response to coronavirus pandemic. While many of you have been away, Cardiff Council launched a plan to make Cardiff one of the UK's 'safest cities' some of the measures being put in place include:
a one-way pedestrian system in the city centre
staffed welcome and information points
designated queuing areas for shops
outside areas for bars and restaurants
pavement widening programmes.
I will continue to update you on our planning and decisions as soon as possible and will be in touch again very shortly.
In the meantime, I hope you are enjoying your summer recess and, in some instances, an easing of restrictions.
Best wishes
Claire Morgan
Read about our strategic direction and focus on research and innovation, education, international and engagement.