Flexible working and voluntary severance schemes
2 July 2020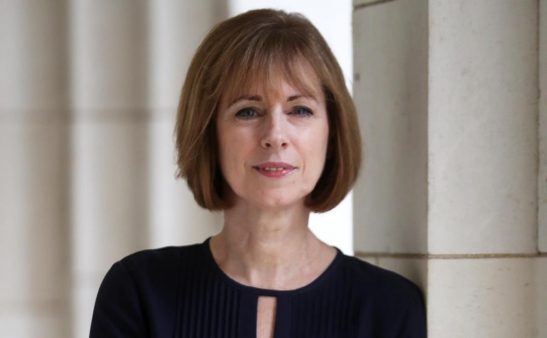 Dear colleague,
The impacts of COVID-19 have required significant and rapid changes for us all – both to our home lives and to the way we work. As a community we have responded positively to these challenging circumstances, whilst also supporting each other, caring for families, and often volunteering in the community.
On 4 June our Vice-Chancellor wrote to us about the impact of COVID-19 on our financial position. Whilst the University continues to scope the extent of our financial risk and the potential impact of reduced student fees on our revenue, we need to plan to manage for an anticipated loss of £102m. We will of course review this forecast on a regular basis and revise as student numbers become more certain between now and October.
Colleagues have responded thoughtfully to the financial challenges and work continues on identifying further proposals to reduce non-pay spend. However, given the seriousness of the situation, we also need to take sensible and pragmatic steps now to facilitate a reduction in our staffing costs. To date these have included a recruitment freeze (excluding research posts that are fully funded from external grants), with any exceptions requiring a stricter Vice-Chancellor authorisation process. We are reviewing our reward mechanisms and are using the Government's Coronavirus Job Retention Scheme where we can and it is appropriate to do so. We also continue to hold regular meetings with our recognised Trade Unions to discuss COVID-19 and its impact on our financial situation, and to seek their input on a range of additional measures to reduce spend on pay and to protect jobs.
Whilst these discussions are continuing and to mitigate any further action we may need to take when we know the full impact on our student numbers, we are introducing two voluntary measures now as a result of feedback by some staff both pre and post the all staff webinar held on 11 June. We will be giving staff the opportunity to apply for temporary flexible working options and also a time limited Voluntary Severance Scheme – both schemes close on 31 July 2020.
COVID-19 Flexible Working Scheme
We have set up a new temporary flexible working scheme. Members of staff can request a temporary reduction in hours for 3, 6, 9 or 12 months. The temporary reduction in hours can start at any point from the 1 September 2020 and finish by the 31 August 2021.
To find out more about the scheme and how to apply please go to the staff intranet.
If you are thinking about not working at all for a temporary period, then you may want to consider applying for a Career Break. Until the end of July, both the COVID-19 Flexible Working Scheme and the University Career Break Schemes are open to all employees, irrespective of length of service with the University. If your post is externally funded, approval will also be required from the funding body.

COVID-19 Voluntary Severance Scheme
We are offering staff the opportunity to submit applications under a voluntary severance scheme (VSS). The aim of this scheme is to assist in realising cost savings in advance of the 20/21 academic year.
This is a time-limited 'without prejudice' scheme, with no obligation on any member of staff to apply to the scheme and no obligation on the University to accept any application submitted.
The scheme is available to all University-funded staff who meet the following eligibility criteria:
have an expectation of on-going employment at Cardiff University for at least 18 months
are employees of the University
have not resigned; and who
have not formally expressed their intention to retire in the next 12 months.
The voluntary severance payment offered under the terms of this scheme is 4 months' salary and applies to all eligible staff, regardless of length of service or contractual notice period entitlement. Outcomes will be confirmed by 31 August and leave dates will be on or before 30 September 2020.
Find out more about the terms of the scheme and how to apply before the closing date of 31 July 2020 please go to the staff intranet.
I appreciate that the current situation can feel very unsettling. The measures being implemented are voluntary and you should not feel any pressure to put yourself forward. Given the current financial situation, they are being explored as part of our current measures to do all we can to ensure a sustainable future.
Kind regards, Sue Midha
Director of HR
Read about our strategic direction and focus on research and innovation, education, international and engagement.