BME+ Book Club Cafe
12 February 2018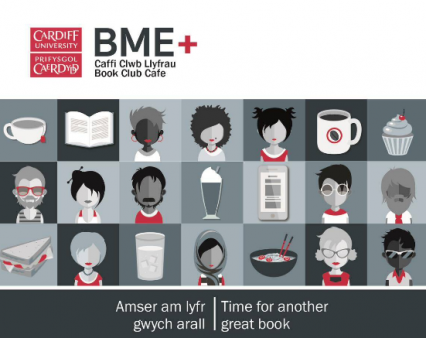 On 25 January I was delighted to be invited to speak at the launch of the Black and Minority Ethnic (BME)+ Book Club Café, a new initiative aimed at supporting diversity, promoting an open and inclusive environment whilst building helpful constructions of the BME+ student and staff experience.  This is a safe space where all members of the University community can come together to explore culturally diverse literature, listen to a range of speakers and engage in lively conversation.
We were fortunate that this inaugural event took place in "Special Collections and Archives", Arts and Social Sciences Library.  Lisa Tallis, University Libraries curated an exhibition from the Special Collections on a variety of BME themes including travel, adventure and folklore.
The evening's events were opened by Alan Hughes (Head of Special Collections and Archives), followed by a perspective from Janet Peters (Director of University Libraries and University Librarian).
I then had the privilege to introduce four students who spoke honestly and movingly of their experiences and thoughts:
Fadhila A. Al Dhahouri (School of Biosciences)
- Students' Union Vice President Education
Chuma Gondwe (School of Geography and Planning)
Magdalena Orlowska (School of Social Sciences)
Kabira Suleman – (School of Computer Science and Informatics) BME Students' Union Officer – who chose the book which was the focus of the night's program: Citizen: An American Lyric.
I'd like to thank these brave students for speaking out and I am sure I am not the only person who was moved to tears listening to their stories – it is hard to hear of some of the things that people have to cope with every day, but it makes me even more determined to support students and staff and champion equality diversity and inclusion. It is only by working together, listening and actively challenging bad behavior that we will create a truly inclusive society.  I was heartened by some of the feedback following the event;
"A greater sense that not everyone walks round with the same carefree, hassle free, danger free, peaceful mind that I now feel privileged and embarrassed to have"
"It's easy to acknowledge that issues such as racism exist, but it's difficult to actually talk about them.  It was a nice experience where we were able to share our stories"
"I believe it's a very great initiative and very inspiring and emotionally driving and thought provoking.  Great and I wanted to hear more of it"
Each student received a copy of the book and the BME+ Book Club Café mug designed by Ruth Lewis, Graphic Designer, at Cardiff University.
Dr Paul Brennan, Chair of Equality, Diversity & Human Rights Committee, Centre for Medical Education, School of Medicine, read some powerful extracts from the book and was joined by other attendees reading further passages that they wished to share.
I would also like to thank Susan Cousins, Equality, Diversity & Inclusion Project Officer, who has driven this initiative from the start and organised the event.   Susan ended the evening with a brief speech that included "teams work better and more creatively when they are more diverse, and I think tonight is a clear demonstration of this; particularly in terms of the designs of the banners, mugs and bookmarks which were created collaboratively with student and staff input along the journey".
Read about our strategic direction and focus on research and innovation, education, international and engagement.