Good luck to everyone involved in the Cardiff Half Marathon
28 September 2017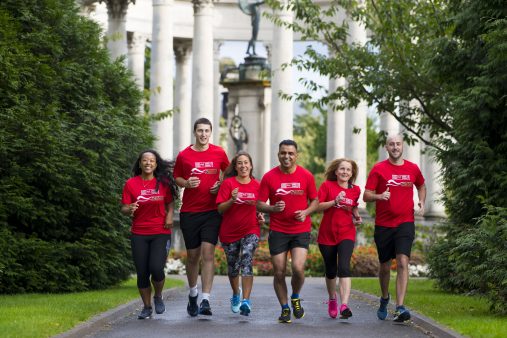 On Sunday hundreds of our staff, students and alumni will challenge themselves to run 13.1 miles at this year's Cardiff University/Cardiff Half Marathon.
They are among the record 25,000 runners who have entered this year's event, the second biggest half marathon in the UK.
Some 350 runners have signed up as part of our own #TeamCardiff to raise substantial funds for the University's research into cancer and neuroscience & mental health, with 100% of the proceeds going towards this research.
I would like to say a huge thank you to all of #TeamCardiff for your commitment. I can assure you that your support is very much appreciated.
I know that there are also large numbers of our staff, students and alumni running for other great causes, and many others who are giving up their time to volunteer around the course. You should all be very proud of yourselves.
I have the privilege of starting the first wave of runners at 10:00 on Sunday, and I'll be cheering on as many of you as possible throughout the race. Best of luck!
Read about our strategic direction and focus on research and innovation, education, international and engagement.