UEB, 10 July 2017
10 July 2017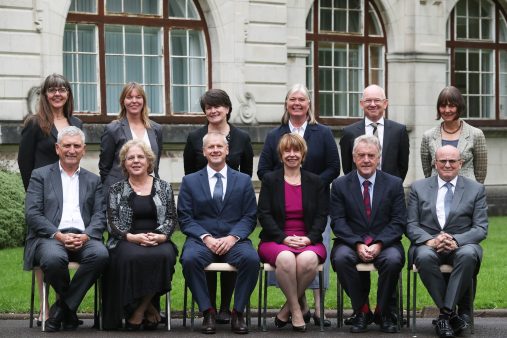 It was noted that the interim chair of the new Health Education and Improvement Wales body had been announced as Chris Jones, the current chair of Cwm Taf UHB.
It was noted that the Chairs of the REF Main Panels had just been announced.
UEB received The Way Forward 2018-2023 strategy, sub-strategies and the consultation feedback. The sub-strategy owners would review the strategy consultation responses and see if further revision was needed to the sub-strategies.  The Vice-Chancellor would review over the summer, along with the final KPIs which Strategic Planning are working on with the thematic PVCs, and the final documents would be presented to UEB on 4 September for agreement before going to Council for final approval at the end of September.
UEB received a paper outlining the process and findings of the review of the University Deans, initiative by the Vice-Chancellor, with a number of recommendations presented. It was agreed that a transition plan be worked on and to come back to UEB before going to Senate in October 2017.
UEB received a paper that noted that a review of the Academic Promotion procedures had been undertaken with a view to streamlining the process and the good work of the Academic Promotion Procedures Review Group for improving the process.
UEB received and approved the draft consultation response to the HEFCW Corporate Strategy 2017-2020.
UEB received and approved the University's response to the HEFCW consultation on handling complaints against institutions.
UEB received the draft programme for the senior staff conference and UEB members were asked to forward any suggestions for external speakers and meeting topics.
UEB received a paper outlining the proposal to pilot a PGT winter ceremony. UEB agreed for this to be piloted in January 2018 and with a further paper to be presented to UEB in March 2018 to report on the pilot.
UEB received the following regular reports
Student applications monthly update
PVC International and Europe monthly report
Director of Communications and Marketing Monthly Report and Forward Plan
PVC College of Physical Sciences and Engineering monthly report
Read about our strategic direction and focus on research and innovation, education, international and engagement.