UEB, 3 July 2017
3 July 2017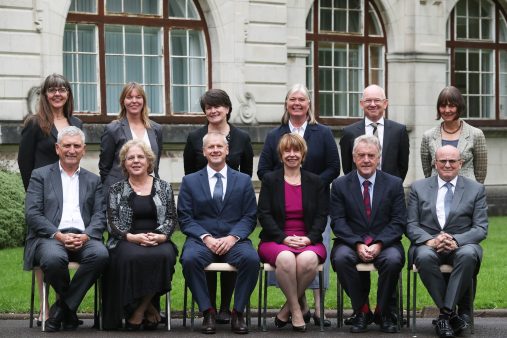 Mr Rob Williams, the new Chief Financial Officer, was welcomed to his first UEB meeting.
It was noted that that Ms Wendy Sadler had been awarded the Lord Kelvin medal by the Institute of Physics.
It was noted with great sadness the death of Sir Donald Walters, Pro Chancellor and former Chair of Council, who had had a long and distinguished association with the University and had remained an active and interested supporter of the University.
It was noted that a new Head of Student Recruitment and Outreach was being advertised, with the post-holder to oversee, amongst other responsibilities, home and overseas recruitment.
UEB received a paper which provided the draft action plan issuing from the Reid Review of Industrial Income. The action plan also incorporated a reference to the recent IP Review and explored the synergies with the Reid Review. UEB agreed to endorse the draft action plan for Council on 10 July 2017.
UEB received a paper on 'Innovation for All' which was the first stage in the development of a business case for a cross-institutional programme as a vehicle for giving meaning to the 'Home of Innovation' brand for our students, bringing together existing activity at University and School level as well as promoting new opportunities. UEB agreed to the proposal to pilot for the 'Innovation for All' programme in 2017/18.
UEB received the draft Race Equality Charter Mark bronze submission and action plan and approved its submission.
UEB received the following regular reports
Development and Alumni quarterly report
PVC Student Experience and Academic Standards monthly report
PVC College of Arts, Humanities and Social Sciences monthly report
Estates monthly report
External environment update
Read about our strategic direction and focus on research and innovation, education, international and engagement.