Celebrating our excellence in architecture
29 June 2017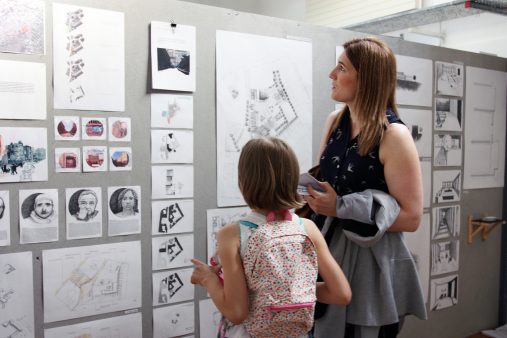 As Pro Vice-Chancellor it is important to me to have regular contact with colleagues and students across the College of Physical Sciences and Engineering, and visits to each of our seven Schools are planned over the next few months.
Over recent weeks I've made a number of visits to the Welsh School of Architecture. I attended the School's all-staff meeting and enjoyed tours of both Bute Building and the School's new space in Friary House. It was fantastic to learn more about the facilities and hear how the School ensured current students were involved in the design process, and had a say in how the space should be laid out.
I also joined final-year students, their families and friends at the opening of their 2017 Graduation Exhibition. The exhibition is brilliant display of the students' hard work, and it was good to see the opening so well-attended. Phil George, Chair of the Arts Council of Wales, gave a thought-provoking and entertaining lecture about the role of architecture and universities in society. The event was an immense success and left me with many thoughts about the connection between design, art and business, as well as their importance to our university and wider society.
The Welsh School of Architecture's outstanding reputation has recently been reflected in the Architects Journal's annual survey of the UK's top 100 practices (the AJ100), which ranked our School as one of the top three architecture schools in the country.
Read about our strategic direction and focus on research and innovation, education, international and engagement.