UEB, 5 June 2017
5 June 2017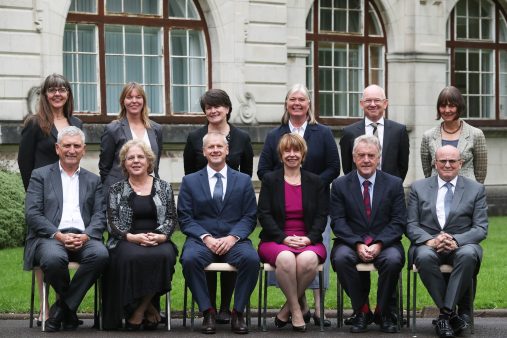 UEB received the latest draft of The Way Forward 2018-2023 and the comments from the recent consultation. Discussion took place on the KPIs and the leading indicators.  It was agreed to reopen the consultation until 30 June to give staff further opportunity to respond.  This decision will delay Council's consideration of the final The Way Forward 2018-2023 until its meeting during the Council Away Day in September 2017, subject to the Chair of Council's agreement.
It was noted that the Teaching Excellence Framework results for Cardiff would be released under embargo on 10 June 2017, for the sector on 11 June 2017 and would be published nationally on 12 June 2017.
Professor Holford noted that she was mentoring a Cardiff Futures group on staff volunteering and all were welcome to join her and members of the group on 8 September 2017 on an outdoor conservation project.
UEB received and approved the annual statement on Research Integrity. This will now go on to Senate.
UEB received the revised Safeguarding Children and Adults at Risk Policy. UEB endorsed the policy for approval by Governance Committee and Council.
UEB received an update on internal audit to note.
UEB received the following regular reports
PVC Student Experience and Academic Standards monthly report
PVC College of Arts, Humanities and Social Sciences monthly report
Estates monthly report
Read about our strategic direction and focus on research and innovation, education, international and engagement.