UEB, 27 February 2017
27 February 2017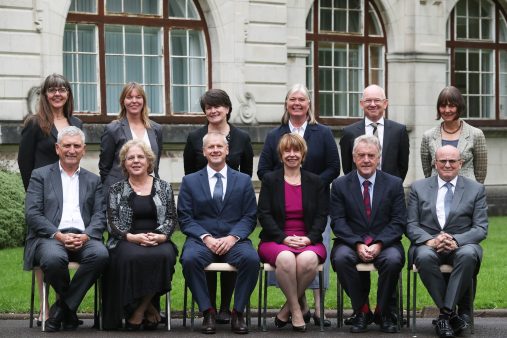 It was noted that Professor Jones and colleagues had attended the Medical Research Council interview for the Dementia Research Institute, the outcome of which should be known shortly.
The high turnout for the Students' Union Elected Officer elections and the election of Hollie Cooke, the current Vice-President for Welfare, as President was noted.
A longlist of potential bids to the Government's consultation on industrial strategy was being prepared by Research and Innovation Services with responses required by 17 April 2017. The draft response to the Industrial Strategy will be received by UEB to comment in the next few weeks.
The success of Cardiff alumna, Joanna Natasegara, who had won an Oscar for the documentary 'The White Helmet's at the Oscars was noted.
UEB received the University's draft response to the Funding Councils' consultation on the operation of the next REF.
UEB received a paper on the future direction of the flagship engagement projects. The continuation of funding was approved for the Community Gateway, Community Journalism and the Phoenix Project.  From 2017/18 the projects would have ownership by their host College with funding to be ring-fenced and embedded within the budgets for each College.
UEB received a paper on post-Brexit recruitment. It was agreed that a revised paper should come to a future UEB meeting with further consideration to be given to international markets.
UEB received a paper on the lessons learnt from the submission process of the TEF. UEB approved the recommendations and agreed to delegate responsibility to the PVC Student Experience and Academic Standards for implementation of the action agreed and to work with the Deans for Education to feed into the College and Professional Services action plans.
UEB received the draft response to the Welsh Government 'Science for Wales' consultation.
UEB received the following regular reports
Monthly finance report
PVC College of Biomedical and Life Sciences monthly report
Chief Operating Officer's monthly report
Innovation System update
Research and innovation monthly update
Engagement activities monthly update
External environment update
Read about our strategic direction and focus on research and innovation, education, international and engagement.