UEB 27 June 2016
27 June 2016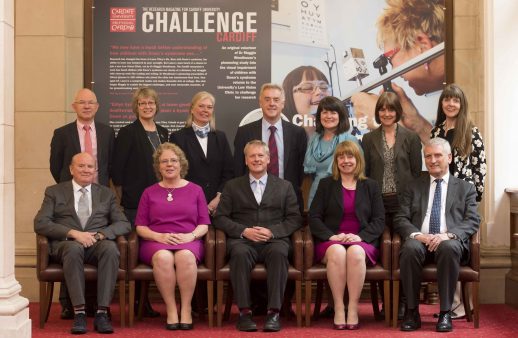 UEB discussed the issues relating to the recent Brexit vote. It was agreed that a Contingency Group be formed and should continue to meet over the summer period to ensure information and messages were shared in what will be a fast moving environment and communication on the consistent message to be conveyed was shared across all areas of the University.
It was noted that the Annual Academia Europaea Conference was taking place over 27-30 June 2016 with the launch of the coordinating hub, which would provide scientific advice to the EU, happening today.
It was noted that Professor Price would be attending the launch of Cardiff's Council 'Cardiff 2020' on 29 June 2016, a strategy to raise learning and teaching standards in schools.
It was noted that several UEB members were involved with events for a delegation from the China Scholarship Council who were participating in a 12 week training programme from 20 June to 9 September 2016.
UEB received the draft responses to TEF technical consultation and the DLHE consultation.
UEB received a paper on the opportunities afforded by Yammer and, if required, staff in Communications and Marketing would be able to provide training.
UEB received the following regular reports
Deputy Vice-Chancellor monthly report
Monthly Activity Report on Research and Innovation
Report on Engagement activities
Innovation System update
Read about our strategic direction and focus on research and innovation, education, international and engagement.