Centre for Student Life consultation event
8 June 2016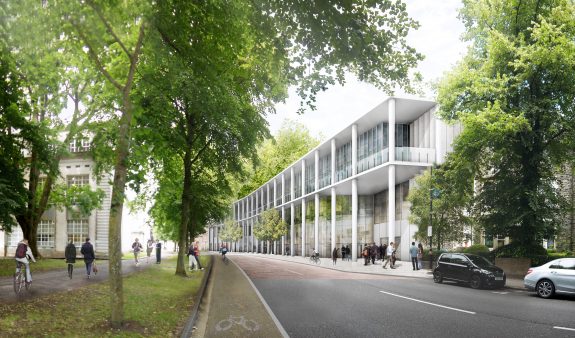 I'm delighted that the University Council has now approved the case to build a Centre for Student Life on Park Place, next to the Students' Union. It represents a once-in-a-generation investment in the student experience at Cardiff University and will transform the delivery of non-academic student services.
The Centre, which has been developed jointly with the Students' Union, will include a new building that will open in the 2019/20 academic year and a number of web-based tools to help students make the most of the fantastic services offered. The new building will provide a welcome point and central hub for student enquiries and support services, space for events such as careers fairs, a new lecture theatre, technology-rich learning environments, flexible social study space and a range of catering and retail outlets. By virtue of being co-located with the Students' Union it will support and enable the development of a 'student campus feel' for the University; an increase in opening hours and the use of flexible technologies will allow this initiative to reach all of our students, regardless of where they are based.
We're really keen to share our plans with staff and other key stakeholders as we finalise the designs that we will submit to the local council for planning approval, so I hope as many of you as possible will be able to attend our stakeholder exhibition on 15 June from 11:00-19:00 in the VJ Gallery in Main Building. At the event there will be an exhibition of the latest proposals for the Centre for Student Life and members of the estates team and the design and planning consultants will be on hand to talk you through the plans and answer any queries.
Read about our strategic direction and focus on research and innovation, education, international and engagement.