Four nations gathering of leading civil servants
23 May 2016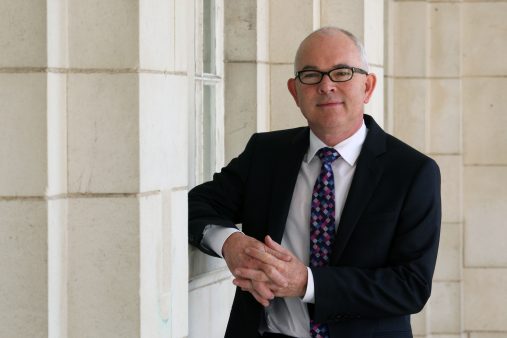 The need for innovation and high-quality, responsive evidence to inform the development and adoption of new approaches to delivering public services has never been more acute.
This is why I was pleased to have welcomed recently a delegation of some of the UK's most senior civil servants to the University, as part of a Welsh Government-led Civil Service Policy event. Among them was Sir Derek Jones, Permanent Secretary of the Welsh Government and Cardiff alumnus, Chris Wormald, the newly appointed Permanent Secretary of the Department of Health, Philip Rycroft – Second Permanent Secretary, Head of UK Governance Group in the Cabinet Office, Denis McMahon – Permanent Secretary of the Department of Culture, Arts and Leisure, and Peter May, Permanent Secretary in the Department for Regional Development (NCIS)
Bringing together policy makers from across the four devolved nations, the idea behind the event was to share ideas, innovations and policy practices that public service delivery will require to better tackle the societal challenges of the future.
It proved to be an excellent opportunity for our guests and for a number of our academics, many of whom are working in the field of public policy, to network with those senior leaders who are designing, testing and delivering policy reform.
It was an equally excellent platform for us to discuss with them the unique approach the University is taking to support the discovery of leading economic, public and social innovation, through investing in facilities like the world's first Social Science Research Park, and Y Lab – the new partnership between the University and the social innovation experts, Nesta.
Investments such as these give Cardiff a wonderful opportunity to lead the way in delivering truly interdisciplinary research, and in translating world-leading social science research into innovative and effective solutions to critical problems faced by policy makers.
Read about our strategic direction and focus on research and innovation, education, international and engagement.