Making a mark on the Maes
3 August 2015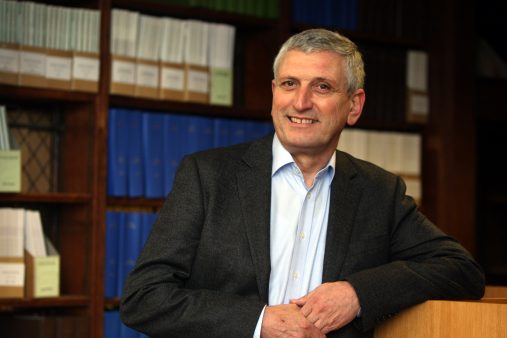 A group of academic and professional services staff are currently taking part in a broad range of talks, discussions and activities at the National Eisteddfod, following months of preparation led by Sara Moseley and supported by the Engagement Team and colleagues across the University.
This major cultural event -taking place in Meifod in Montgomeryshire and the Marches from 1-8 August – is one of the highlights of the Welsh calendar and I can assure you that there has been an even greater focus than usual on ensuring that we make a real impact on the Maes.
We do a lot of work within the University to support the Welsh language so I'm delighted that our new Welsh For All scheme is being launched at the Eisteddfod today. It will allow students to learn the language free of charge alongside their regular studies.
If you're working at the festival, have a wonderful time, and if you're visiting, please enjoy the many activities taking place in our pavilion and elsewhere around the Maes.
Read about our strategic direction and focus on research and innovation, education, international and engagement.