Cardiff and China
30 January 2015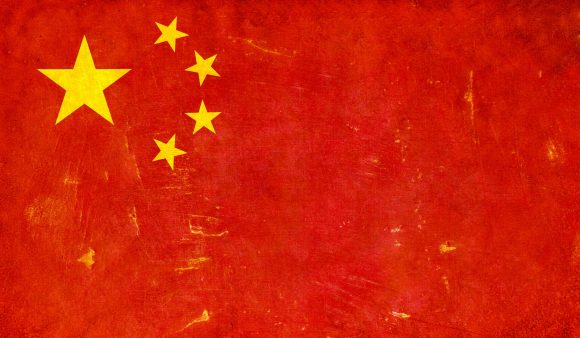 The University's ambition as set out in The Way Forward 2012-17 is to consistently be among the top 100 universities in the world. As importantly, Cardiff University will be recognised as an international university that is of benefit to Wales.
Partnerships are critical to developing our international activities and enhancing our international reputation. Improving Cardiff's profile and global visibility will help to attract the highest quality staff and students from around the world. It will also help the University achieve its overall aim of breaking back into the QS World top 100.*
Cardiff has long standing academic links with China, a strategically important partner and we are proud of our growing links:
China is Cardiff's largest student recruitment market and will continue to be so for the foreseeable future.
China supplies by far the largest number of international students to Cardiff University over any other nationality.
China accounts for one third of all international students at Cardiff University.
There are 229 Chinese undergraduates and 949 Chinese postgraduates.
More than 100 Chinese staff work at the University.
Cardiff accounts for more than 30 per cent of all Chinese students studying in Wales (HESA 12/13).
Cardiff is developing an increasing number of student exchange agreements: 67 Cardiff students travelled to China to study in 2013/14.
China is increasingly emerging as a major global player in research, with the secondary education system leading the world as a feeder for STEM research talent, as evidenced by its leading position in the PISA scores for mathematics.
Cardiff has 47 academic links and strategic partnershipagreements with universities across China for both research collaboration and student exchange.
Cardiff University's collaborative work with China produces research with real impact. The following are examples of how Cardiff is building and strengthening its research and teaching links:
Most recently Cardiff and Xiamen increased their commitment to joint research. Agreeing a joint fund to provide £1.2M worth of partnership funding, it will provide seed corn funding for research collaboration and the development of joint projects such as the establishment of a new School of Dentistry in Xiamen University in partnership with the Cardiff School of Dentistry.
A new partnership is under development with Beijing Normal University, China's leading university in Education Studies. This will establish a joint teaching and research facility in Cardiff focussed on Chinese Language and Culture, which will be the first of its kind in the UK.
Cardiff University-Peking University Joint Cancer Institute, launched in February 2011, brings together bio-medical research experts from both universities to focus research attention on some of the most aggressive forms of cancer.
Growing partnerships with Peking University Cancer Hospital and Capital Medical University are aiming to find new ways of detecting and treating breast cancer.
The work with Capital Medical University won in the International Collaboration category at the annual Times Higher Education Awards in 2011.
The College of Biomedical Sciences has established an undergraduate exchange programme with Capital Medical University, through which medical students from Peking and Capital Medical universities come to Cardiff for between four and 12 months. The scholars gain academic training, while Cardiff gains from working with talented scientists and clinicians.
The China-UK Research Centre for Eco-cities and Sustainable Development was established between Cardiff University and Hefei University of Technology in January 2014. The joint Centre has been established to research and explore the effects of urbanisation and its impact on global climate change.
The Cardiff Confucius Institute is managed in partnership with Xiamen University, offering a wide range of language courses and programmes for adult learners. In order to meet the needs of local business people and professionals, the Confucius Institute also runs short courses and training sessions.
Read about our strategic direction and focus on research and innovation, education, international and engagement.