Discovering Muslims in Britain
17 September 2021

In 2018 the Commission on Religious Education (RE) issued a report concerning the challenges of reaching religions in the classroom, it stressed the importance of representing the 'lived experiences of individuals and communities' (2018, p,76). Following this advice, the Islam-UK Centre has developed a fully resourced, free scheme of work for Key Stage 3, which includes the first three years of secondary school, before GCSEs, as well as an accompanying online course for RE teachers, called 'Discovering Muslims in Britain'.
This scheme of work consists of nine lessons and an assessment, all focusing on the everyday lives of Muslims in Britain. The course was created in consultation with RE teachers and informed by the national RE curriculum to help teachers respond to the longstanding criticisms of the way religions are represented in RE. Moreover, the online CPD course explores Islam and the day-today activities of Muslims to demonstrate how teachers can put these resources to work with their students, while also introducing a sociological approach to teaching about Islam and Muslims.
This project was based on the Centre's highly successful 'Muslims in Britain' Massive Open Online Course (MOOC). Like the MOOC, it aims to embed sociological perspectives of religion into the classroom through using cutting-edge research and academic scholarship in teaching resources. The Muslims in Britain CPD course welcomed its first cohort in early 2021 and ran for six weeks. You can read more about the aims and objectives of the project here:
Since launching these resources, the project has been endorsed by RE Today, Muslim Council of Wales, and Muslim Council of Britain – Full endorsement statements can be found
In response to the Commission's call for moving away from portrayals of theology and belief, this scheme of work is centred around the 'big research question' What does it mean to be a Muslim in Britain today? Rather than focusing on theological statements, the scheme enables learners to investigate how those statements of belief guide people's everyday lives. The 'Ask a Muslim' feature was created to allow pupils to meet Muslims virtually and hear first-hand about their experiences. It offers a range of viewpoints by introducing learners to a breadth of people. Pupils have also enjoyed hearing from Muslims who are within their own age group as they can relate to their school experiences.
The resources include interactive elements such as the "Ask a Musilim" carousels.
Although these resources have been developed for use in Key Stage 3, they have proved to be useful and engaging in other stages of learning. The 'Ask a Muslim' interviews have also been used in primary teaching and were well received by younger pupils.
For example, the Llandaff Diocese have included the resources in their "Primary Resource Page" under Islam
Both the resources and accompanying CPD course have been met with enthusiastic support from teaches and RE organisations. Teachers have received positive feedback in the classroom from pupils and have enjoyed introducing them to sociological perspectives. Some teachers have shared examples of pupils' work with us: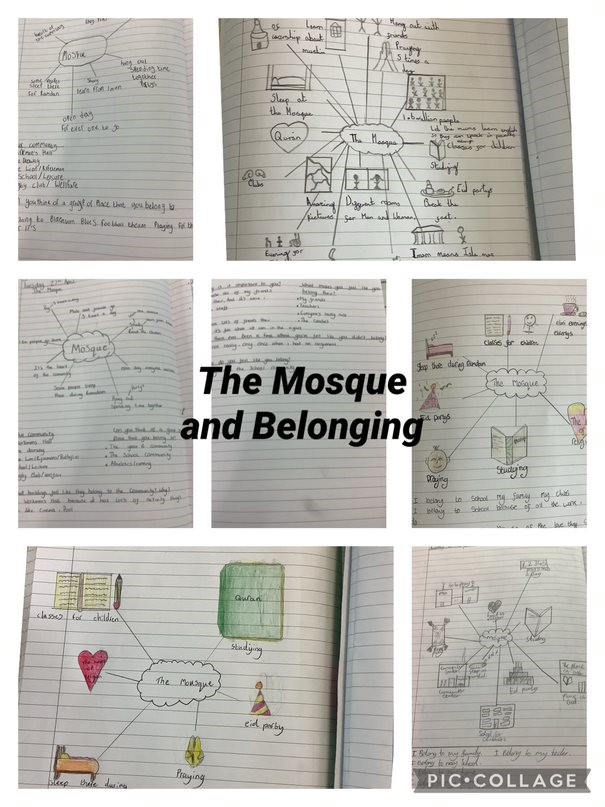 We have collected all the feedback from various sources such as Twitter, Facebook, Email and Survey responses. Click here or on the image below to read the feedback report.
We are extremely excited to expand these resources for the next academic year. These will include videos, interviews, and activities, as well as a second running of our CPD course in the Summer Term. To make sure that the resources are helpful and reflect the challenges of teaching religion in the classroom, we welcome any feedback, reflection or advice; you can find the project team's contact information here.