What to bring to uni?
20 Awst 2020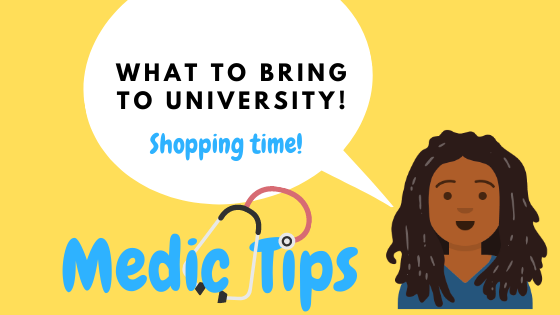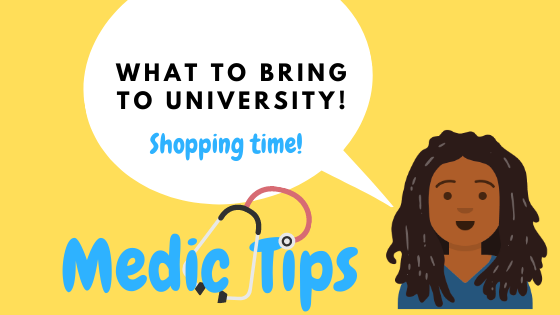 Firstly, if you're reading this after having been officially accepted into Cardiff, congratulations! What an achievement and relief to reach the end of your application journey. This blog is useful for all students as it aims to give some advice on what is useful to bring to university. There is also some extra guidance for medics which will be highlighted!
Before I begin, please note: (1) you do not have to buy everything brand new – most of this you may already have! and (2) if you do need to buy items, many of these you can buy when you arrive, so do not panic if you do not have everything! There will always be something that you've missed!
---
I remember feeling quite overwhelmed trying to get my head around putting together a list of what I would need to bring. Personally, I found it easier to think more clearly, having organised items into categories. I will begin each section with a basic list and then add a commentary! Some recommended places to buy items: IKEA (often do great uni starter kits), Wilko, B & M Bargains/ Home Bargains, Primark & supermarkets!
KITCHEN:
Essentials:
– Plates, bowls & mugs, cutlery
– Tea towels (multiple!)/ oven gloves
– Kitchen accessories: chopping board, knives, peeler, tin opener, spatula, oven trays
– Pots & pans
– Cleaning: washing up liquid, sponges,
bin bags, wipes
– Other: grater, colander, food containers, food bags, foil/ cling film
Items above are standard items – nothing medic specific unless you have some classic themed mugs to bring with you – my favourite on the left! You may find you can share many utensils so don't worry if you don't have all of these, but BEWARE you will find that things go missing! Your flatmates may "borrow" things and never seem to appear again so only bring what you need and don't spend too much money on these! I found it useful having a theme for my kitchen stuff – all my utensils and cutlery were grey – instead of the standard metal ones so was a lot more noticeable if they had gone for a walk!
Food:

Some cupboard essentials that you may find useful to bring, you may already have extra at home which can save you some money – such as seasonings, oil, tinned food, rice, pasta. The rest (such as fridge/ freezer food & fresh veg) you can buy when you get to Cardiff – if you are in Talybont accommodation, there is a Tesco extra right next to it and there is also Lidl and Aldi close by too. I would recommend buying food fairly quickly once you arrive as they go flying off the shelves when people arrive (particularly the large bags of pasta!).
BEDROOM:
Bedding:
| | | |
| --- | --- | --- |
| – Duvet + duvet covers | – Pillow + pillowcases | – Mattress protector/ topper |
The majority of accommodation have single beds; however some are 3/4 such as Taly Court/ Gate which I would recommend a double duvet. Please do invest in a mattress protector if you can – will make your bed so much more comfier + keep out the bug bites!
Accessories:

I love all things homeware and I am a great advocate for customising your room to make it your own so it is nice and cozy! I recommend bringing a desk lamp for late night studying and also because the overhead light can be very bright for when you just want to chill!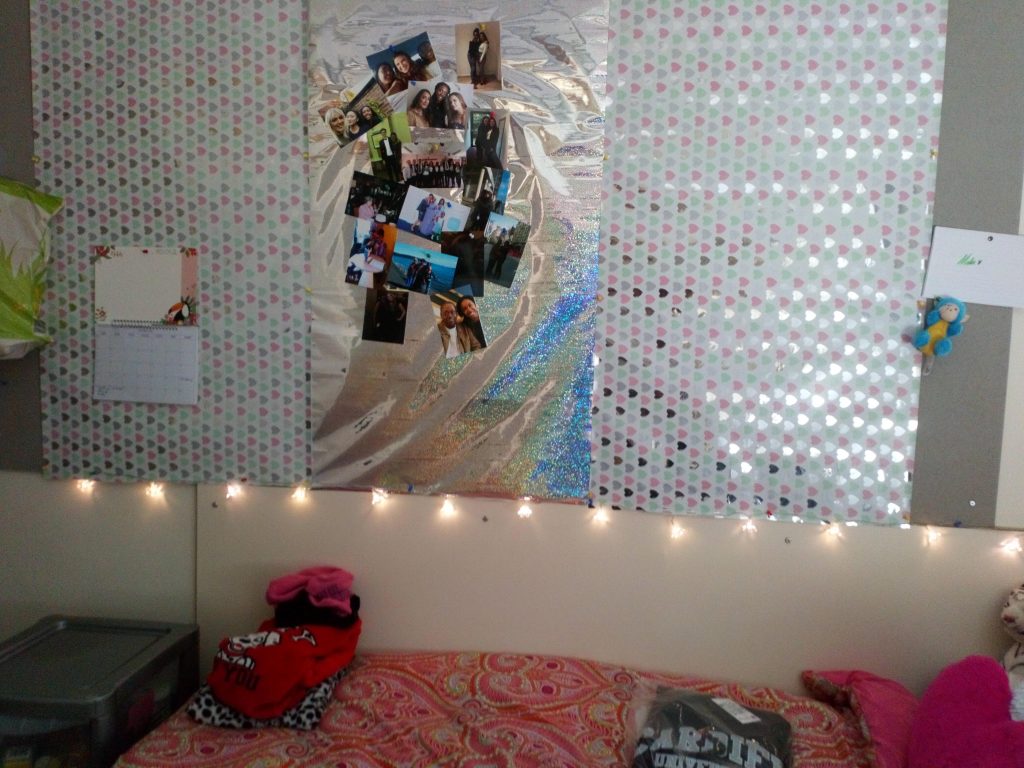 Other accessories that you can consider: fairy/ strip lights, light boxes, photos, plants, throws, cushions
You can see that I also put up wrapping paper on my noticeboard in Year 1 which immediately uplifted my room as the noticeboard can look dull! I know of friends who put up large canvas as well!
BATHROOM
| | | |
| --- | --- | --- |
| – Shower gel, shampoo/ conditioner | – Deodorant, body lotion, (make up) | – Handwash, toothbrush, toothpaste |
| – TOWELS | – TOILET ROLL, bleach, air freshener | – Other: nail clippers/ tweezers, first aid kit, painkillers, sanitary products |
Most bathrooms are ensuite, but if you find yourself in shared accommodation, don't forget flip flops or sliders! You'd be surprised the number of people who forget towels and toilet rolls, hence the need for the capitals! You may want to get a small rack/ basket to keep mini toiletries in as in wet rooms can get wet, but can usually find a place to prop items too.
Most bathrooms have their own mirrors, but I have to say I'm pretty sure mine was slightly distorted so it would do no harm to invest in your own small mirror, which is useful for make up as well! In terms of full length mirrors, they tend to be in hallways of flats, but if you prefer to have your own, you could always get a cheap over the door mirror. However, the downfall is that it might get covered by hanging items on the door so I would wait until you arrive before deciding if you'd like to invest in one.
CLOTHING/ SHOES:
Everyday:
| | | |
| --- | --- | --- |
| – Underwear/ socks/ pyjamas | – T-shirts/ tops/ jumpers/ hoodies | – Jeans/ leggings/ jogging bottoms/ trousers |
| – If sporty, gym kit & trainers | – HANGERS | – Casual shoes – pumps, boots & SLIPPERS! |
I often get asked what do people wear to lectures. Honestly, in person, most people are very casual – I often opt for hoodie and leggings, others use it as a time to experiment with their wardrobe, but it is genuinely up to you. For virtual lectures, I am sure many people will be in pyjamas, but I recommend still getting up and dressing as if you were going to one!
Occasion:

It is always nice to bring some going out clothes/ shoes for meals, drinks, society socials and eventually clubs when they open! Similarly, an outfit for a ball as well – medics tend to have a fresher's ball, Christmas ball and preclinical ball in first year (however this may be subject to change – refer to Medsoc for official confirmation of events!). Also, many societies tend to have Christmas/ end of year balls as well. Your outfit may be a suit, tux, dress, jumpsuit, playsuit or whatever else you feel comfortable in – sometimes there are themes as well!
Placement/ smart wear:

For medics, as mentioned in my previous blog on placement in 1st year, we tend to wear smart clothes such as shirts, tops which are bare below the elbow and trousers/skirts or even dresses too. You may also be required to wear scrubs, but more information about these will be given when you arrive.

For non-medics, it may be worthwhile bringing some smart clothes & shoes as well – you may need them for interview if you want to get a job, or you never know when they may come in handy!
Don't forget to bring a laundry bag/ basket (an IKEA bag can also suffice!) as well as washing powder/ fabric conditioner. I personally used 2 in 1 laundry tablets which made my life so much easier. Most accommodations have dryers but if you'd prefer not to spend the extra on this then make sure to bring a clothes house too!
OTHER:
Electronics: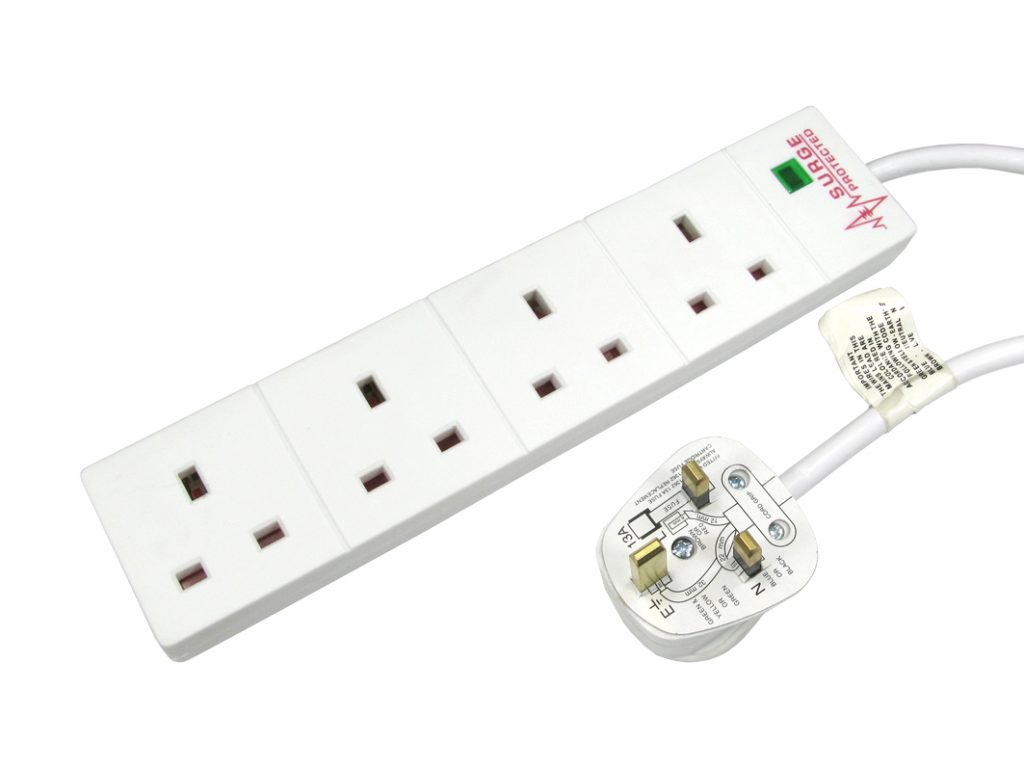 May be obvious but don't forget your phone charger & laptop! I also absolutely recommend an extension lead so plugs are closer to your bed (if fussy, a surge protected one is great)!
Some of you may be thinking of purchasing a new laptop for university and I often get asked which ones are the best to get. Firstly, if you are planning to do this, buy in the sales – there's usually some great back to school discounts to jump on the back off and who doesn't love a bargain?! Currently, I use a Chromebook which is incredibly lightweight and has an amazing battery. The downfall is that it does not have the full Microsoft office applications on it, which can get annoying (although I am a lover of Google docs). If I were to buy a new one, personally I would look at a Windows laptop such as the HP Pavilion. Many people have Macbooks as well, which are great but it is not my recommendation nor is it obligatory to spend so much money on these!
Don't forget also hairdryer/ straighteners and whilst I'm on the subject of the hair, be sure to bring any hair products that you may use such as oils/ gel and accessories such as clips, bandanas, headscarfs!
STATIONERY/ BAG:
| | | |
| --- | --- | --- |
| – Pencil case: pens/pencils | – Stapler, hole puncher, noticeboard pins | – Paper: plain/ lined, folders, wallets |
| – Revision items: highlighters, sticky notes, flashcards etc. | – Planner/ diary, calendar | – Rucksack/ bag |
In terms of stationery, to be perfectly honest, nothing hasn't changed! You may adapt your learning/ note taking style so you may not need as much paper as before if you decide to type notes, but worthwhile having folders/ wallets for handouts. I am also asked frequently whether to bring/ invest in a printer. Personally, I haven't needed to and when I have, I used the library, but I know of friends who like to print out all their notes – so again it is up to your discretion!
Other things to consider (miscellaneous):

– Storage: Underbed boxes are a great way to maximise the space in your room – I put all my shoes under my bed so could use up all the wardrobe space. I also bought a plastic drawer storage cabinet to have more space, but I do not recommend buying these until you arrive and have unpacked. Then you will have a better picture of what you need

– Command strips: these are so handy to hang things up – there are different types – decorating clips to hang fairy lights, some for hooks, which are great for backs of doors as well as some for picture frames too. They do not damage your wall like glue tack, so they are a great alternative

– Small bin: this may already be provided but I liked having a small one in my bathroom as well as my room
I hope this was insightful and thorough. I wish you all the best with getting your stuff together and packing nearer the time to moving! If you have any further questions, feel free to contact me on Unibuddy!