Top 10 Tips to Stay Productive at Home
28 Mai 2020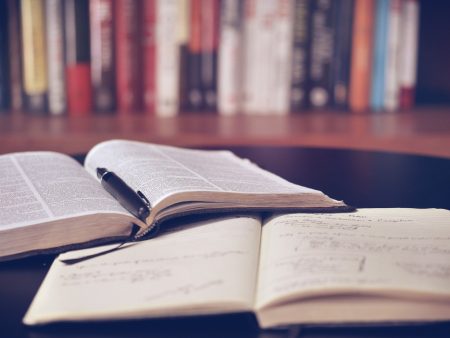 Covid-19 has turned our lives upside down, altered our way of life and created many obstacles – one of which is studying at home.
Some of you may have brothers and sisters who make it difficult to stay focused and stay on task. You may find it hard to motivate yourself as it doesn't feel like 'real work' since you're not at university. Others may find it difficult to find a balance between work and play, meaning that you either burn out or don't do enough.
While it may seem daunting or perhaps impossible, here are 10 tips to make it easier to stay productive at home during the coronavirus lockdown.
Tell your family about your workload.
While this may seem pointless, I often find that my parents don't comprehend just how much work I have which means they can't understand why I am not participating in family time – which can cause tension. It also means that if you have siblings, your parents will be much more aware of keeping them away from you while you're studying.
Find a quiet spot
Classic advice, but while it might seem obvious it can also be almost impossible. It is best to have your own study space – perhaps your room – as it means that you are less likely to be disturbed.
Write out a work plan and a deadline timetable
This always motivates me and knowing exactly how many days I have left means that I understand the urgency of the task. If I have ages then I map out exactly how many different tasks I have to do each day and tick them off. Also, let's be honest – who doesn't like drawing out plans and ticking things off – its very satisfying.
Put headphones on
If you can't find a silent spot in the house, put some headphones on and play (quiet) music. This distracts your brain from concentrating on the conversations within the house. It is scientifically proven that songs without words are best as your brain tends to focus on the lyrics. Here are some of my favourites:
If you don't like any of these then maybe try typing 'study music' into youtube or listening to white noise.
Download a focus app
Apps like Flora: Focus & Study are brilliant if you're someone who gets distracted by their phone. Flora locks your phone and plants a seed that grows into a plant/tree if you achieve the time. If you go on social media or exit the app the app then the tree dies. This specific app also has a group option so you can work with your friends and compete – it's the little things in life.
Meditate
The app Headspace has a whole section dedicated to working at home and focusing. It really is worth a listen. Often, I get so stressed about not having enough time to work that I end up doing less work than if I had just started working. Meditating and just re-centring my brain really helps me concentrate.
Have a snack and a cup of tea while you work
Whether it's a treat or just an apple, I always find that eating something nice or drinking a cup of tea while I'm reading scholarly works makes it just that much more enjoyable.
Make sure you are eating good full meals, go to bed at a reasonable time and exercise
This is a basic necessity but very important. If you're not eating enough then your brain will be starved and won't want to focus on the work at hand. It's important to get enough sleep too – it's very tempting to go to bed late and wake up late in these circumstances but this can inhibit your productivity (especially if you work best in the day). Also, it is important to exercise as this increases the dopamine levels in your brain which will not only increase your happiness but will also re-focus your attention on the work. Not only this, but being outside really helps your mental health and we could all do with some TLC in these bizarre times!
Set up a blue light as your study light
This type of light frequency has been shown to keep your brain thinking that it is daytime even if it is not. Just like your phone has a blue light, this type of lamp will mean that your brain is not getting ready to go to sleep (it's a good idea to use a natural, more yellow light up to 3 hours before you actually want to go to sleep or your sleep pattern will be inhibited).
Make sure you have breaks
This is one of the most important factors – if you don't let your brain have breaks it is likely to hit a wall and no matter how hard you try to work it just won't work. When you feel like you've reached your limit, have a break. Whether this is going downstairs to make yourself another drink, going for a run/walk or just moving rooms for a bit, your brain will thank you. Having a break also means that your brain will subconsciously continue to work through the problem or ideas you were working on, often when you come back to whatever issue you found so difficult before your break, your brain will have solved it!
Although everyone has had to adapt their lives to jump these hurdles, there are lots of things you can do to make sure you work as productively as possible. I hope these points have helped, we just have to remember – this isn't forever.