Managing Online Lectures
28 Mai 2020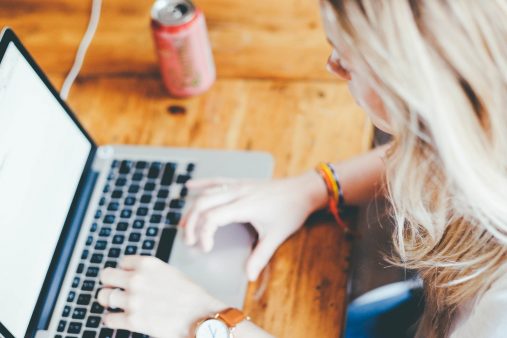 Thanks to Covid-19 and the government enforced lockdown, university systems and how lectures are delivered have been impacted in universities up and down the country. For many, this has meant online lectures, and it's likely that some lectures may still be online for the 2020/21 year starting in September. While online lectures are certainly different, they really aren't that bad – especially if you know how to make the most of them!
For Cardiff University, online learning will probably consist of a Panopto recording that will be available via Learning Central, with seminars hosted on Zoom. While this will be very different to live lectures and seminars there are positives of this arrangement.
Panopto recordings have the option to speed up or slow down the audio which means that if your lecturer speaks slowly or quickly, you can still understand what they're saying. This is really helpful as sometimes in lectures a professor speaks so quickly that you only get half the notes down which leaves gaps in your revision if you're not quick enough. With online recordings you are also able to go back over the lecture again and again if necessary, which can be the trick to understanding the material.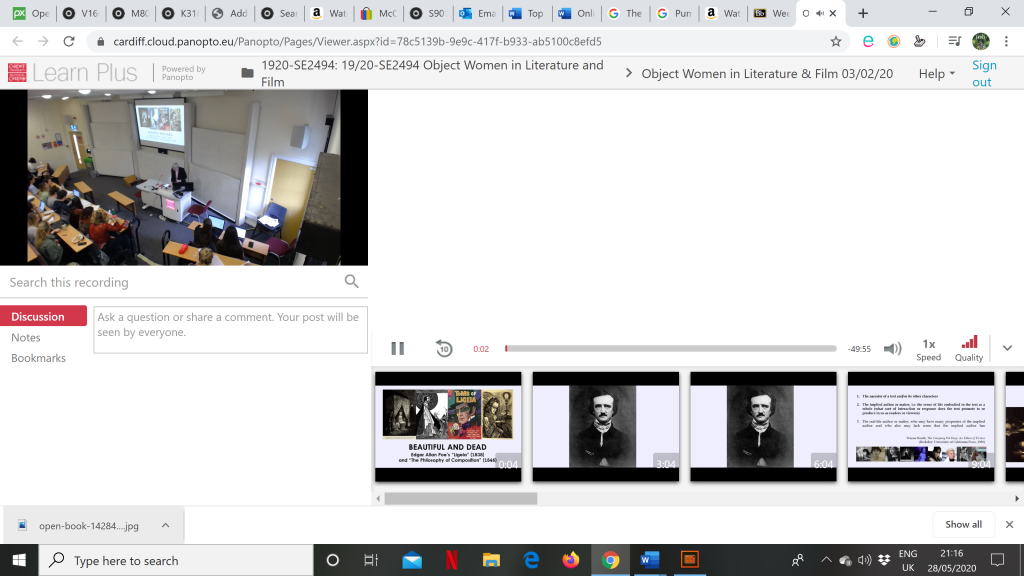 Normally lectures can last from 1-3 hours depending on your chosen course. This means that lots of students zone out and don't fully utilise all the provided material. If lectures do end up online, you can access them whenever you want, in sections or all in one go meaning that you control how you learn. If you have a short attention span, this will really work to your advantage.
Online seminars are usually done on Zoom, a platform you are probably all familiar with. The comments section of this is helpful as It means you have access to all of the notes from the seminar, leaving you with more time to record the useful things people say via audio.
Another way professor do seminars is on the Discussion Board on Learning Central. They will give you a series of things to consider depending on your course. For English Literature for example, we are given a specific point in the book and a theme to consider while reading. We then have to answer the question with our close reading skills and focus on different aspects that other classmates have not considered. These posts are kept on the module discussion board which means that when you come to write your essay you can return to them and remember what interesting things your classmates have said.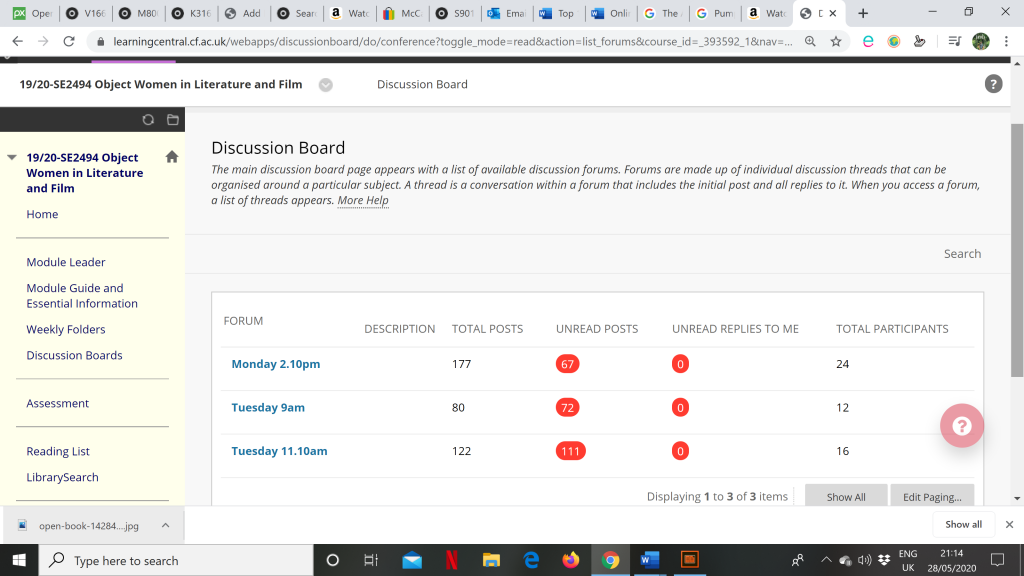 Lots of professors will supplement their online learning with one-to-one calls to make up for their 'office hour' availability at university. This is really helpful as it can be a one to one lecture if you ask the right questions. The trick is preparation, know what you want help with, and you can really make the most of this call. It also allows you to make detailed notes which can be hard when you are sat in their office with no way but your brain to remember what they said.
The trick is finding a quiet space that you won't be distracted in. Get a nice cup of tea and a snack.
Online learning is obviously not ideal, and it may not be the first term that you expected at university. It is, however, not as bad as you may believe, and you can make sure you get the most out of it. Online learning will mean that you have more control over your learning and more independence. If the thought of online learning has made you anxious, then I hope I have helped.