Innovation…
28 November 2018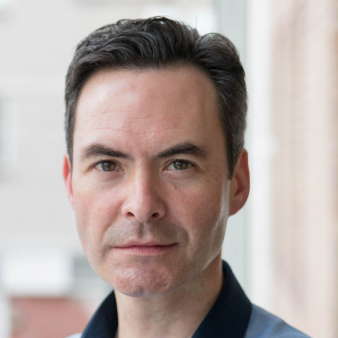 Words have histories, like places and people. Consider 'innovation'. You'll say the word has become a cliché, a cant word in the media, a piece of management speak or glib commercial saw (like 'solutions', that now-ubiquitous presence on the side of small companies' Ford Transits).
Until surprisingly recently, the word actually carried a negative tang (at least for those who defined words and therefore held power) – and more than a hint of hazard. It occurred (from the 1550s – since we're talking history) in phrases such as 'dangerous innovation', 'hurly burly innovation', 'superstitious innovation', 'a revolt of innovation'. It suggested the unorthodox, the heretical even; it was linked to plots and revolution.
In its less sinister forms, 'innovation' was mere novelty. And yet, throughout it all, the word held on to a positive semantic charge, suggesting something close to 'transfiguration' – a significant alteration beyond the normal order of things. Come the 1930s and the emergence of modern markets increasingly defined by technology, the word shifted towards the meaning it now usually holds for us, as it was used to define a new intervention in a certain market or a new invention in a particular discipline.
So how does the word signify in the phrase 'Cardiff Innovation Campus'?
I'd like to think it carries a hint of all its historical meanings – particularly, perhaps, its sense of a change that overturns an order that's past its sell-by date. For me, 'innovation' is an act of the imagination, driven in its most influential and meaningful forms by a creative social purpose. Fearing that things may not change for the better, innovation unlocks the power of interdisciplinary research and does so with a social conscience that is not pious or earnest but hungry, dynamic and restless.
The Cardiff Innovation Campus – already with us in spirit at Cardiff University – will by the end of 2020 be given physical form in a major capital project that will be owned and used by all of us, comprising the Innovation Central building and the Translational Research Facility, both together housing more than a thousand people – staff, students and external partners – in diverse but powerfully connected groups.
Breaking New Ground: Arts, Humanities and Social Sciences
In the clamour to fund large-scale capital investment, the Arts, Humanities and Social Sciences can be second-order issues for universities and funders alike. Not so at Cardiff University. We're steering a different course. In the Innovation Central building, social science researchers, students and enterprises – and colleagues from across the university seeking creative interdisciplinary connections – will find a space in which we will all be more than the sum of our parts. We have already broken ground at the Maindy Road site.
Innovation Central (IC) as a concept is itself new ground. IC will be the 'front door' to business and wider society, a route to a more collaborative research culture that promotes interaction across disciplines alongside external partners. It will be a multi-functional building combining offices, labs, workshops and exhibition facilities with flexible hot-desking and creative and social meeting spaces.
It will house SPARK – the world's first social science research park, to be formed by our world-leading social science research groupings – and the Innovation Centre, where external stakeholders who are making those interventions and inventions referred to above will become creative tenants, each bringing programmes, ideas and assets to the table, generating economic and social value.
In these two interconnected spaces, our staff and students will work with public, private and third sector partners to tackle urgent social problems, translating our world-leading research into real-world solutions, and into interventions and transfigurations in government policy. The need to embrace a creative vision is a trait we share with our key collaborators and funders. Cardiff will become a 'living laboratory' where evidence-based policy and practice innovations can be co-created, trialled and evaluated, with creativity and collaboration at the core. None of those words is used glibly. In none of them has meaning gone dead.
Developed with feedback from business, charities, governments and funders, SPARK will be home to researchers from all three of our Colleges. This is key. Innovation Central is not a closed shop, a social science silo for the chosen few. An environment for open dialogue between – and beyond – the social sciences, Innovation Central will foster, support and encourage out-of-the-ordinary creative thinking (call it innovation) and interactions among a diverse community of academics, students, business partners, policy makers and social advocates. In this sense it will complement the Medicentre, the business incubator for bio- and med-tech startups – clinical innovation – on the Heath Park campus. IC's shared spaces will encourage collaboration and exploration of new possibilities, sparked by chance encounters. Promethean stuff.
Clwstwr Creadigol/Creative Cluster
In all of this, creativity is the key. Call Innovation Central a creative cluster. Except that that particular phrase has already been taken. One of the largest creative innovation projects in Wales has recently been announced by the Arts and Humanities Research Council (AHRC), who are investing £80m in new creative research and development partnerships through its recently launched Creative Industries Clusters Programme – an enterprise that brings together the UK's creative industries and arts and humanities-led research. One of the AHRC's prestigious awards has gone to a team led by Cardiff University's own Creative Cardiff colleagues; the project is called Clwstwr Creadigol.
Working in partnership with the University of South Wales and Cardiff Metropolitan University, as well as with the Welsh Government, major Welsh broadcasters and more than 60 screen industry businesses, Clwstwr Creadigol is one of nine projects in the UK to be chosen for the five-year funding stream.
Creative Cardiff's mapping research has identified the screen industries (film, TV, radio, video games, animation and post-production) at the heart of the creative growth of the Cardiff Region. The success of the industry – despite the fact that it is clamouring to be more meaningfully interconnected – has been the catalyst for an increasingly ambitious creative ecosystem in South Wales, driven by a hunger for innovation and intervention, which is critical to the City Region's economy.
The work of Clwstwr Creadigol will build on this work to enhance the creative economy in Wales, giving this diverse and influential sector access to funds and expertise to forge closer partnerships, define practical and creative pathways to market and harness new technologies. The focus is on emancipating research and development, translating it into creative products and experiences.
Innovation, revisited
Cardiff has been turning ideas into products, services and processes for over a century. All of us do this every day in work that may not seem 'innovative', or may not seem to create 'products'. That word has a positive meaning for me (etymologically and in its original philosophical use, it actually signifies that which is naturally brought forth, that which is beyond the usual and that which is the result of collaborative multiplication (as in mathematics)). For us, innovation itself is nothing new, even though 'newness' is literally at the heart of that word. In future, though, we will do it better, bridging disciplines in spaces that unlock our capacity to think laterally and unconventionally, so that our innovation becomes transfiguration, hurly burly – and yes, not a little dangerous to a conservative status quo.
Professor Damian Walford Davies
Pro Vice-Chancellor, Arts Humanities and Social Sciences