Winter Sun
28 January 2020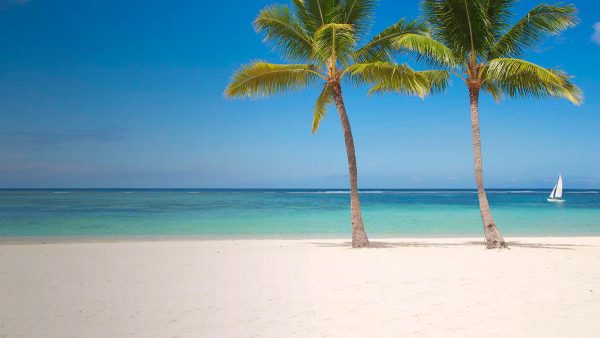 @cardiffunitravel
Phoebe Grinter
Ah, winter. Cold, rainy, endless winter. Months of freezing temperatures, damp days and frozen extremities have pushed me to my very limit. But as January finally comes to an end, I decided to spend a cold and rainy day fantasising about jumping on a plane and heading somewhere warm to help shed those winter blues and get a much needed dose of vitamin D.
I dream of warm days and balmy evenings, switching beanies for bikinis and spamming my Insta with photos of me living me best life. But as I need to remember that I am actually working towards a degree and do need to go to university every now and then, I need stay fairly local to the UK and make sure I am chasing the sun within my budget. After some extensive research, here are my top 5 holiday destinations for a budget friendly dose of winter sun.
Lanzarote
A winter sun staple in the year-round holiday stakes, Lanzarote's winter temperatures can reach 24°C. Teeming with natural wonders and blissful beaches, Lanzarote is the perfect destination to help you shake those winter blues. Nature lovers are catered for with the best weather conditions for exploring outdoors, while beach bums are spoilt for choice with around 100 different shores to explore.
And between January and March the iconic Carnival dominates the Canary Island's calendar. Lanzarote's streets burst with colourful parades, costumes and plenty of entertainment. When visiting the carnivals be sure to stick with your mates, keep an eye on your drinks and make sure everyone has a good time and gets home safe.
Tenerife
Another Canary Islands classic, the subtropical island of Tenerife has no shortage of winter sunshine. With breathtaking beaches and bays, there's plenty of playas to match your mood. And with temperatures of 21°C and counting, this year-round suntrap is a winter warmer that's hard to beat.
Natural wonders are something of a speciality for Tenerife and the island's biggest draw is the tourist treasure Mount Teide. If you want to see all of Tenerife there's no better place to do it than the top of this 3,718m volcano. If you are planning on scaling the mountain be sure you are dressed sensibly and have valid travel insurance in case you are busy admiring the views and take a stumble. Mount Teide is not just the Canary Islands' tallest mountain but Spain's too, so be sure to bring your camera to catch this spectacular scenery.
Egypt
For those seeking a relaxing beach holiday or an active adventure getaway, Egypt has got it all. If you fancy enjoying some winter sun in Egypt, be sure to check the advice from the Foreign Office regarding the safety of your trip, as certain large cities, like the beautiful Cairo, suffer with continuing political unrest. While the advice may be to avoid some larger cities, the Red Sea coastal resorts remain open for business all year round, with temperatures in winter months remaining in the mid to high twenties. If you are looking for guaranteed sun and crystal-clear waters at a reasonable price, consider Egypt for your winter sun destination.
Gran Canaria
If it's a few days in of sun, sea and cocktails that you're after this winter, with more than 15 beautiful coastal locations located around the island, Gran Canaria is the place to go. Found just off the western coast of mainland Spain, Gran Canaria is warm all year round, making it a safe bet if you're looking for a break from the grey UK. With an annual average temperature of between 18°C and 25°C throughout the year, you'll be equally as happy jetting off in January as you would be in June.
Morocco
Morocco has become a very popular destination for British tourists thanks to its exotic reputation, its deserts and mountains, its beautiful coastline and its unique cities. Located in North Africa and having both an Atlantic and a Mediterranean coast, it is the perfect destination for those seeking a seaside holiday.
Low cost airlines fly to Morocco from several UK airports making the flights more easily accessible. Budget-friendly Moroccan holidays can be enjoyed at any time of year as the very hot summers are followed by mild winters, making it the perfect spot for a bit of winter vitamin D.
To prepare for your adventure abroad, check out Travel Aware:
Website: https://travelaware.campaign.gov.uk
Instagram: @travelaware
Facebook: @fcotravel
Twitter: @FCOtravel
What are you looking for?
We're looking for enthusiastic students who are currently abroad, or are soon going abroad, to share their experiences and write for our pages!
If you're interested, get in touch by emailing us at go@cardiff.ac.uk