Hotel vs. Hostel vs. Airbnb
9 February 2020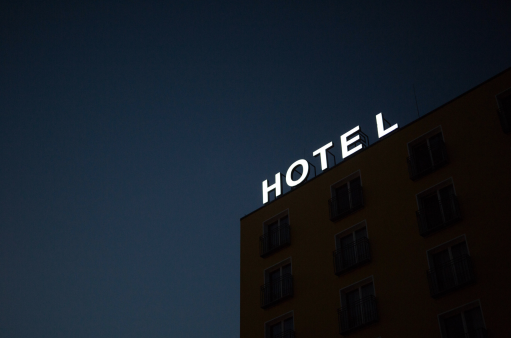 @cardiffunitravel
Phoebe Grinter
When going on holiday there are many things to consider. Hot or cold country? Relaxing or adventurous? Factor 20 or factor 50? But arguably one of the more important choices is where you'll stay. Hotel, hostel or Airbnb? Each type of accommodation has its own unique perks depending on your personal preferences.
Hotels are a good choice if your budget allows. For ultimate relaxation and comfort, a hotel is the best type of accommodation for a relaxing experience, being catered to by staff and truly having some time off.
Hostels are wise if your purse strings are a bit tighter or if you're keen to meet other travellers, with most hostels having a shared kitchen and common room where you can meet people from all over the world.
Airbnbs are a sensible go-between if you want to save money but still want a private place to stay. Airbnbs often offer a whole house or apartment, meaning you have your own kitchen facilities and a lounge. Airbnbs are a popular choice if you want to fully experience the place you're visiting the same way a local does.
During my year abroad I was lucky enough to travel around a lot of Europe, staying in these three different types of accommodation. As a student on a budget, I weighed up the pros and cons of each type of accommodation, along with what I wanted out of the holiday. There are a few things to consider when choosing the perfect accommodation for your trip:
Price
Hotels used to be the most expensive option, but the lines aren't so clear anymore. With the rise of budget hotels and the availability of some amazing Airbnb rentals, the range is pretty wide. The prices and availability also depend heavily on your location. Some more remote areas have few hotels but a lot of hostels and Airbnbs where going further out of the city will offer you cheaper accommodation.
If you are travelling on a budget, a hostel or an Airbnb are most likely going to be the cheaper options. If you're travelling solo, a bed in a hostel dorm will not put you too much out of pocket, and most hostels now come with a lot of self-sustaining amenities free for their guests like a kitchen, laundry facilities, and lockers. And if you're in a group, the cost of an Airbnb split between you all will not break the bank.
All that being said, seasonality will impact the costs, with a room in July costing double the price of the same room in January.
Privacy
If privacy is important, hostels are not the accommodation for you. Although you can get hostels with private rooms, or if there are enough of you, you can fill a whole dorm room, most hostels also have thin walls to keep costs low, so you'll probably be listening in on conversations in the next room no matter how private your room is. Private en-suites are also extremely rare in hostels. So if you choose a hostel, keep in mind that you'll be sharing pretty much everything.
You have more choice and control over your privacy when booking an Airbnb since you can choose to book either an entire place or a private room. Sometimes, you'll have to live with the owner of the place, but that can also be a plus if you need to ask for information about your destination. However, private rooms and entire apartments obviously cost more than a shared room, but if you're going in a group you can split the costs.
Booking a hotel room will be the best option privacy-wise. You even get given a 'do not disturb' sign so no one is actually allowed to bother you! It is easier to protect your personal space and belongings in a hotel room, and it is more private so you can enjoy your time alone or with your travel buddy.
People
If you are the type that enjoys meeting people and making new friends, then opting for a hostel is your best option. At the hostel, you will get to meet like-minded people from all over the world in shared dorms, common rooms and kitchens.
Airbnb is a popular choice for people who want to interact with the locals and learn more about the culture and tradition of the country they are visiting.
However, if you prefer a more organised structure where you can relax and rely on others to cater to your needs, staying in a hotel is your best bet. Hotels have professional customer service staff that handle your needs so you can have a more relaxed break.
To get the most bed for your buck, look out for last-minute deals. Also be aware that some Airbnbs charge per guest whereas others charge a fixed rate for the whole house/apartment/room. There also might be a cleaning fee that might not be obvious at first glance. Some hostels also have extra fees, such as extra charges for towels or to rent a locker with a lock. And with hotels there will often be a city tax added onto your bill.
To prepare for your adventure abroad, check out Travel Aware:
Website: https://travelaware.campaign.gov.uk
Instagram: @travelaware
Facebook: @fcotravel
Twitter: @FCOtravel
What are you looking for?
We're looking for enthusiastic students who are currently abroad, or are soon going abroad, to share their experiences and write for our pages!
If you're interested, get in touch by emailing us at go@cardiff.ac.uk