What it's like interning in Colombia
8 May 2019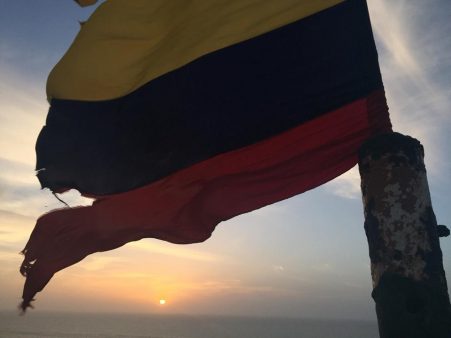 We spoke to George Leonard, a Cardiff Alumni about his experience working as an Intern in Colombia. George, from London, studied Spanish and Italian at Cardiff University. Following a year studying abroad, he spent the summer taking part in an internship with InternColombia where he taught English at an NGO in Bogotá – La Fundación CRAN who work to protect the rights and welfare of children whilst allowing them to grow up in a family and community that cares for them.
What made you choose Colombia?
During my year abroad in both Spain and Italy, I met many people that had a huge influence on my experience and understanding of the Hispanic world. Despite having spent a lot of time in Spain I realised that there was still so much I hadn't seen or experienced. At this point in time the Acuerdo de Paz (Peace Treaty) was a huge theme in world news and so I became intrigued by it, eventually going on to write an academic piece. The time I spent researching and learning about the country gave me more and more desire to go and see it for myself.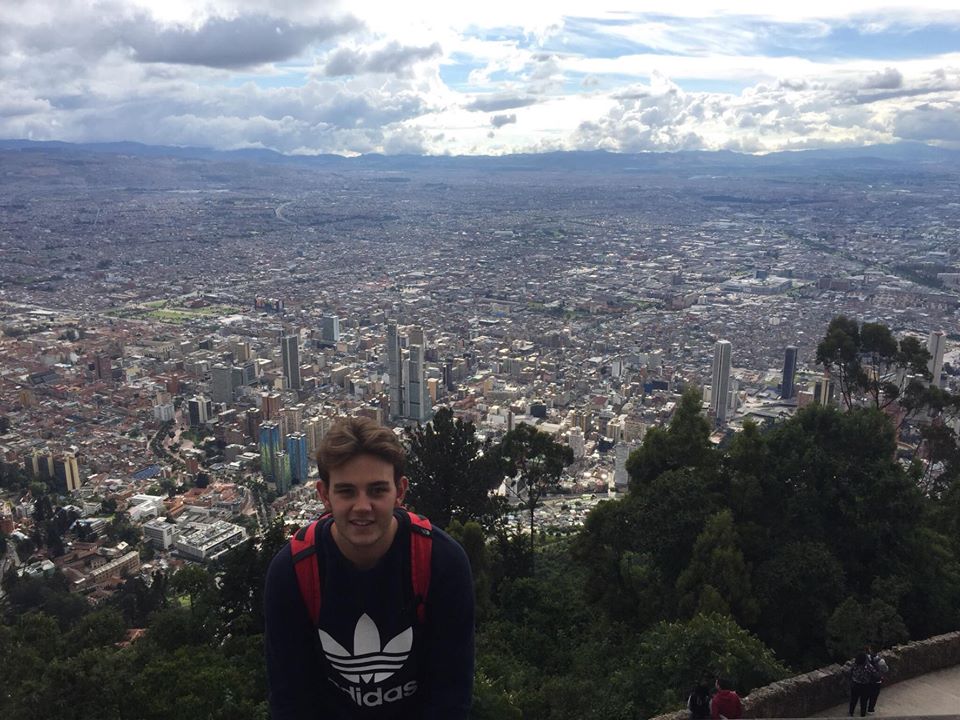 Colombia is often portrayed negatively in the media, in films and television with heavy relation to drugs, Pablo Escobar, crime and corruption. Did this ever influence your view when going to Colombia?
Colombia has a history like any other country and to some extent it did influence my decision. It has long had a stigma attached to it with regards to Narco-culture but if you ever meet a Colombian you will soon realise that this is a reputation the country is doing its upmost to shake. The country is in a period of recovery and is currently thriving in its newfound peace. TV programmes such as Narcos should be taken with a pinch of salt considering they are produced with entertainment at the forefront. I would much sooner recommend Simon Reeves' documentary if you want to gain a broader perspective of Colombia's history and its state today.
How different is the reality in Colombia today, especially with regards to Medellín?
Entirely so. I found all the people I met out there hospitable, warm, friendly and inquisitive. As a result of the negative reputation Colombia has, you will find that locals will work hard to demonstrate the best parts of their culture whether it be food, music, dancing or loads of aguardiente (an aniseed based spirit). I was often taken under the proverbial wing and treated not as a foreigner but a guest. I didn't get the opportunity to visit Medellin personally, but I know that it was nominated as the 'Emerging Culture City of the Year' at the Leading Culture Destinations awards, which certainly bodes well.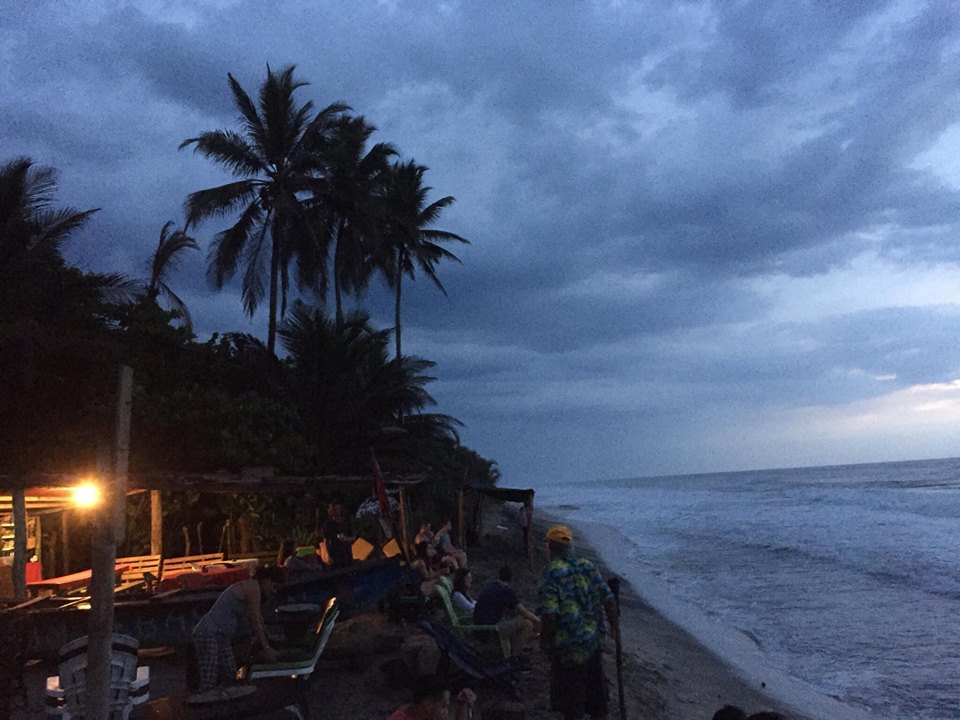 Did you feel safe when in Colombia?
For the most part yes. Colombia is like any other country where as long as you make good decisions and keep yourself safe, you won't run into any problems. What I mean by that is if you walk down a dark backstreet in the dead of night, iPhone in hand; don't be surprised if it gets taken off you!
What are the cultural differences you found between Colombia and the UK? Any culture shock?
I would say the main difference was the diet. Colombians normally eat a larger breakfast and a large lunch with a very light dinner in the evening. The food and produce is entirely different with rice, meat and arepas (a maize pancake) being staple to most meals. There was also lots of produce that I had never tried before that I came to love, especially fruit and veg. Highlights include plantain which is incredibly versatile; maracuya which is like a very sweet passion fruit, particularly tasty when blended into a fruit juice; mini mangos with soft skin that can be picked from trees and eaten whole like apples; tamales which are like an assortment of ingredients steamed in a banana leaf and finally the most incredible coffee, normally drunk black which is known as tinto.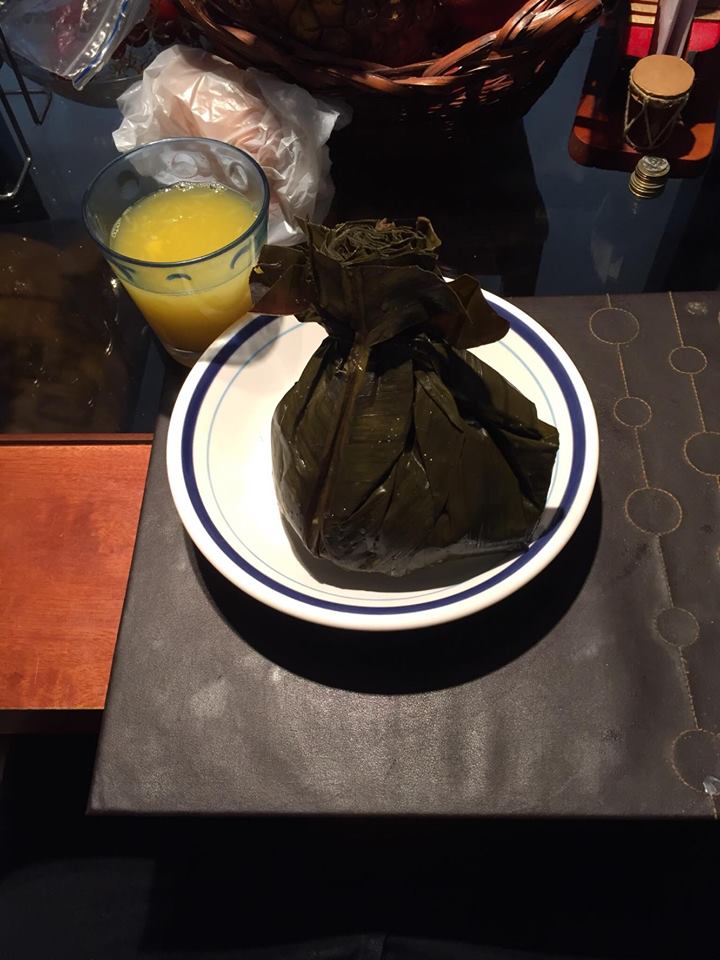 What are your top three memories from the experience?
Good question. These are in no particular order but I would say one would be crossing a desert in the most northerly part of the South American continent to spend a night in a hammock beside the beach. The place we stayed was a tiny town that only received 4 hours of electricity a day meaning there was next to no pollution be it litter on the seashore, light pollution in the sky or noise pollution in the air. Second would be when we went to the Bogotá derby – Independiente Santa Fe vs Millionarios. They're the two local teams and it's normally a huge grudge match. Being a massive football fan, I loved being in the stadium with the place absolutely rocking; the only time we sat down was at half time. I was supporting Santa Fe and they ended up winning the match, which made it all the more sweet. The final one isn't a specific moment as such but instead the memory of teaching the kids English. When I first arrived I was a bit shocked at how little education they had and some of the circumstances that they had been brought up in. I thought it an impossible task to teach them but despite my initial reservations, the kids came on in leaps and bounds eventually speaking English unprompted. The experience was the most rewarding of my life and I developed a genuine care and concern for their welfare and for the work that La Fundación CRAN does.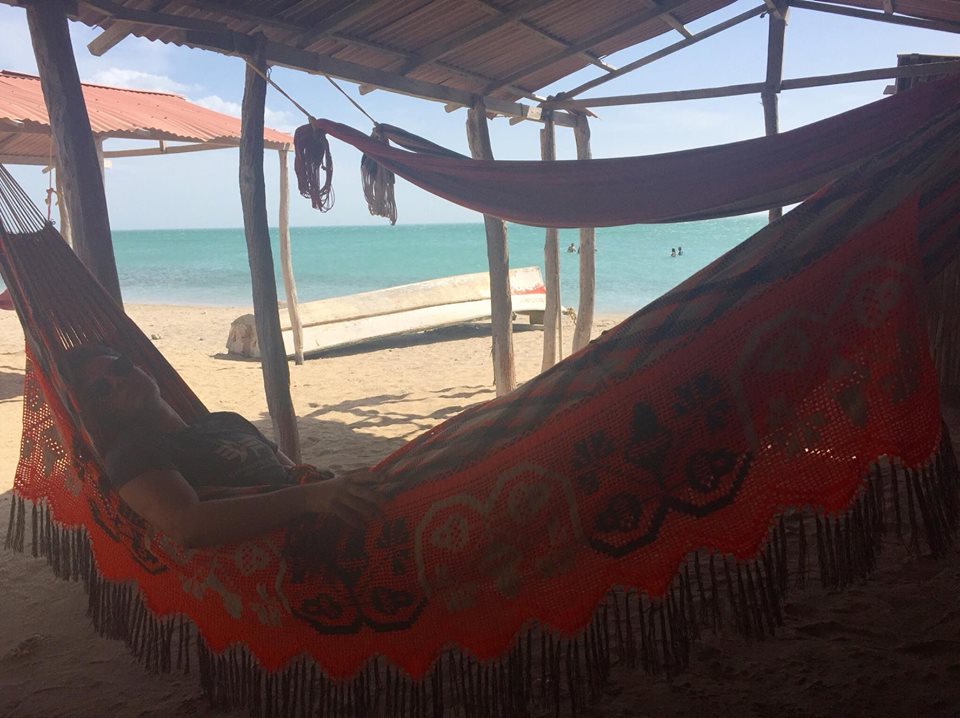 What advice would you give to students thinking of doing an internship abroad/ in Colombia?
Sounds like obvious advice but I would say just do it. The difference between interning and visiting is that as an intern, you truly immerse yourself in Colombian culture, which for me was the real USP. Colombia is vibrant, colourful, welcoming and cheerful, all qualities that any foreign intern would want in their host country.
For travel advice, information and tips to Colombia, simply head over to The Foreign and Commonwealth Office's website and their Travel Aware page to help you plan your trip and stay travel aware! Follow the FCO on Twitter @FCOtravel, watch their videos on YouTube and add them on Facebook @fcotravel to get instant access to all of the latest travel updates.
For more information about Intern Colombia, please click here or to read more about the work of La Fundación CRAN, click here.
What are you looking for?
We're looking for enthusiastic students who are currently abroad, or are soon going abroad, to share their experiences and write for our pages!
If you're interested, get in touch by emailing us at go@cardiff.ac.uk