Te quiero Granada
8 October 2019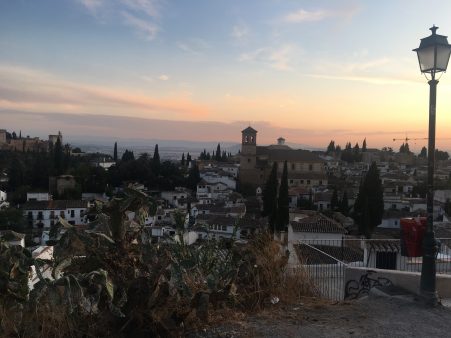 While Cardiff and Live Lounge will always have my heart, I am very quickly falling in love with Granada. From impromptu live music and flamenco dancing on the street, to beautiful viewpoints and short trips to both the mountains and the beach there is no way I will ever be bored of living here. Here are some of the reasons why:
The Alhambra

Here is a little bit of history for you… Granada is the home to the Alhambra, an amazing palace and fortress which was initially built in 889 AD and over the years, it has been developed into the incredible complex that can be seen today. While it was first built on the remains of Roman fortifications, it was rebuilt in the mid-13th century by the Nasrid emir Mohammed ben Al-Ahmar, therefore it now displays some of the most incredible Islamic architecture in the world. Whether you are looking at this place from inside the walls or outside, it is impossible to not fall a little bit in love.
The Albaicín

The Albaicín sits adjacent to the centre of town and is a labyrinth of beautiful, narrow streets full of quaint bars and shops selling traditional Arabic trinkets. You can spend hours wandering around this area looking at the incredible views, flamenco performances and music that can be found on every street. There is no way you could ever be bored!
Sacromonte

Sacromonte can be found at the top of the Albaicín and is the area in Granada where you can find caves inhabited by the local people. While they are privately owned, sometimes you can find ones that offer tours for just a euro, which I strongly recommend doing.

Tapas

While I have a very long history of not being able to budget very well, even I have been able to live cheaply whilst living in Granada. One major contributor to this is the free tapas. It took me by surprise when I bought a drink in the first bar I went to in Granada and got given a free chicken burger, and then a tortilla with my next drink. Little did I know that in Granada it is traditional to receive free tapas with every drink you buy! And with most drinks costing around 2 euros, I rarely have to pay for dinner!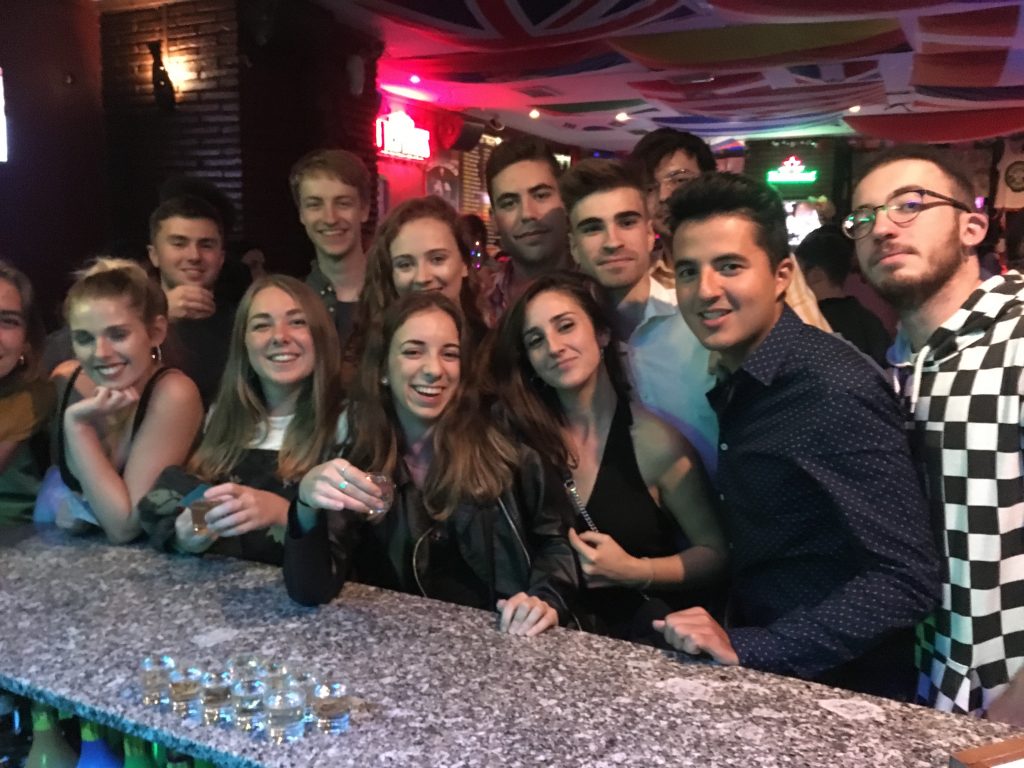 Nightlife

Something I learnt quickly is that whatever the day, the Spanish never say no to a fiesta and there is definitely no shortage of places to go. Pedro Antonio de Alarcon is full of bars and clubs and hundreds of students. Here you can find reggaetón, people from all over the world and 50 cent shots every day of the week, so what is not to love!?
Location

While Granada is full of amazing things, it is also surrounded by many other exciting places. For example, in 40 minutes you can be out of the city and in the mountains. Now a tiny bit of geography… Sierra Nevada is a mountain range which has the highest point of Spain and the third highest in Europe, therefore if you are into skiing or trekking this is the place to go. However, if you prefer taking siestas on the beach, there are also many beautiful places to go such as Almuñécar, Salobreña and Marbella.
Therefore it is fair to say that te quiero Granada <3
What are you looking for?
We're looking for enthusiastic students who are currently abroad, or are soon going abroad, to share their experiences and write for our pages!
If you're interested, get in touch by emailing us at go@cardiff.ac.uk