Spain's fight against climate change
11 October 2019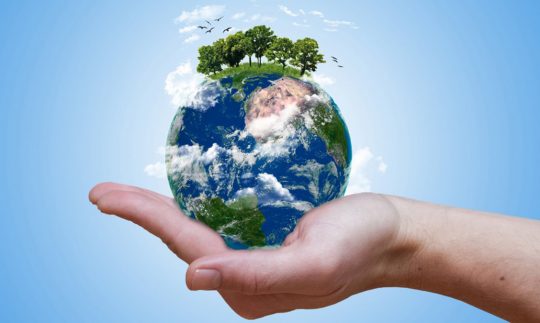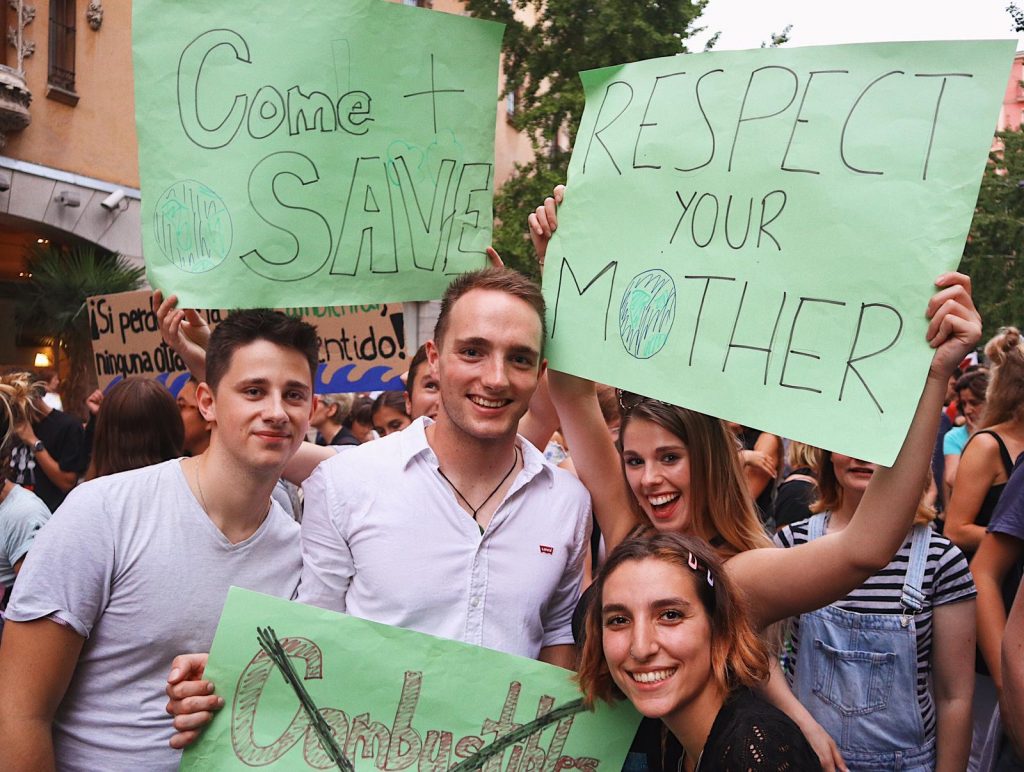 During my short time here I have been really amazed by Spain's fight against climate change. I was able to be part of the worldwide global strike which saw almost 50 Spanish cities participate in environmental protests and marches in order to raise awareness of the environmental crisis. In Granada the streets were full of banners and chants pleading for action. It was the first protest I had ever been to and I found it so encouraging that so many people are driven to make change happen. There was a complete mix of ages, groups and nationalities who all banded together for their shared goal. My personal favourite protester was a boy who was around 7 who brought a microphone and speaker and didn't stop chanting the entire march, which lasted around 3 hours. Along with the march, hundreds of students took part in the Spanish students' classroom strike throughout the week. After the protest I was so motivated to see how else Spain was trying to fight climate change that I spent the whole of the next day researching. Here are some things that I found:
I found out that big companies in Spain have begun to try and use their power and influence to pressure the Spanish government to take action. Around 30 companies have rallied together to sign a declaration which urges the Spanish government to approve on a law that deals with climate change and the transition to green energy. The declaration was created by the Spanish Group for Green Growth and was signed by big companies such as Telefonica, BBVA and Bankia. The declaration demands a price to be set on carbon emissions and for companies to pay more for emitting fossil fuels.
The most amazing article I read was about a small island in the Canary Islands called El Hierro, which aims to generate clean energy all year round. To do this they have created the hydro-wind power plant of Gorona del Viento, which consists of five wind turbines, two water deposits, four hydraulic turbines and one pumping station. The island created this with help of its geographical elements. They emptied a volcano crater to create a water deposit and used the extremely strong and ever constant wind that can be found on the hills of Valverde to set up wind generators. While an aim of creating 100% clean energy seems optimistic, this tiny island has already met power demands just with renewable energy for 18 consecutive days and in 2017, 47% of the electricity used on the island was renewable. This led to the island using 6,070 tonnes less diesel in 2017 and since 2015 it has reduced greenhouse gas emissions by 40,000. Therefore, this Spanish island, while being small, is leading the way in clean energy and hopefully will promote the use of renewable energy sources.
Wind power has been very prominent in Spain for a while now and if you have ever taken a road trip in Spain, I am sure you would have seen hundreds of wind turbines along the way. In 2015, Spain became the 5th largest producer of wind power in the world. For example, The Perdón Hills, which can be found to the north of Pamplona is the home of 40 windmills that cover 80% of the area's energy demand.
Granada has also been involved in innovating research in the fight against climate change. Researchers from Granada University have carried out experiments on pine trees in various areas of the province using the technique of 'tree thinning'. Through their investigation they have confirmed that reducing the number of trees in an area allows the pine trees to adapt and grow quicker and stronger. They concluded that the areas with less pine trees were less vulnerable to drought, and had a much greater resilience to change, which is essential in a rapidly changing environment.
Also, in 2017 Granada introduced the Metro to the city, with the aim to cut down emissions through the use of public transport over cars.
Finally, The Spanish Climate Change and Clean Energy Strategy has stated objectives which they aim to achieve in order to contribute to the sustainable development of our planet. Here are some of their objectives:

To have the electricity from renewable sources reach 37% by 2020
To have 0% of biofuels in the transport sector by 2020
To raise awareness about climate change and clean energy
To promote innovation and research in the fight against climate change
Therefore, while there is a very long way to go in the fight for climate change, Spain has shown the difference we can make, and hopefully encourages more and more people to join the fight.
What are you looking for?
We're looking for enthusiastic students who are currently abroad, or are soon going abroad, to share their experiences and write for our pages!
If you're interested, get in touch by emailing us at go@cardiff.ac.uk