Summer in Seoul
24 September 2019
안녕하세요 (an-nyeong-ha-sae-yo!) My name is Laura, I am a 3rd year Neuroscience student and this summer I attended Seoul National University International Summer Programme. Seoul is a vivacious city and the young person's paradise, with a hundred and one things to see and discover and I will do my best to condense it into a small piece of writing…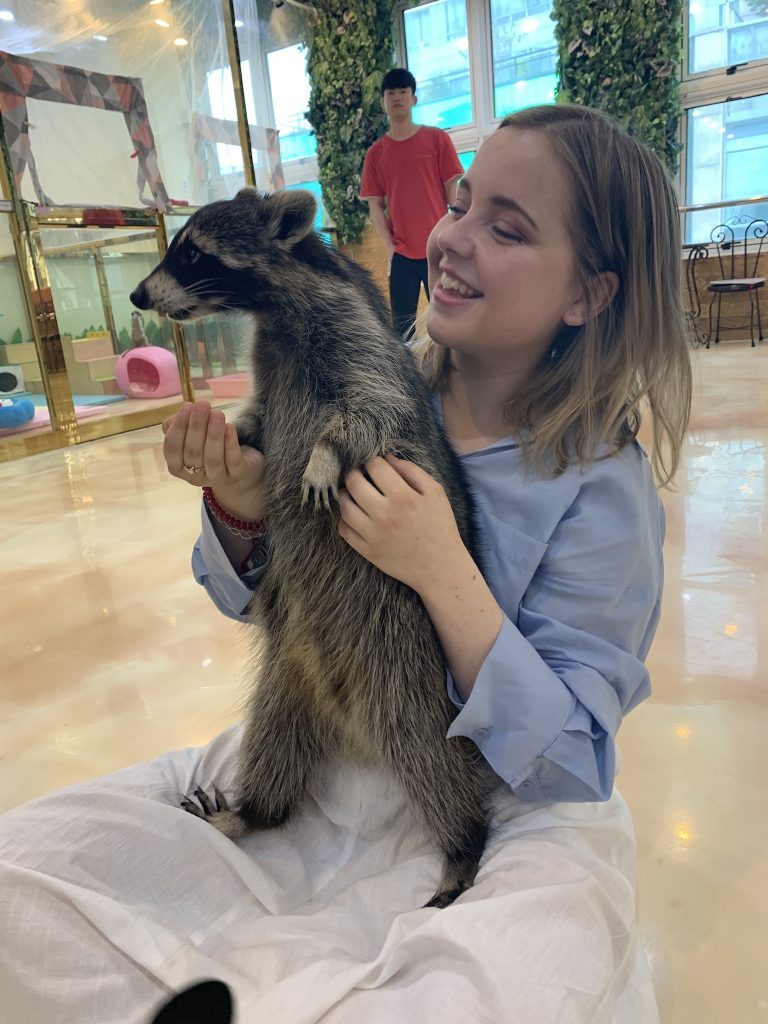 I arrived on a characteristically sunny day, still in the tracksuit bottoms I had been wearing the entire 11 hour flight from Heathrow and although I was ill-dressed and had bags to carry I relished the sun beating down on my face as my first welcome. I made my way across the city to Seoul National University, the most prestigious college in the whole of Korea, nestled in the foliage of Gwanak Mountain. The campus itself was like a national park, making for a perpetually scenic walk to class each day. I met my roommate, Anna, who became my personal tour guide, taking me to places both on and off the beaten track and helping me fall in love with Seoul the same way she did. She herself is a Korean-born adoptee from America who, despite having visited Seoul many times before, shared my enthusiasm in learningKorean and absorbing the culture. Her fluency as a result of her self-taught language skills inspired me that I too, could learn an entirely new language from scratch.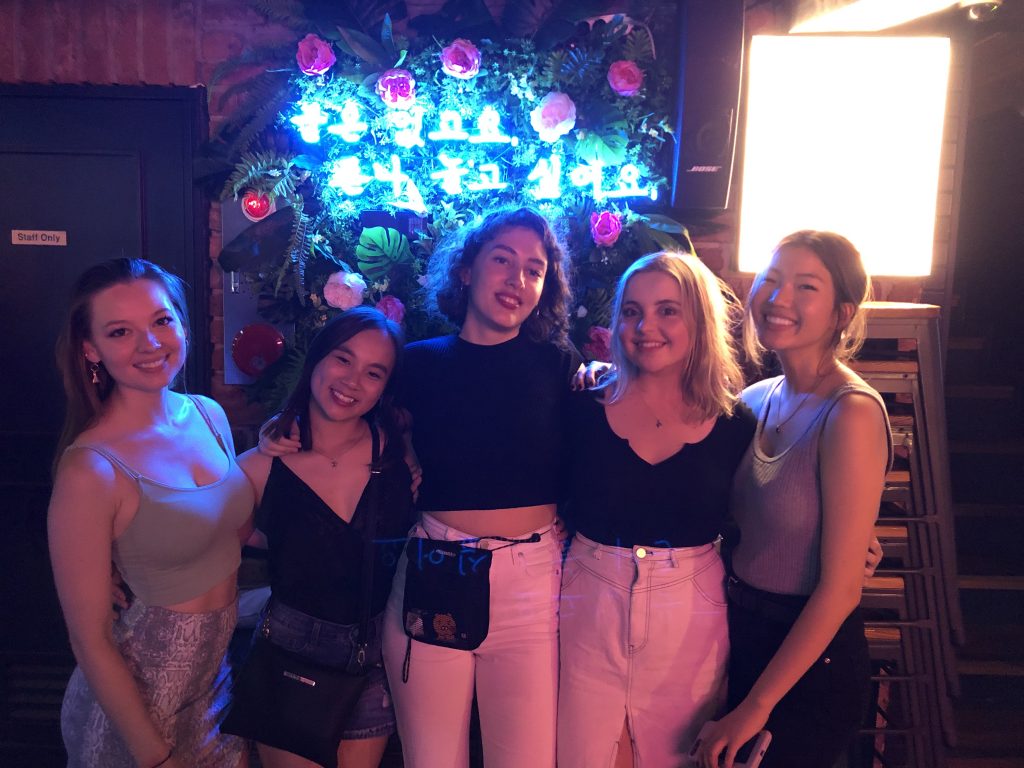 My Korean skills, or lack thereof, in the early days of my trip did not hinder my exploration of Seoul and enjoying the many things the incredible city has to offer. The public transport system was easy to navigate, with English announcements on board both subways and buses. Furthermore, what's humbling is how many of the Seoul residents that can speak English themselves and are happy to help out. It was all possible from the start: treating myself to skincare hauls and street food in Myeongdong; listening to street performers in Hongdae or even performing with friends in noraebang (karaoke rooms); eating chi-maek (chicken and beer) by the Han River or dancing till the early hours in the illustrious clubs of Gangnam. Of course, a bustling capital city, regardless of where it is in the world, can be somewhat alien to a girl raised in the Somerset countryside. However, Seoul is a unique city of contrast; the ancient palaces stand against a backdrop of skyscrapers like avisual combination of old and new. Similarly, you can find quiet places to wander in a boisterous place like this. Seoul Forest is a huge stretch of land just by the river and there I was greeted with gorgeous scenery and the sounds of birds and cicadas. Before class one day I spent a quiet morning at the Museum of Korea, learning of the nation's history and viewing artwork from all over Asia. What I found really interesting was the exhibit on calligraphy and seeing how the Korean written language has changed over time. Almost too easily, my friend Cassie and I were able to ride the subway out of Seoul for a mini adventure in Yangpyeong (for less than £5!). Here there are no skyscrapers but rolling hills and covered markets selling fruit, vegetables and spices. We rented bikes and cycled out to Semiwon Garden, an outdoor museum of pink and white lotus flowers in bloom. It was a refreshing change from the exciting city life that I was equally as fond of and proof that there really is something for everyone here.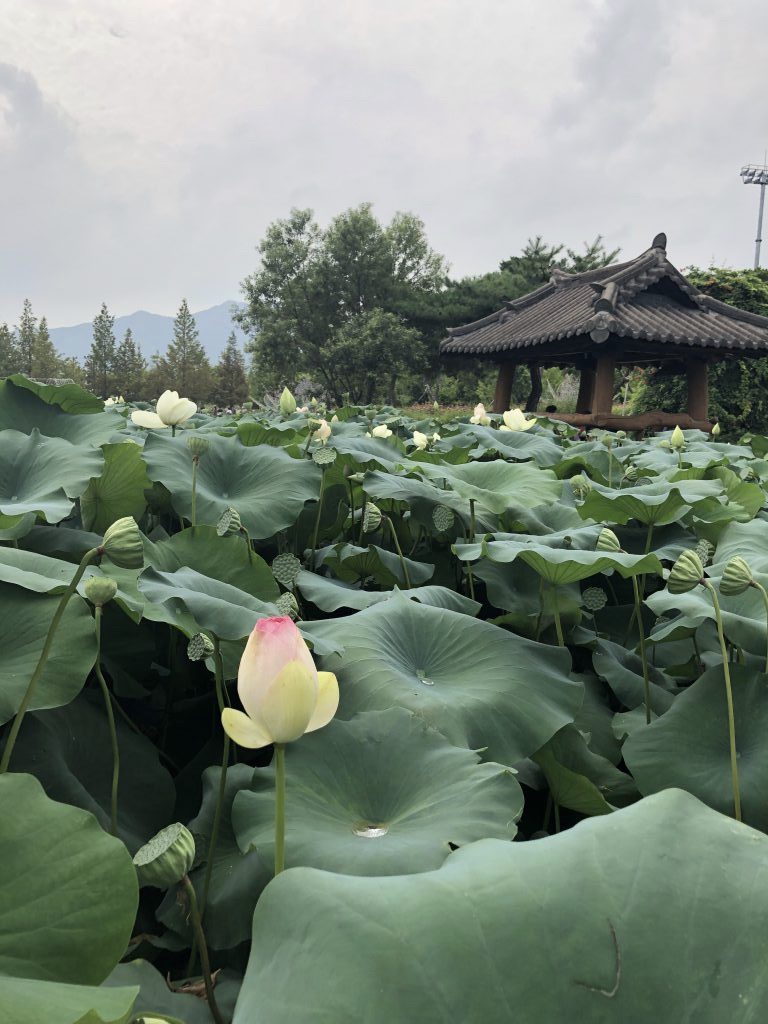 I implore any and every student at Cardiff to take advantage of the Global Opportunities scheme. My visit to Seoul was, for lack of a less clichéd term, a dream come true. I was able to travel to a new continent with the knowledge that I was still supported by the GO team back home if I needed any help. I was able to throw myself in the deep end of a different culture, learn a new language and make friends from all over the world. These were all things that I was hoping to get out of my trip, however, what I didn't account for was the confidence I would gain. The rewarding experience of independent travel and speaking a new language successfully gave me confidence in my abilities and an excitement for my future. Should you choose to venture abroad, wherever you decide to go, I hope you have the same incredible experience that I had.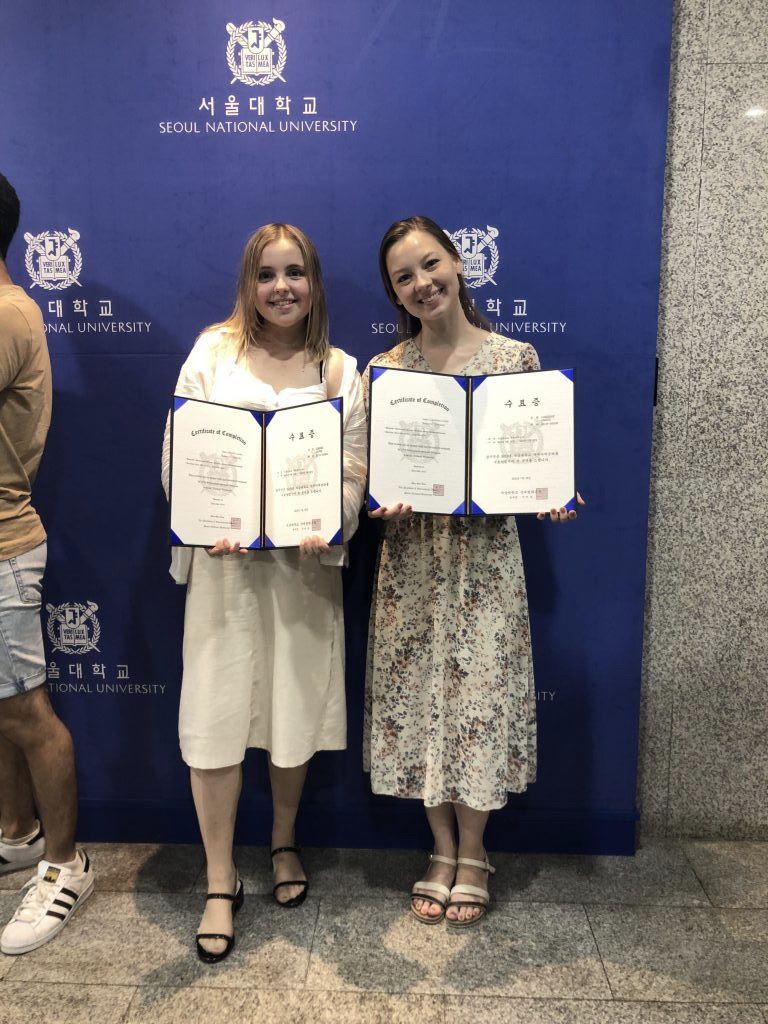 P.S. Huge thanks to everyone at the GO team for all the help you've given me, from helping me choose my placement right through to when I arrived back on British soil!
What are you looking for?
We're looking for enthusiastic students who are currently abroad, or are soon going abroad, to share their experiences and write for our pages!
If you're interested, get in touch by emailing us at go@cardiff.ac.uk