Nisha Bhanu
14 December 2020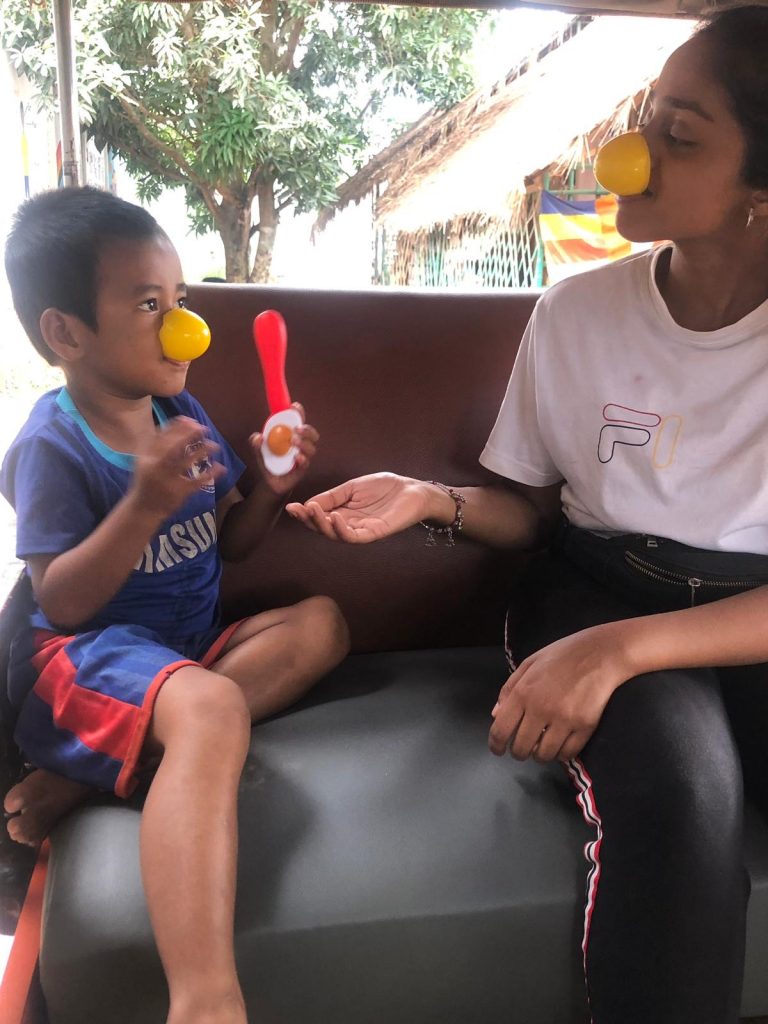 School of Dentistry
International Summer Volunteering Placement
Where did you go?
I volunteered in Cambodia with the SAFE foundation.
What motivated you to take up a Global Opportunity?
I love travelling and this was a great opportunity to explore another part of the world! I had some experience teaching before this and I thought this would be a great way to build on these skills and become more confident working with children. It was quite a relaxed year for me at university, so I was ready for a new and exciting challenge!
What were your top 3 highlights from your time abroad?
The great energy of all the kids! They brightened up every early morning.
Tasting authentic Cambodian food for the first time.
Meeting the other amazing volunteers – you end up getting so close after spending a month together!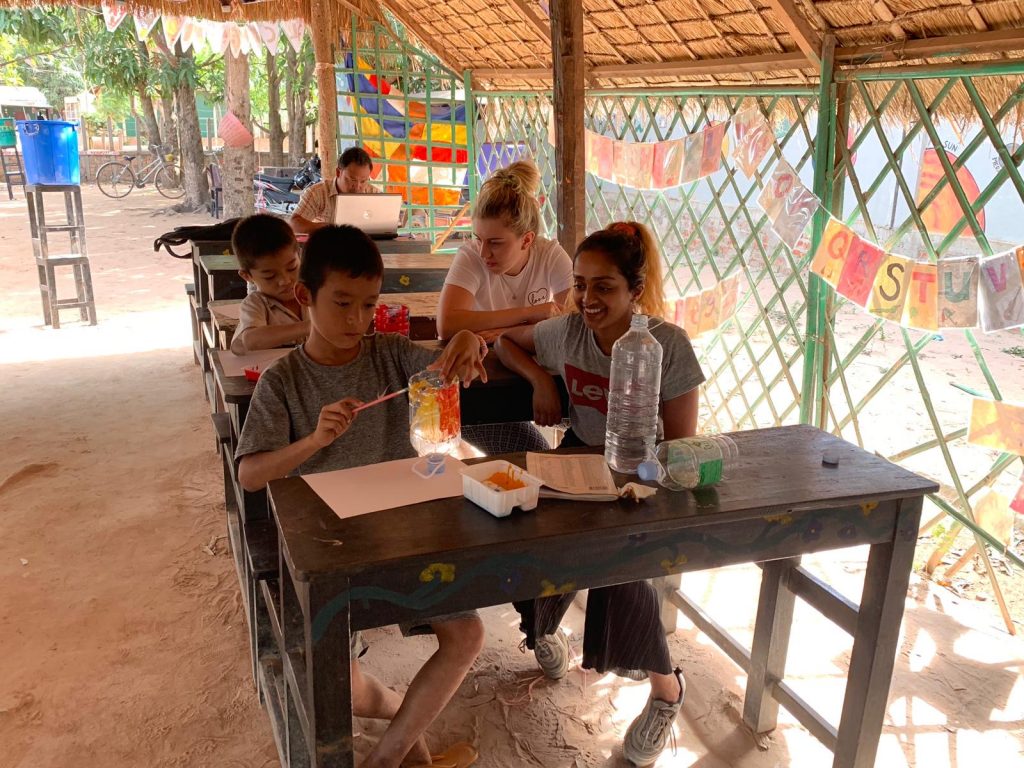 What was your biggest challenge? How did you overcome it?
My biggest challenge was probably getting used to the new environment and adjusting to changes quickly. I managed to overcome this through the support of the other volunteers, as we were all feeling the same.
How has your placement been beneficial to your studies at Cardiff University or your future career?
The placement helped me become more independent which is really useful for working life after University. Specifically, for my course, working with the children in Cambodia has helped me build on my skills so I feel more confident when working on the paediatric clinic.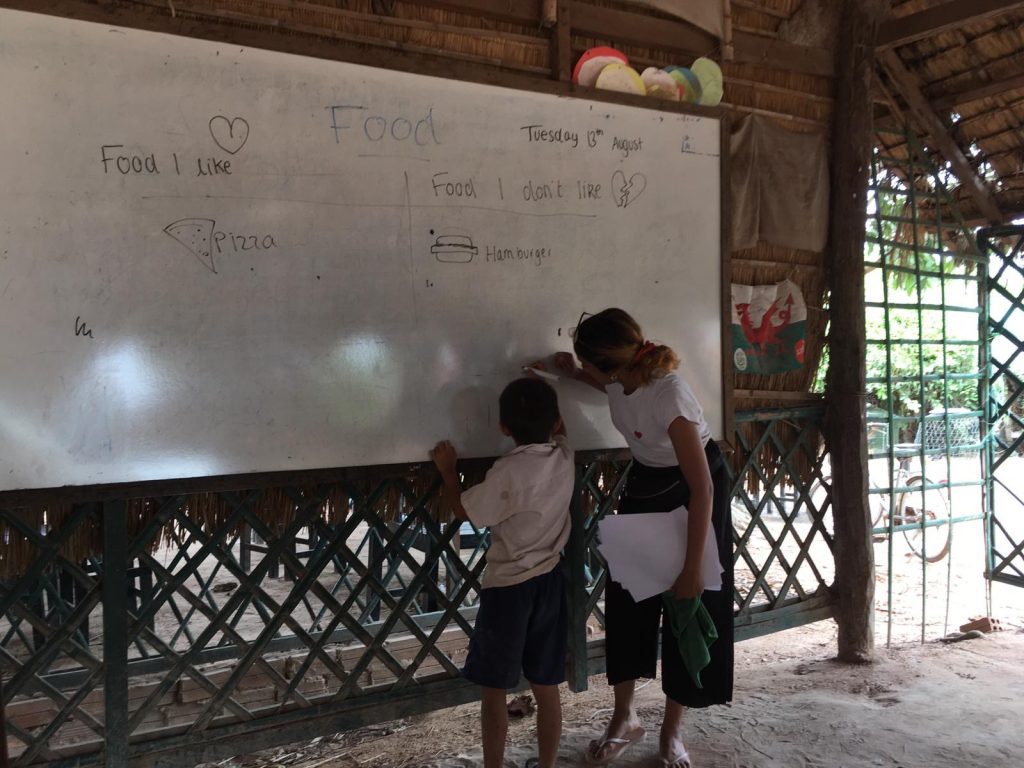 What is the one thing you wish you'd known before you left?
I wish I had planned my travelling journey around South East Asia after the volunteering month a bit better. Also, I wish I had known to bring laundry detergent as most places charge for cleaning your laundry!
What would you say to a student that was unsure about spending a period abroad?
If you have any doubts, I recommend just taking the plunge and applying! I was unsure when applying at first and it ended up being one of the best summers I have ever had. I didn't know anyone before going and I met the most amazing people. I pushed myself so far out of my comfort zone which ended up being extremely rewarding. If you have any questions (there are no silly questions) the Global Opportunities ambassadors are always here to help.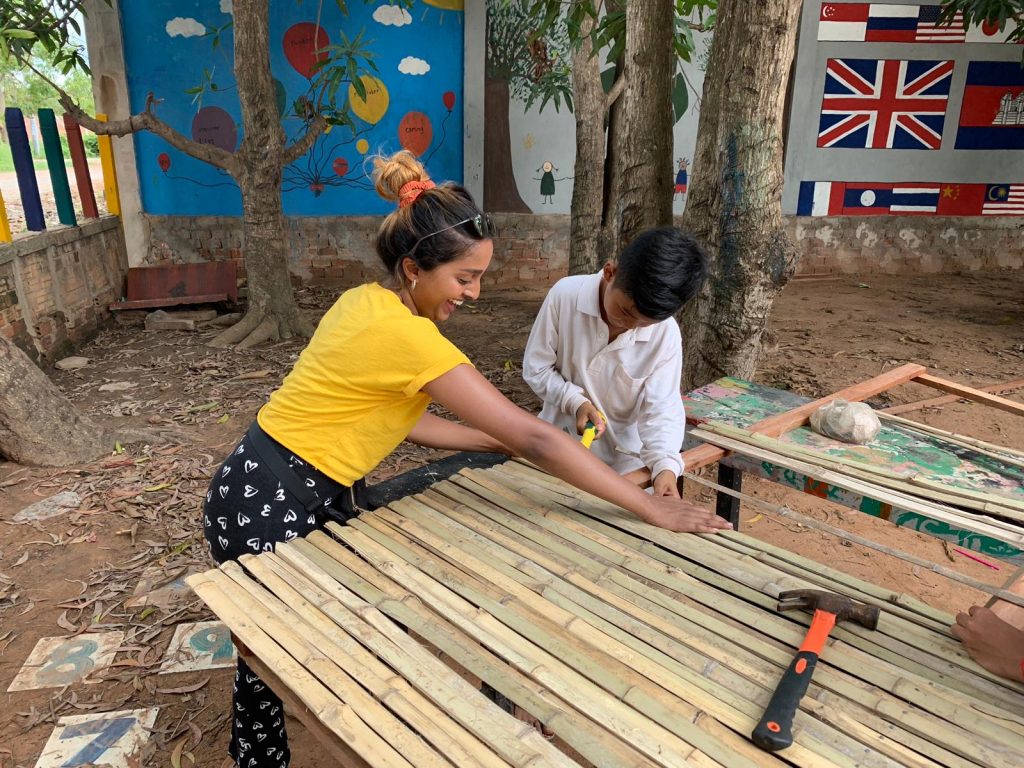 What are 3 things to do in Cambodia?
Visiting Angkor Wat for sunrise.
Exploring the street markets.
Visiting Phare – a Cambodian circus where performers tell stories through acting, dance and acrobatics.
Please sum up your experience abroad in one sentence.
A challenging but exciting trip that I will never forget!
What are you looking for?
We're looking for enthusiastic students who are currently abroad, or are soon going abroad, to share their experiences and write for our pages!
If you're interested, get in touch by emailing us at go@cardiff.ac.uk