Martha Jennings
14 December 2020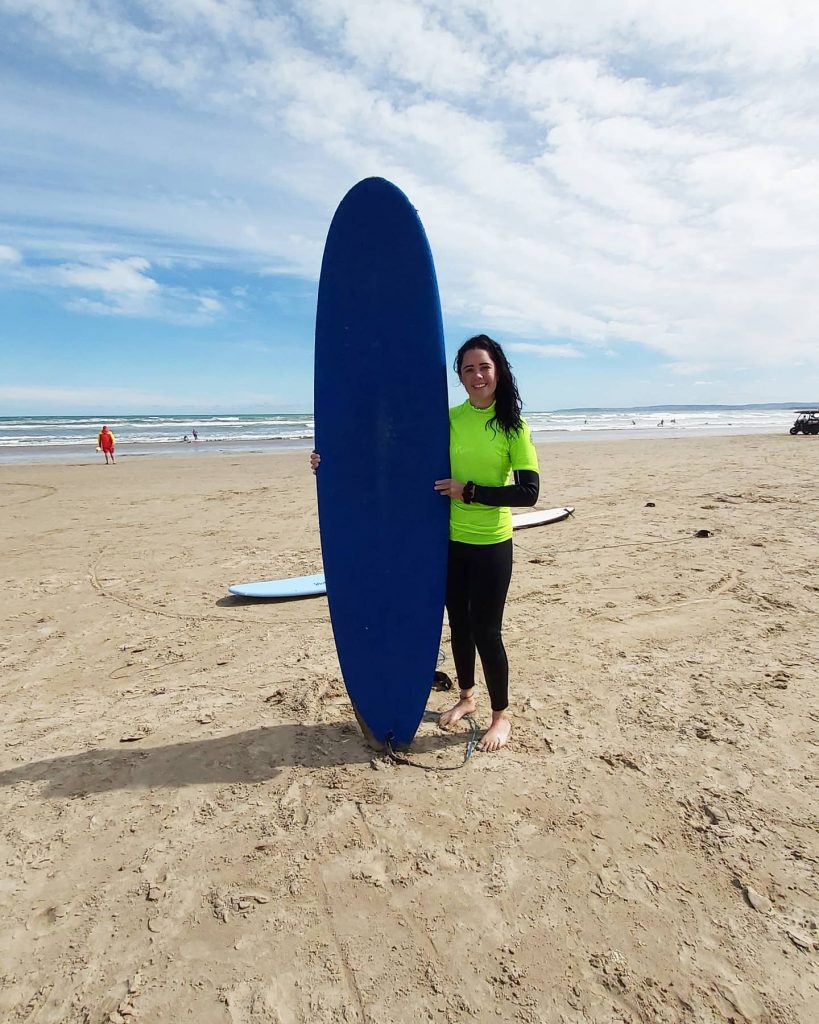 School of History, Archaeology and Religion
International Exchange Placement
Where did you go?
University of Adelaide, in Adelaide, Australia.
What motivated you to take up a year abroad?
I was motivated to take up a Global Opportunity because it allowed me to travel and study in places I always dreamed of going to. I wanted to take on this opportunity to not only develop and expand my knowledge at university, but also experience and travel to different places whilst meeting numerous incredible people from across the world. I chose the study abroad placement because it allowed me to study at a different university whilst taking courses I had not done before. I was also motivated to
take up a Global Opportunity because the university offered amazing support to students and guided them through the process of applying for a year abroad, like how best to get to visas and healthcare. I chose Australia because even though I had been to Melbourne before I had never really had the chance to explore the country properly.
What were your top 3 highlights about your experience?
My top 3 highlights of my experience were:
In August 2019 my friends and I hired a campervan and drove from Adelaide to Uluru. This was truly a unique experience because we drove through the outback which was stunning. The outback is covered in rusty-orange coloured dust spanning for miles with little wind and
it was always so silent when we stopped for breaks. My favourite part of this trip was when we laid on the road at night looking up at the millions of stars.
The second highlight of my study abroad experience was when my friend and I skydived off a plane in Cairns. This was an amazing experience and the view when I was gliding down through the sky was incredible to see. It was such a good adrenaline rush.
The third highlight of my study abroad was when I travelled to Malaysia and Vietnam with my girlfriend. Before, this experience I had never properly travelled to a country in Asia so it was a really good trip to introduce me to the different landscapes and cultures of south-east
Asia. I indulged on Vietnamese Pho and coffee. We visited the War Remnants Museum in Ho Chi Minh which was very eye-opening to the effects of the Vietnam War on Vietnamese people. We then travelled to Malaysia and ate lots of amazing food. We also visited three islands off the coast of Kota Kinabalu where we went snorkelling.
What was your biggest challenge? How did you overcome it?
The biggest challenge that I encountered when I was abroad was having enough money to do all the activities I wanted to do. In Australia grocery shopping can be a bit more experience, especially if you buy a lot of fresh fruit and veg. Other activities such as eating out or hiring Airbnbs can be quite expensive so saving up money before going away would have been better.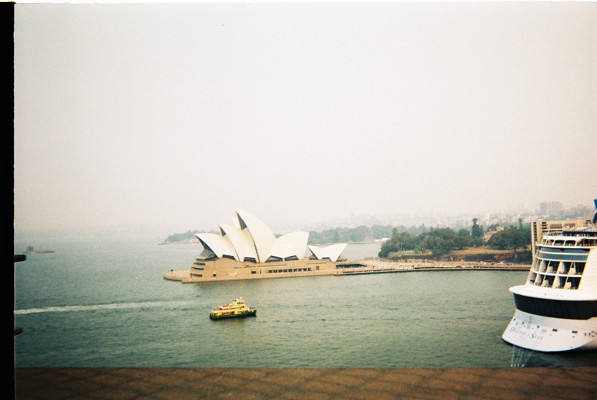 How has your placement been beneficial to your studies at Cardiff University or your future career?
My placement has been beneficial to my studies at Cardiff University because it allowed me to expand my historical knowledge of different cultures and people from different countries which gave me a more detailed understanding of global history and how Britain plays into Australian history. My placement was also beneficial to my future career because I want to become a secondary history teacher. By studying abroad it allowed me to experience different types of teaching and expand my knowledge which are both transferable skills from my year abroad. Studying abroad also taught me a lot about independent study and that it is important to motivate yourself everyday and stay regimented so that you have enough time to complete all of your work.
What is the one thing you wish you'd known before you left?
The one thing I wish I had known before I left was how expensive grocery shopping would be so that I could have saved more money before I went to Australia. In Australia they do have Aldi but the main big supermarket were Coles and Woolworths which were a bit pricey.
What would you say to a student that was unsure about spending a period abroad?
I would say to a student that is unsure about spending a period abroad that this is a unique opportunity where they can go abroad and be supported by the university at the same time. Even though the opportunity may seem very nerve-racking the amazing experiences which come from going abroad are worth it. It is also important to remind a student that they will never be alone on their year abroad as people from all over the world go to different universities and placements.
What are 3 things to do in Adelaide?
In Adelaide, Australia the top 3 things to do are:
A wine tour. South Australia is the home of fine wines from the Barossa Valley to McLaren Vale, these vineyards are some of the top wineries in the world. Adelaide wine can be found on supermarket shelves across the world. The best way to visit the wineries is on an organised tour bus where throughout the day you will be taken to multiple wineries to try an array of wines including a lunch time meal.
Visit Adelaide's beaches. Adelaide has many sandy and beautiful beaches on its coast. My favourite beach is Henley beach, which can be reached by bus from the city centre. Henley beach is lined with a long pier and sand for miles. It is also has many restaurants, chip shops and an Italian ice cream parlour. Other beaches along Adelaide's coast include Hallett Cove, Brighton Beach, Glenelg and Semaphore beach.
Explore the city of Adelaide. In the heart of the CBD, Adelaide is equipped with many beautiful sites to visit. A personal favourite of mine is the Adelaide Botanical Gardens in the north-eastern part of the city. The garden is filled with plants from across the globe but it specialises in Mediterranean plants due to Adelaide's Mediterranean weather climate. Another comfortable activity to do is to walk along Adelaide's river: The Torrens which flows through the city. There is a flat footpath which follows the river that can be walked along for a light stroll or a longer hike.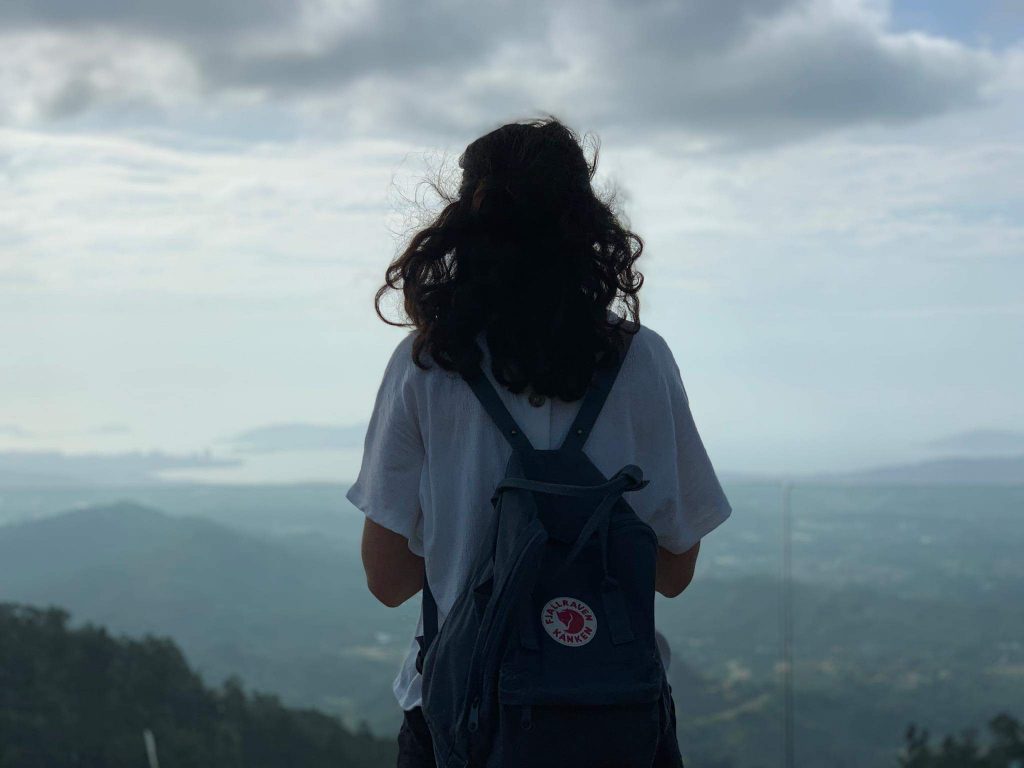 Please sum up your experience abroad in one sentence.
A year of my life I will never forget.
What are you looking for?
We're looking for enthusiastic students who are currently abroad, or are soon going abroad, to share their experiences and write for our pages!
If you're interested, get in touch by emailing us at go@cardiff.ac.uk