My first month in America
16 September 2019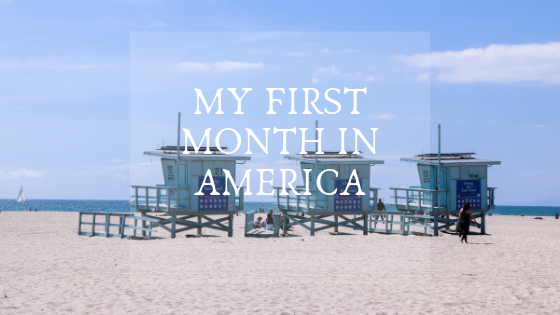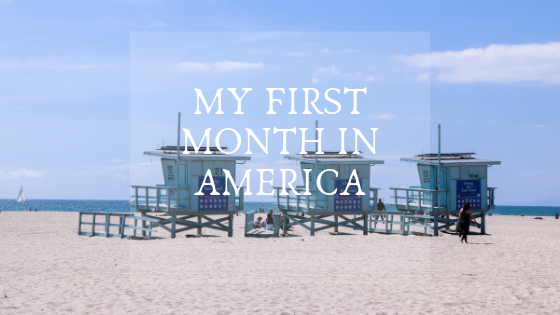 I've now been in Los Angeles for a month, so I thought it was time I shared some of my experiences of living and studying in a different country so far! Read on to find out what I've been getting up to in the last month!
I'll be honest and tell you that the first couple of hours of being in LA were not fun! We arrived to over a two hour queue for immigration, not exactly what you want after getting off a 13 hour flight, but I was glad my Dad flew with me as I think the wait to get through border control would've been hell without company!
Once we were out of the airport we quickly went to pick up our rental car. Now, this is where the real American College experience starts. After dropping our bags off at our hotel, we headed to Target to get all my college essentials. This was basically like being a fresher running around IKEA again – except a bit more expensive (bedding is far more expensive here than it is at home!) and far more confusing! Once I'd got my head around the fact that a single bed is called a twin here the shopping became a little easier. On a positive note for my bank account, I didn't have to buy any pots/pans/cooking utensils as I am in a catered residence hall (more on this later)!
The day after arriving in LA was move-in day, and the start of international orientation! I arrived at LMU at about 10am to check-in, this gave me time to have my immigration documents checked, have my photo for my ID taken (it's my first ever ID photo that I actually like!) and be shown where my dorm is. After I'd unpacked, my dad and I went and sat on The Bluff looking at the view across LA (this is possibly my favourite part of campus)!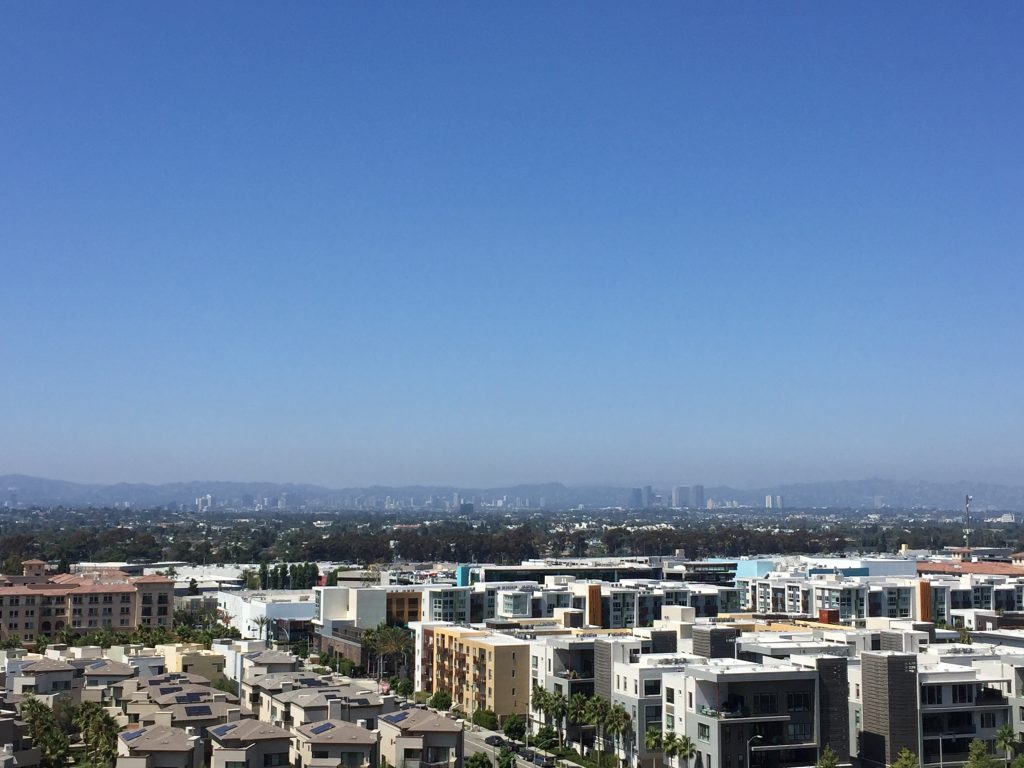 They then gave us a few hours to settle in before the activities started, the first of which being a welcome talk for both students and parents. After this our orientation leaders took us away from our parents to play some ice-breakers, which although awkward at first were a good way to meet some of the other international students.
The whole five days of international orientation consisted of more ice-breakers, talks on the dos and don'ts of LMU, LA, and the USA. Something interesting I learnt during these talks that I did not know before was that as an immigrant you are subject to federal law not state law! Other than meeting students, both exchange and freshman, from all over the world, the most exciting part of orientation was probably the trips out! We were taken to Santa Monica, Venice and Disney Land California which again was a great way to bond with the other students! They also transported us to these places on a traditional American school bus which seemed very surreal!
As an exchange student, I then got a few days off before classes started while the Freshman continued their orientation! Some of the other exchange students and myself took advantage of this to go back down to Santa Monica, the Venice canals and third street promenade to explore some more.
However, we didn't need to source our own entertainment for the evenings as LMU did this for us! Over the course of the next few days, the University provided lots of food trucks, a carnival where you could win prizes and play games, as well as a pool party!
In this time my roommate also moved in. Being an only child, I have never had to share a room before and was slightly daunted by the thought. But I've been extremely lucky and have a great roommate who over the last few weeks has become one of my good friends over here! Sharing a room is basically like having a sleepover every day – except with more homework!
On the subject of homework, I've now completed three weeks of class (whilst classes in Cardiff haven't even started yet)! So far I am enjoying each of my classes a lot, despite the fact that there is far more work to do during the semester than we have in Cardiff – I am going to write a separate post on the differences between academics and workload soon.
So far I've only explored a little bit off campus as I'm getting settled into my new class and study routine, but I have been to a few places. One thing I love to do in different countries is to go around their supermarkets, in the first week LMU put on a bus to the local Wholefoods where they were handing out free food and drawing raffles! It's safe to say that so far I have found that our British snacks are far nicer than American snacks (I'll warn you now not to be fooled into buying Cadburys in the States as it's a different recipe and is quite frankly disgusting)! Luckily though, the food on campus is quite nice and as I have a meal plan this where I eat the majority of the time.
The first weekend before classes started, four of my friends and I went to Venice Beach for the day, I even went swimming in the Ocean (something I don't normally do)! As I said, I've been to LA before so I knew what to expect of Venice but I don't think you can ever get over the interesting mix of people you will encounter on the boardwalk!
Possibly my favourite thing I have experienced in LA so far was this past weekend. As soon as I knew I was coming here I started looking which of my favourite artists would be playing here this semester, so a few months ago I bought tickets to see Maren Morris (if you don't know her by name you'll definitely know her song The Middle) at The Greek Theatre. I was very surprised that not many people at LMU seemed to know who she was when I said that that was the concert I was going to, she's a country artist so I assumed Americans would be familiar with her but I guess that that is a stereotype that I can now debunk – not all Americans like country music! The Greek Theatre is located in Griffith Park, which is a little bit of a trek from my campus, so myself and my roommate decided to make a day of it! We caught four different buses over the space of two hours to reach Griffith Park, which meant we got to see some more of LA that I hadn't before! When we got there we started by travelling up to the Observatory (if you ever come to LA I cannot recommend this enough!). The Observatory has stunning views across the whole of LA, from the Hollywood sign, to way past downtown!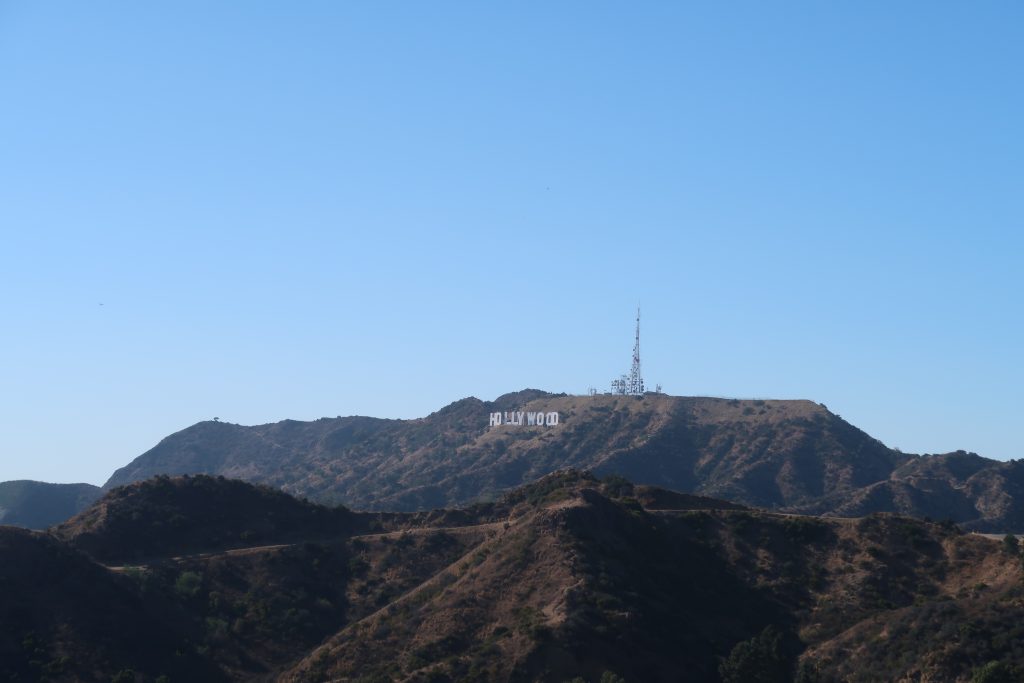 When it was close to doors opening for the concert we took the 20 minute walk down through the park to get to The Greek Theatre, we even saw a wild coyote on the way! The venue is an outdoor amphitheatre set into the hills and the support acts came on as the sun was setting. The atmosphere of the crowd was amazing and everyone was up in their seats dancing when Maren came on! It then took another two hours to get via bus and eventually Uber (the Uber from the venue would've been $80 so we decided to get as close to campus as we could via bus before eventually calling an Uber) but it was definitely worth the time it took to get there and back just to experience the venue and a different style of music that we don't have in the UK.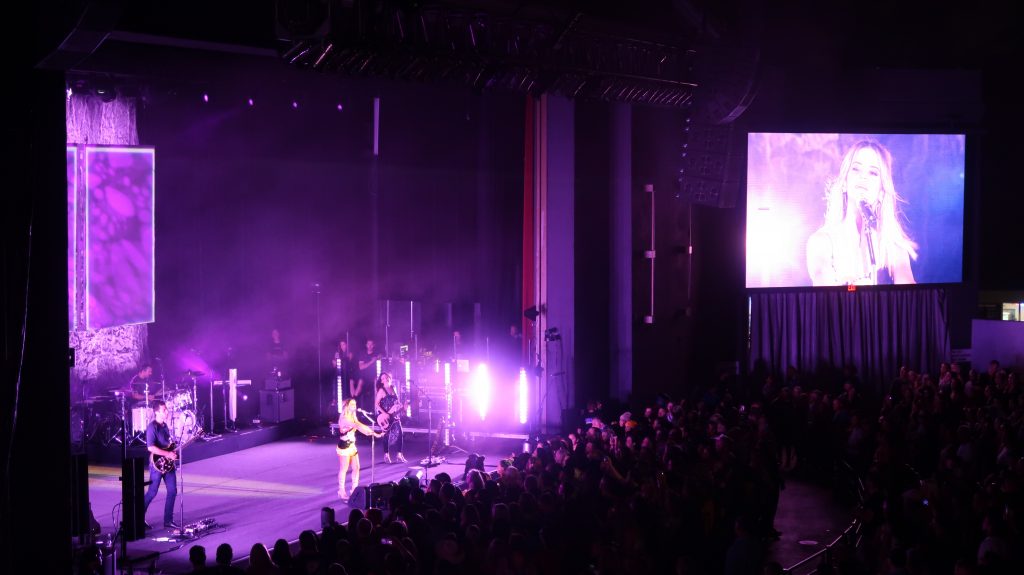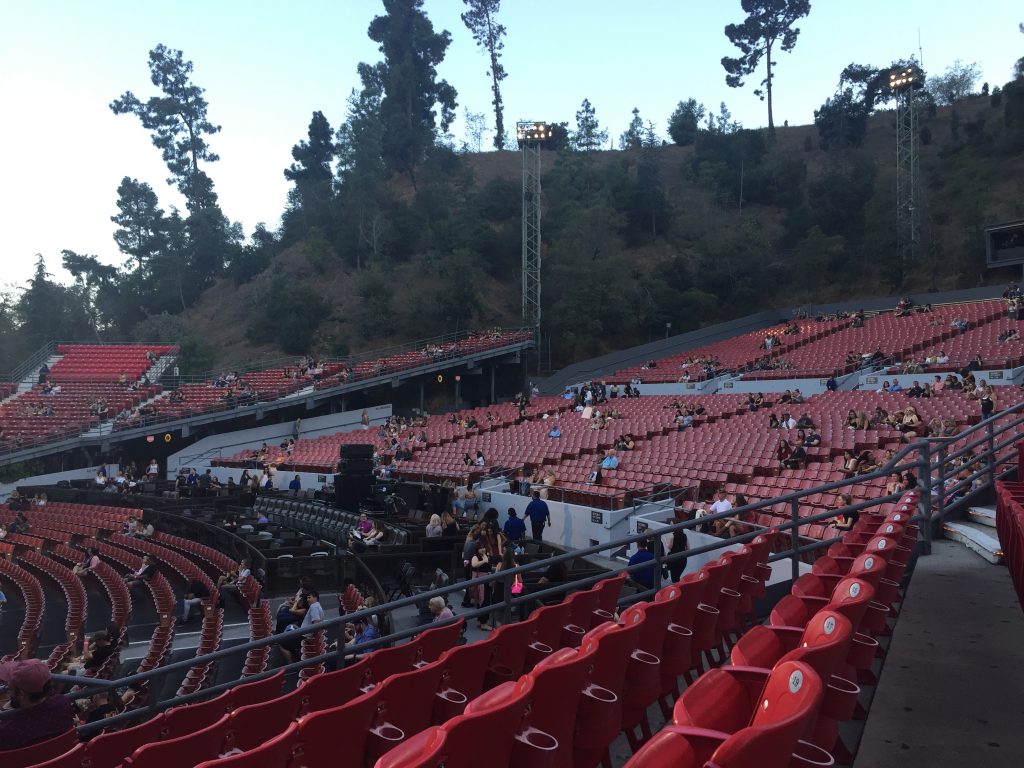 The day before Maren Morris we had also been to a smaller gig in a record store on Venice Boulevard to see two of our friends play in their band, The Campbells. This was a very different experience from the Greek Theatre, with a mosh pit going on throughout their set but the band were great and it was definitely a very cool LA experience.
So far I am having a great time over here in LA and can't wait to explore the city some more!
---
Comments
What are you looking for?
We're looking for enthusiastic students who are currently abroad, or are soon going abroad, to share their experiences and write for our pages!
If you're interested, get in touch by emailing us at go@cardiff.ac.uk